How to Choose, Buy, and Operate a Successful Franchise
Decision 1: Should you Buy a Franchise or Go Indie?
You may have read our post Franchise or Indie? where we considered the advantages of buying a franchise as well as the advantages of going independent. You have decided, after weighing your choices, that buying a franchise is the right option for you. You are not alone. According to Statista.com, there were 773,603 franchises in the United States in 2019 that collectively generated over $760 billion in gross revenue and employed over 8.4 million people.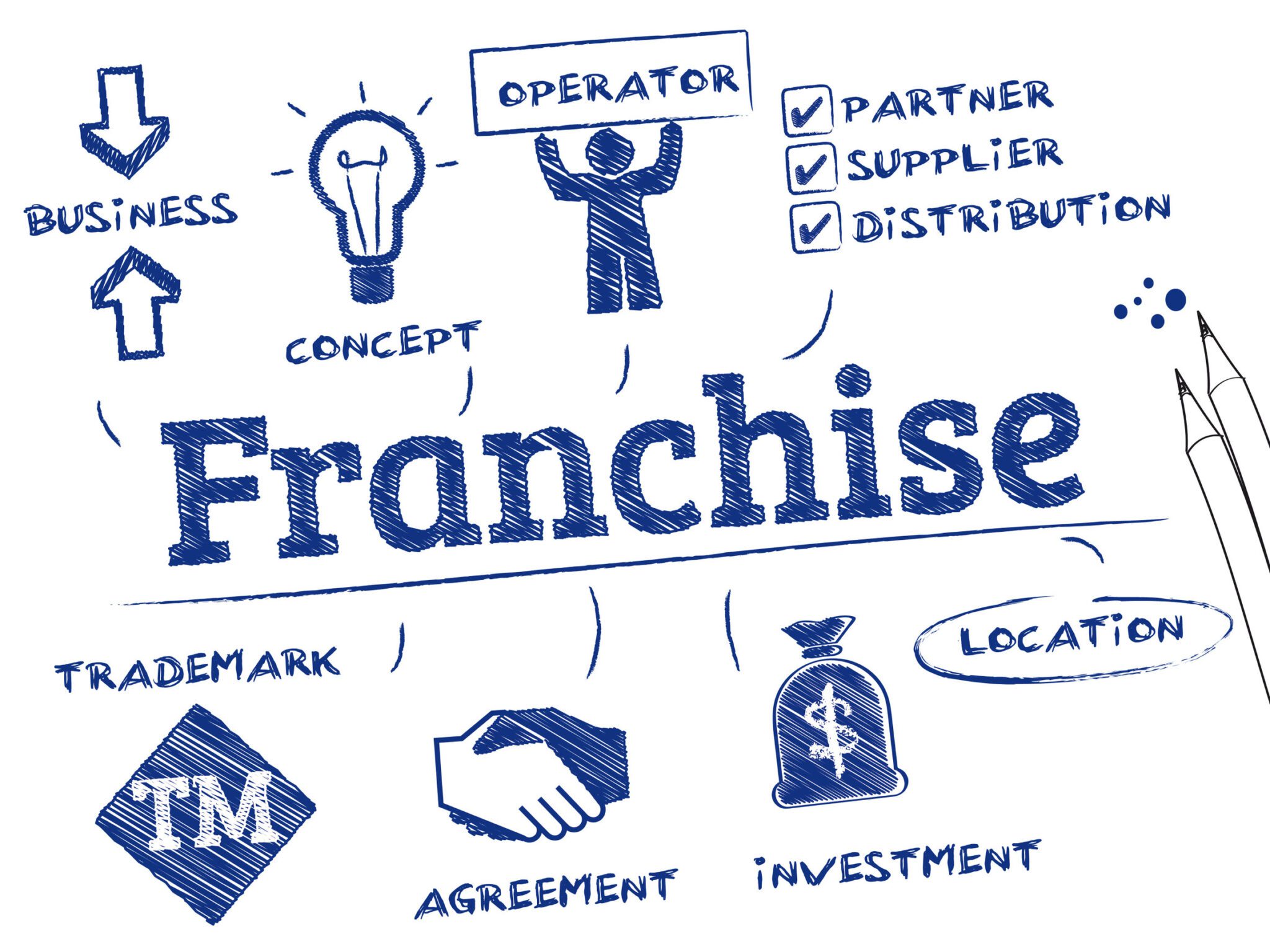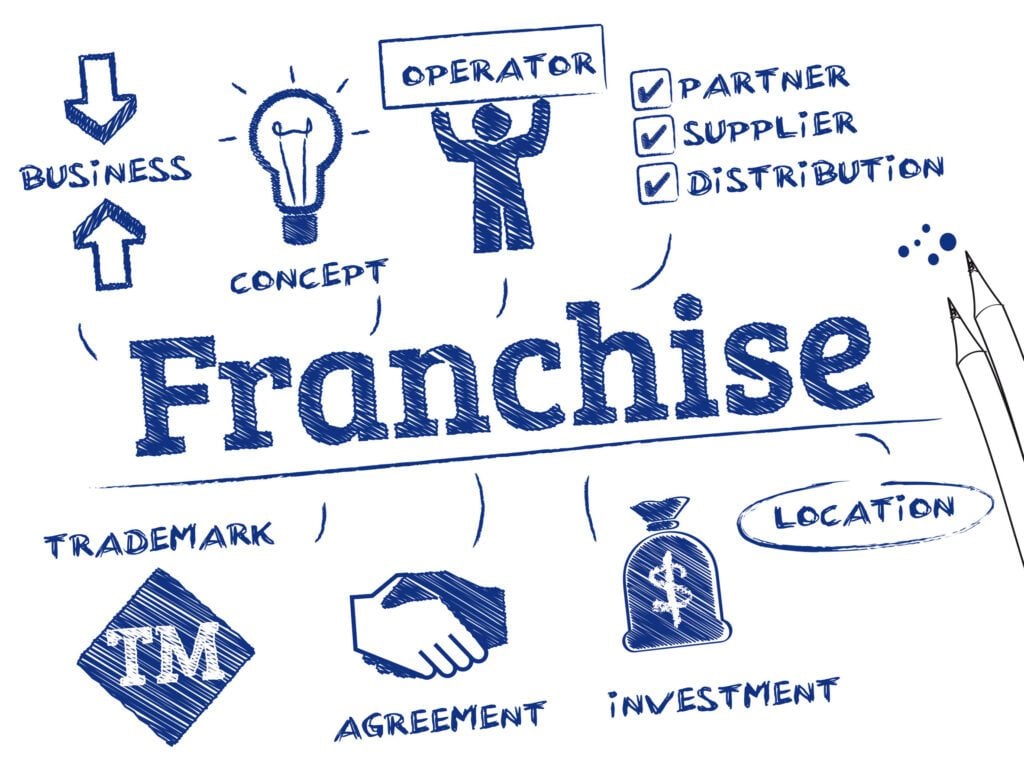 Decision 2: Choosing Your Industry Sector
On to your second major decision: what industry category do you want to invest and operate in? Are you interested in food service, dry cleaning, education, automotive, fitness, security, or something else? We don't know for sure, but there are probably franchises in the U.S. for every industry imaginable. How do you know which industry is the best one for you? Some people dream of owning a cleaning franchise business; others may prefer something in the fitness industry. We believe that the best industry for you has two important characteristics:
It is an industry that you are familiar with, know something about, and have an intense interest in. Don't invest in a business because you think it is the next big thing. Rather, buy a franchise that is in a field that you care about and are interested in. Maybe it's cars, or environmental sustainability, or perhaps wellness.
There is a compelling market opportunity in your city, town, or neighborhood. According to Oxford Languages, the world's largest publisher of dictionaries, a market opportunity is "a situation in which a product, service, etc. that is potentially wanted or needed by consumers is identified by a business as not being supplied by rival companies." Perhaps it is available, but perhaps you believe you can meet the market's needs better. That sounds like an opportunity.
Decision 3: Choosing a Franchise
Now that the second decision has been made, let's move on to the third and perhaps the most important one: which franchise within your designated industry is the best for you? How do you choose? Here are some important criteria that we wrote about some time ago.
Success – Is the franchise successful? Has the franchisor sold a significant number of units so that you have confidence that they are going to be around for a long time?
Credible – You should be convinced that the franchise and the people behind it are credible and capable of following through on their promises.
Differentiation – Are you convinced that the franchise differentiates itself from other similar business opportunities? Is there something about it that is unique?
Teachability and Learnability – Be certain that the franchisor has the ability and the responsibility to teach you the business. Equally important, make certain that you have the talent, skills, and mentality needed to learn the business.
Systemization – One of the most important aspects of any franchise is that the franchisor has developed a system that allows a large and diverse number of franchisees to successfully operate the business.
Affordability & Capital – Do you understand the total investment requirements to purchase and operate the franchise? Can you afford to make this investment at this time? Can the franchisor provide you with access to additional capital?
Profitability – You must be convinced that the franchise will be profitable so long as you establish the business and operate it according to the franchisor's guidelines. Remember that an important rule for any entrepreneur is that if you are going to invest in and work for a new business, you are entitled to a wage in addition to a return on your investment. Do not settle for anything less.
Market Trends – You should determine that the franchise you wish to purchase is in an exciting and fast-growing field, and not something that is tired and overdone. Some examples of trendy market opportunities include education, fitness, and activities for seniors.
By now, you have considered many different franchises and have come up with a narrow list of, say, three companies to consider in more depth. The next step is to visit the franchisor's website and click on the franchise page. Many of these sites will tell you which markets are available, and almost all will encourage you to complete an inquiry form. Go ahead and complete the form.
A franchisor's representative will contact you. Ask them to send you the most current FDD (Franchise Disclosure Document). By law, every company that sells franchises in the U.S. must produce and update annually a Franchise Disclosure Document. This document will tell you everything you want to know about the franchisor including information on the company's financial strength, pending litigation, how many franchises have been sold, and the costs involved in buying and operating the franchise. It is one of the three most important documents for you to study.
TIMEOUT!
This is a great time to mention that you do not have to buy a franchise directly from the franchisor. You can buy an existing business that is already operating and, for some reason, the current franchisee wants to sell. Business brokers are a terrific source of existing franchises for sale. You can also search online for "[franchise name] for sale in [your town]." Buying an existing franchise has the benefits of coming with an existing location, trained staff, and customer base.
Decision 4: Buying the Franchise
We assume you have completed your due diligence and have decided to buy a new franchise from a franchising company, or you have decided to acquire an existing franchise that is available for sale. As a reminder, due diligence is a comprehensive evaluation of a business undertaken by a prospective buyer, especially to establish its assets and liabilities, and to assess its commercial potential. This is really important because this is where you discover anything that may be problematic. If you do not have the skills and experience to conduct your own due diligence, contact some professionals who can help, including your attorney, accountant, or even our firm.
The second document you must study carefully is the franchise agreement. This is the contract between you and the franchisor. It explains your responsibilities and obligations to the franchisor and the franchisor's responsibilities to you. Whether you are buying a new or existing franchise, read this document very carefully.
This is a good time to mention that whether you buy a new franchise or an existing one, the franchise agreement will always stipulate that the franchisor has the right to approve or reject you as a franchisee. In many cases, they will ask for a business plan so that they can determine if you are a good candidate.
Once the franchisor has approved you, it is time to figure out how you are going to fund the purchase of the franchise. Perhaps you have plenty of cash on hand from your past business successes, or maybe you have judiciously saved over the years just for this purpose.
But, if you are like most investors, you likely intend to leverage your investment by securing a bank loan. If this is the case, you will have a second audience for your business plan: your banker. Give yourself plenty of time to get your bank loan approved. It can easily take 60-90 days for the bank to approve and document your loan.
If the franchise you are buying requires a brick and mortar space, you can buy or build a commercial building for the business or you can do what most franchisees do and lease existing space from a landlord. This is where the third important document comes into play: the lease agreement.
You will want to sign a lease of at least five years, and you will want an option to extend the lease for a longer period if you wish. The reason you want a multi-year lease is that you are going to make a significant investment in making improvements to the space to suit your needs, and you want to be there long enough to reap the benefits of that investment.
One more important point about the lease is that your monthly payment must not be so high that you cannot make a profit. Be sure to create a credible financial forecast so that you can be certain that the lease you are paying is affordable. Be sure to get input from your leasing agent and from your attorney so that the lease is an asset and not a weakness.
Decision 5: How to Operate the Business Successfully
Fortunately, the franchisor answers many of the questions about how to operate your franchise successfully. After all, that is, in large part, what you are paying for. If you have selected a good franchisor, you are buying into a proven business model and, in addition, you and your management should receive plenty of help, training, and support from the franchisor.
Typically, a new franchise owner and his/her management team must spend a week or more at the franchisor's training center. Another benefit provided by franchisors is the ability to purchase raw materials, packaging, and other goods at significant discounts. Of course, your franchise will also benefit from the franchisor's national marketing program.
But what else can you do to ensure that the franchise operates at peak performance? Here are a few ideas:
Hire the Best – Recruit employees with a strong work ethic, an eye for detail, and a passion for providing excellent service. All employees should have friendly, outgoing personalities and an honest desire to perform the job well.
Staff Training – An ongoing program of training and education will ensure that each staff member learns and implements the business's exacting standards for service and operational procedures.
Retaining the Best – The business must embrace the concept of promoting from within. Excellence in one function typically leads to excellence in another. Have regular staff evaluations to ensure motivation and address key issues.
Consistent, High-Quality Customer Service – The customer service experience is the key driver to repeat business. You must maintain high levels of customer satisfaction with talented, knowledgeable, and well-trained employees who understand and implement the principles of great customer service.
Local Marketing Initiatives – Do not rely solely on the franchisor's national marketing programs. Go out and get your own customers with special promotions, local sponsorships, loyalty programs, social media, word of mouth, and much, much more.
Be Involved – Don't be an absentee owner. If you do not intend to work in the business day-to-day, be certain that your manager and staff know that you care about them and about the business.
Many franchisees view franchisors as partners. We agree. Franchising is perfect for entrepreneurs that have not had a great deal of business experience, or in the case of recent immigrants, entrepreneurs who are just getting used to the new culture and ways of doing business in their new country. Franchising is also a benefit to entrepreneurs who do not care to build their own brand.
No matter your situation, the partners at Cayenne Consulting who have been advising entrepreneurs for over 20 years are ready to help whenever you need a helping hand.
Other Articles & Resources on Franchises