How to Start a Food Truck Business
In 2012, when we were just beginning to understand the popularity of food trucks, we wrote a blog post titled Food Trucks are Hot! The post discussed the increasing demand for food trucks and why they were becoming so popular. It also asked the questions that an investor or banker might ask of the food truck entrepreneur and, lastly, we provided some tips for writing a food truck business plan.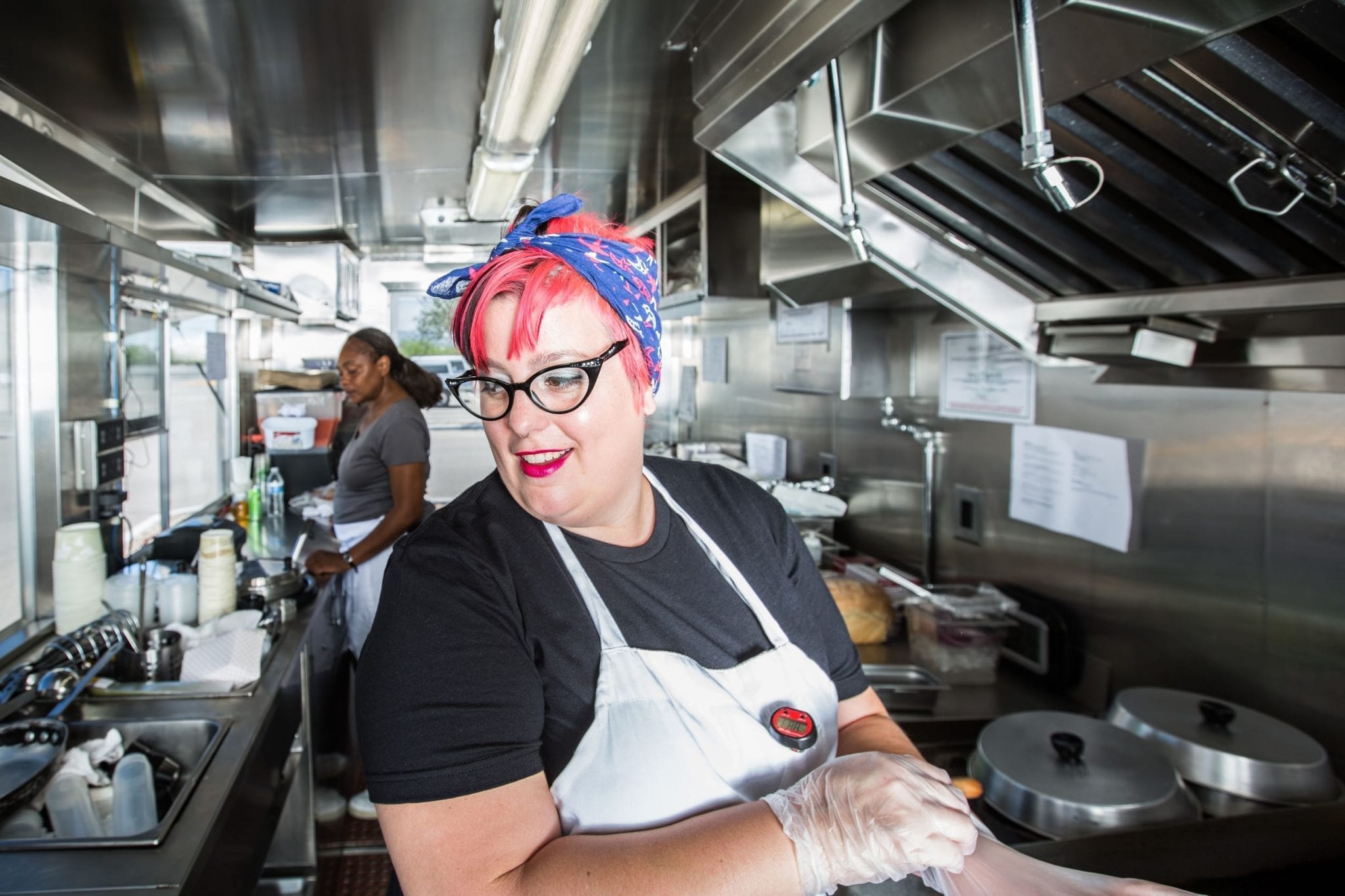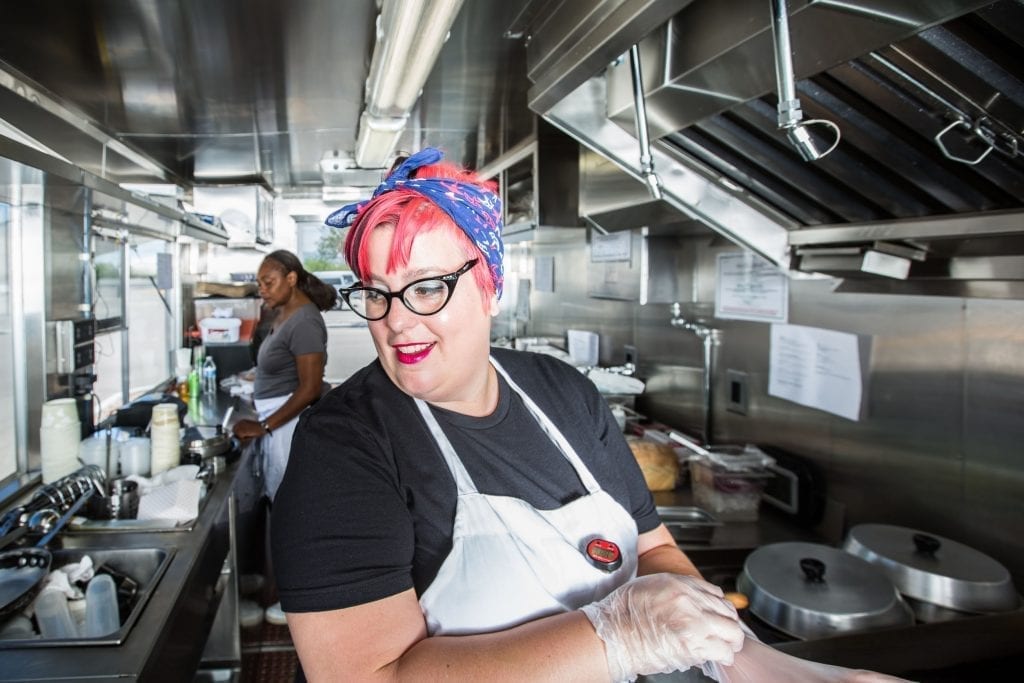 At the time, we didn't realize how big the industry would become. According to market research firm IBISWorld, food truck industry revenue will exceed $1 billion in 2019. There will be about 23,500 food truck businesses employing just under 29,000 people. Industry profits are expected to reach $77.4 million in 2019. If you have an interest in becoming a food truck entrepreneur, keep reading.
Before going further, let's make sure that – after answering the same questions we asked in 2012 – you believe you have the qualities to be a food truck entrepreneur:
Do you have experience in the restaurant or another foodservice field? If not, how will you mitigate that?
Do you have a concept that will work in a "take away" environment?
Have you checked out local licensing requirements?
Can you make money and generate cash flow?
Do you have a target market in mind?
Have you analyzed the competitive environment in terms of brick and mortar restaurants as well as other food trucks?
How do you intend to create awareness for your food truck?
There is one more question that we will examine in detail toward the end of this post: do you have a winning food truck strategy?
Let's Get this Business Started
The following is a step-by-step approach to launching your food truck business:
Settle on your concept. Before purchasing your food truck or deciding how you will operate it, determine your concept. Base your concept on your food industry experience or perhaps even better, what kind of food you like to cook and eat. According to IBISWorld, 34% of food trucks sell "American" food and 18.3% sell "Asian" food. Desserts, Central and South American, Mediterranean, Mixed ethnicity, and "other" split the remaining balance. In addition to food type, what are the other aspects of your concept to consider: affordable or high end, QSR or prepared from scratch, healthy or comfort?
Select your truck. There are hundreds of online and brick and mortar dealers in new and previously owned food trucks. According to Concession Nation, when selecting the truck that is right for you, consider these factors:

The style or type of food truck that best fits your concept
What kind of cuisine will you serve
Your budget
Where you plan to operate your food truck
Where you plan to store your food truck, ingredients, and other supplies

Arrange your financing. Perhaps you have planned for this new business and have decided to use only your own capital. That is awesome. However, most entrepreneurs do not wish to rely solely on personal capital and will seek financing from an investor, bank, or truck leasing company. Just a reminder, most investors and lenders will ask for a comprehensive business plan and financial forecast.
Purchase your truck. This is an exciting time. Once you have decided on a new or used truck, find the perfect one either online or at a local truck dealer. Most dealers have the ability to wrap your vehicle in the graphics you require.
Develop your marketing plan. If you didn't already do this in your business plan, it is time to develop your marketing plan. What is your brand? How will you create awareness for the truck? What is your implementation strategy? Create an effective marketing budget. Use social media. Build a website that informs customers of what you are serving and, most importantly, where you are each day!
Create your recipes and menu. Your menu should take into account two important factors: (1) what you like, and (2) your strategy. Decide if your menu will change frequently or if it will be a fixed menu that regulars can count on. Does it appear on your website?
Winning Food Truck Strategies
We have assisted many successful food truck entrepreneurs in developing the strategy that best suits their style or preferred business model. Here are four strategies to consider:
The Food Truck Park Strategy. There are hundreds of food truck parks around the country like these parks in Austin, Texas. Rent a space in a food park just like you would in a neighborhood shopping center and let your hungry customers come to you. They know where you are because you will be there every day.
The "if it's Tuesday" Strategy. Many food truck entrepreneurs like to move around to take care of their fans. Rather than be in one place all the time, they are in one place every Monday, another every Tuesday, and so on. For this strategy to work, you need to find locations that have large numbers of hungry patrons (think workers, students, military) in a concentrated environment such as an office park, industrial park, university, or military base. Let your fans know that you will be there every Tuesday for breakfast and lunch, and possibly dinner if it makes sense. By the way, be sure to publish your daily whereabouts on your website.
The Festival or Event Strategy. Rather than ask your customers to come to you, you can go to them and have fun doing it. Where? How about state fairs, private events, county fairs, football games in the fall, ski slopes in the winter, golf tournaments, or the Super Bowl. Perhaps you will develop a regional strategy where you are working in the northeast in the summer and the southeast in the winter.
The Urban Street Strategy. Big cities have busy urban neighborhoods with lots of foot and vehicular traffic most nights. Be there and be part of it.
The food truck business provides entrepreneurs a terrific way to be financially independent and, at the same time, to be creative. It can offer a fantastic opportunity to serve people and make them smile. It is also hard work. If that kind of work experience seems to fit your profile, the food truck business might just be perfect for you.
Other Restaurant Industry Articles & Resources