How to Choose the Best Marketing Platforms for Your Business
How to Write a Marketing Plan, Part 7
It's time to get into the meat of your marketing plan. There are hundreds of marketing platforms available to promote your business. This article will introduce many different marketing platforms and discuss things to consider before you use them. Ultimately, the marketing platforms you use need to align with where your audience consumes content, the time and money you have to invest in campaigns with each platform, and your marketing goals.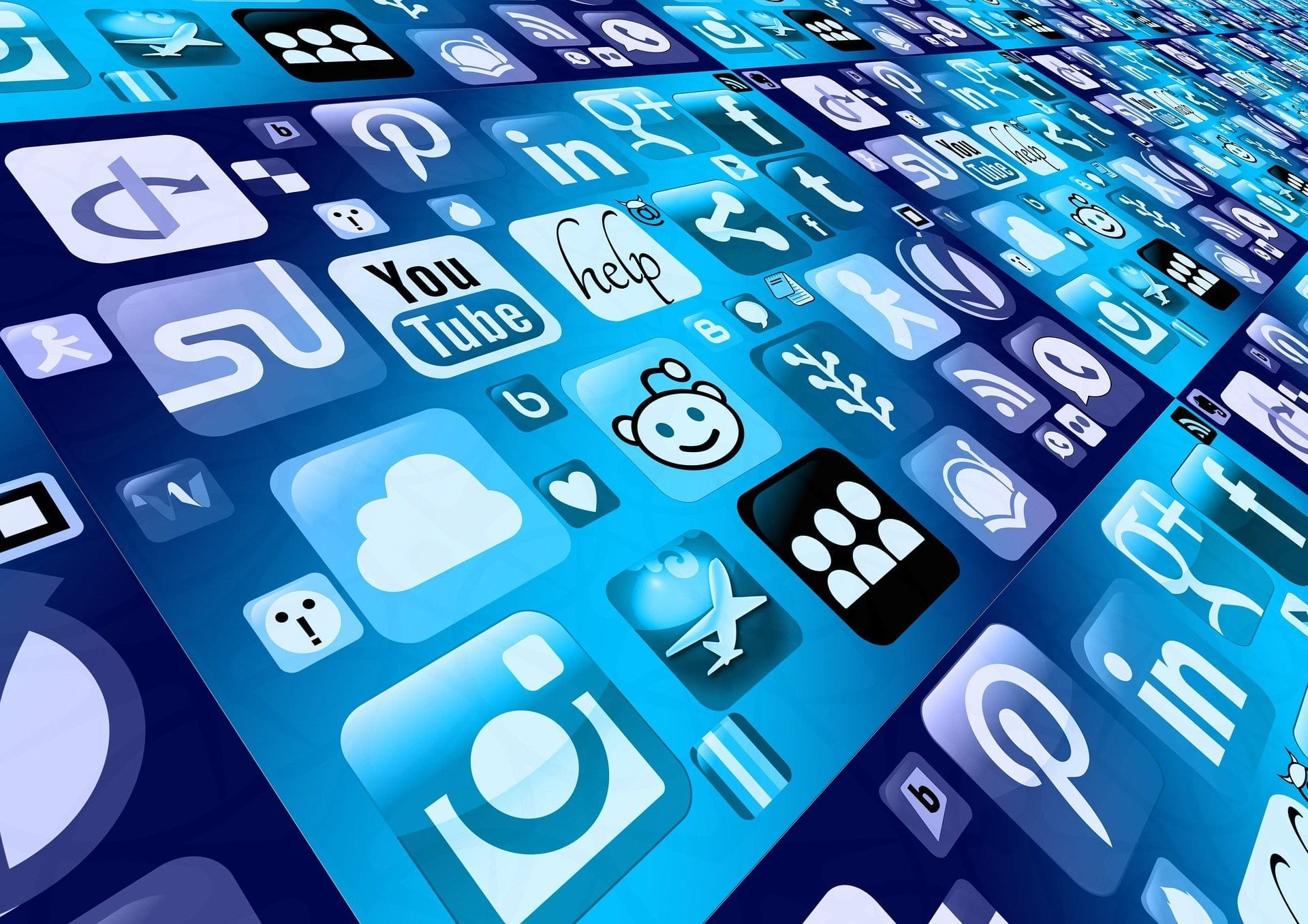 Types of Marketing Platforms
A marketing platform is a device that delivers your marketing messages. There are five categories of marketing platforms. They are:
Traditional Advertising, which includes paid advertising via print, television, radio, and out of home
Traditional Marketing such as sales calls, industry events, in-person networking, and speaking engagements
Digital Advertising. This involves paying to advertise on digital platforms like search engines, display, retargeting, social media, and text
Digital Content Marketing includes non-paid messaging on websites, email, and social media
Public Relations
Traditional Advertising
Print
Some consumers still read newspapers and magazines. If your customers are of a certain age, in a more traditional industry, or in an area with limited internet access, print advertising may be a viable alternative for promotion. One benefit of print is that there is a lot of variability in ad sizes and pricing to fit any message and budget. If you have great images of your business or location, print might be the right choice. There is still an element of credibility to appearing in respected publications like the New York Times. The downside of print advertising is that you can't segment who will see your ad, and you can't always measure results. As print publications become more scarce, lead time in purchasing ads increases, making it hard to adapt to changes in your market.
Radio
Radio doesn't necessarily mean FM and AM. It also means music streaming platforms such as Spotify and Pandora. Most local radio stations are part of larger media companies, which means that you can negotiate a multi-station advertising deal spanning different audiences. A radio station can provide you with listener demographics to match their listeners with your target audience. Run your ads on the most active days and time slots that you can afford. An advantage of audio advertising is the ability to tell an impactful brand story. A well-made 30-second commercial can entice prospective customers to want to learn more. It's great for building awareness or interest. Because radio advertising is relatively easy to create, it offers you the flexibility to test multiple messages. To make it easier to measure impact, include a specific call to action in each spot.
Television
You may think that television advertising is too expensive. That is not necessarily true. Your local television affiliate stations and cable companies sell ads during local news and other non-primetime slots. While not exactly cheap, a savvy business owner may be able to put together a local package worth the cost. If your goal is to build awareness in a local market, television spots can quickly reach many people. The visual and audio element of a television spot allows you to tell a complete story. Because it is costly to create television spots, you may not have the ability to test different messages. Again, if you don't include a call to action in the ad spot, it will be hard to measure its effectiveness.
Out of Home
Out of Home (OOH) advertising can be found on billboards, busses, cabs, bus shelters, and benches. There have recently been some very creative companies using this medium in unusual ways. Three-dimensional wallscapes and interactive videos on bus shelters are two examples. OOH advertising can have a high impact on busy street corners or freeways. If your target market works in a downtown area, a series of well-placed bus shelter ads may increase your product awareness. OOH doesn't have to be expensive with strategic planning and a good advertising partner. One of the downsides of OOH is that your message must be short and memorable, something that can be retained while speeding by at 65 miles per hour. As with most traditional advertising, it is challenging to measure OOH results without a clear call to action.
Traditional Marketing
Direct Mail
The United States Post Office is still an effective marketing platform for specific target markets. Take, for example, realtors who send "Your Neighbor's House Just Sold" postcards. This marketing campaign is often effective because it targets a specific geographic audience and offers a credible solution to a problem, i.e., selling a house. Also, in the days of clogged email inboxes and 24/7/365 social media, direct mail has become a unique experience, making your message stand out. That being said, gone are the days of multi-page catalogs. Today, effective direct mail pieces are designed to be quick to consume, incorporating elements like postcards with impactful images, compelling calls to action, and even generating dynamic QR codes. Try to create a piece that a consumer will want to keep for reference. Keep in mind postage and printing can become cost-prohibitive depending on the size of your mailing list and your printed piece.
Direct Sales
In most cases, the art of selling a product is what happens after establishing interest and awareness. You'll need to use other forms of marketing and advertising first. Some products and services need personal sales to close the deal. Real estate is a good example. Most consumers will not buy a house without a realtor to help them. Your store associates are another example of direct sales. How they interact with customers will affect the buyer's decision. This is something not everyone excels at. It takes likeability, credibility, and excellent persuasion techniques. If you do not possess these skills, hire someone to sell for you.
Events
Events include tradeshows, conferences, community events, or fundraisers. It may be a sponsorship opportunity or a chance to exhibit your product or service at the event personally. Choose events that your intended audience would attend. Offer printed marketing materials or samples to hand out and present your best sales pitch or product demonstration. Events can be very lucrative for direct sales or for collecting new leads, but they can also be expensive. Do your research and decide if the ROI is worth it.
Networking and Speaking
This marketing method is useful for a company founder or spokesperson. The strategy is to position that person as a subject matter expert for your industry or market. You can do this by attending community and business events, meeting prospective colleagues and customers, and offering to share your knowledge at meetings and events. This tactic will help you build credibility and awareness for your business. Keep in mind this technique will take some time and effort to yield results.
Digital Advertising
Search Engine Marketing (SEM)/Pay Per Click (PPC)
SEM and PPC are essentially the same tactics. They are paid advertising on Internet search engines such as Google, Bing, and Yahoo. SEM's goal is to make sure your business appears at the top of the search page when consumers search for your product or service. If you are in a competitive market, it can be challenging to achieve this organically. A search ad appears above organic search results. SEM relies on bids for keywords. You decide the keyword and the bid, and you pay per click. Search ads consist of text only. With compelling ad copy and a strong call to action, this can be a cost-effective way to drive interest and sales. Even better, you can track results in real-time and make adjustments as needed. However, it can take some time and research to learn which keywords will return the best results.
Digital Display Advertising
Display ads are image or video-based advertisements that appear on third-party web pages and apps that host ads. These sites could be search engines, media sites like your local television station's website, or email portals like Gmail. You can strategically target display ads so that your ads appear to only consumers in specific locations, fitting identifiable demographics, or exhibiting a particular behavior. Depending on the ad network you use, you will pay per impression (which is the approximate number of ad views), per click, or both. You set a cap on each campaign so that you can control your budget. An advantage to display ads over SEM is that you can use visuals and copy to tell your brand story. And like SEM, you can easily measure results and make changes quickly. You will likely need a digital ad agency or expert to set up a display advertising campaign.
Retargeting
When a visitor to your website leaves your site, a retargeting campaign will send display ads to the next few ad-hosting websites and apps that the potential customer visits. These display ads can offer more product information to entice that prospective customer back to your site to purchase or contact you. Retargeting is an extremely effective way to increase sales. According to Wishpond, the click-through rate is ten times higher than a display ad, and a retargeted visitor to your website is 70% more likely to purchase. You will only pay per click, and you can choose the networks where your ads run. Again, you will need a digital ad agency or expert to set up a retargeting campaign.
Social Media
You can use any social media platform as a host for display or retargeting ads. You can also advertise via your own social media business accounts. As always, only use the platforms where your customers are and segment your target audience as tightly as you can. You are not limited to just your followers when you place social media ads, which is great for building awareness. If you would like to increase sales from your customer base, you also can boost a social media post at a minimal cost. This will guarantee more of your followers see the post. You will pay per click, and you can set a budget so that you don't overspend. The downsides of social media ads are that the platforms' algorithms are constantly changing, and it's hard to keep up with competition and the rules.
Texting/SMS
A recent report by MobileSquared showed that 90% of text or Short Message Service (SMS) ad recipients read the ads within three minutes of being sent. SMS ads do not have to be text-based. You can also send images and videos. Be sure to include a link to your website or a shortcode for customers to use for more information. Make sure recipients can see who the ad is coming from by including your business name at the beginning of the message. For your customers' privacy, do not send out an ad in a group text. It's best to use a digital service that can send out a text blast securely and track customers' responses. Right now, mobile ads are less regulated than email marketing, but that will change soon. It would be in your best interest to get your customers' permission to contact them via text before using this platform.
Digital Content Marketing
Your Website
Your website is your best marketing platform. Even if you own a brick-and-mortar business, your website is your actual front door. Many consumers will do online research before actually visiting a store. Make sure your website is simple to navigate, full of relevant images, and very informative. Deliver pertinent information on your product or service's features and benefits and include large buttons that motivate action. That action may be to "Buy Now," but it could also be "Download an Ebook," "Schedule a Consultation," or "Watch this Video." In other words, your website is a platform that can speak to consumers all along the buyers' journey, so make sure to address each step.
Email
In 2019, 293.6 billion emails were sent and received each day (Statista, 2020). The reason is simple. The ROI is excellent. For every $1 you spend on email marketing, the average return is $42 (DMA, 2019). As email marketing has grown over the years, so have the rules. It is essential to make sure your customers opt-in to receiving marketing emails from you and that you take them off your list if they ask to unsubscribe. It's also important to know what subject line keywords will get your email sent to a Junk file. Use email advertising to either educate prospective customers or drive new sales among your existing customers. Email service providers like MailChimp and Constant Contact have free versions to start with. The cost of the paid versions depends on the size of your email list. With a little bit of research and a strategic marketing plan, your email list can be your most consistent and lucrative marketing platform.
Social Media
It may be tempting to jump into social media right away. Not every social media platform is appropriate for your business. Stop and consider where your customers are and why they are using social media. Are they business leaders? If so, chances are they are on LinkedIn and not Instagram. Are they Gen Z? They are probably on TikTok, not Facebook. About 54% of social media users utilize it to research products  (GlobalWebIndex, 2018), so you want your accounts to be informative and link to your website. Don't use your personal accounts to promote your business. A business account will also offer you better tools for promotion. Keep in mind that social media is a 24/7/365 platform. You will need to post and engage on your accounts every day to build a following and drive sales. Don't set up an account that you cannot maintain.
Public Relations (PR)
PR should never be your only marketing strategy. Getting media coverage is never a sure thing. However, an impactful story from a respected news source can build awareness for your business in less time than a direct mail or email campaign. PR is all about relationship building. Find out who your local reporters are and make a point to introduce yourself to them. Ask how they would like to be notified about story ideas and if there are specific angles they are interested in. Keep in touch as often as you can, but don't send them story ideas for just that reason. The trick is to become a trusted source, not a distraction.
This was a quick overview of just some of the marketing platforms you can use to promote your business. There are plenty of others that you could explore. Keep in mind that it is a best practice to deploy a strategic marketing plan that leverages several platforms and uses an integrated marketing campaign. You will expand your marketing reach with a consistent message that resonates with your target audience.
Coming Up Next
In our next article, we'll discuss how to create a content marketing schedule so you can create consistent, relevant content throughout the year.
More Marketing Plan Articles
This article is part of a series to help you create a robust marketing plan: