How Marginalized Business Owners Can Benefit From Certification
Small business owners from underrepresented groups face unique obstacles when it comes to establishing and growing their organizations — from securing capital, to closing sales, to gaining access to educational resources.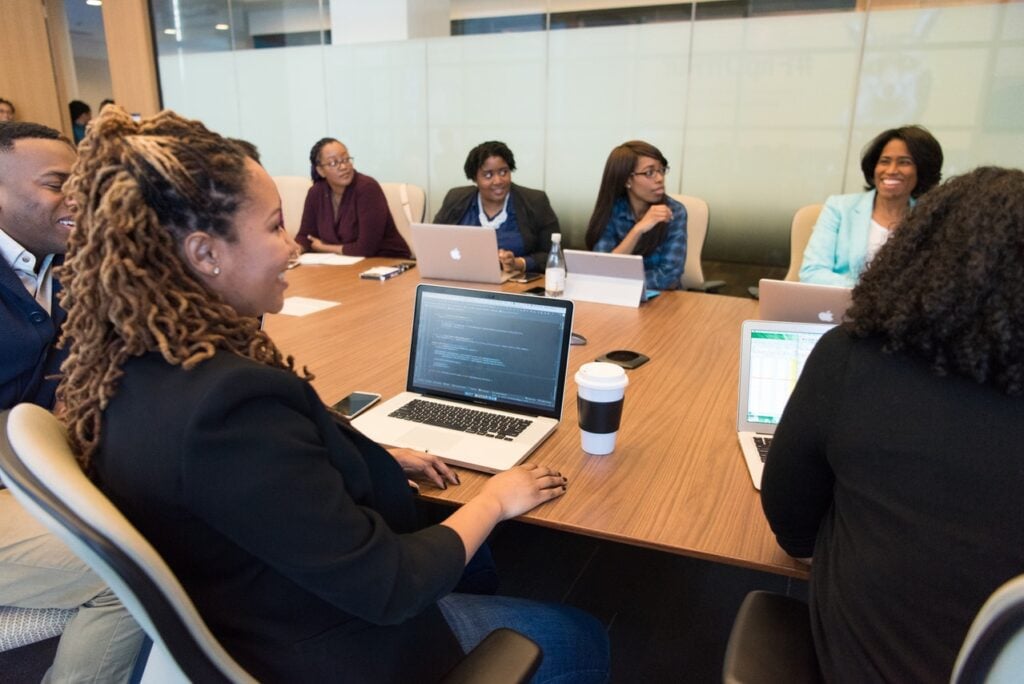 To help offset some of these challenges, there are many diverse ownership certification programs available at the federal, state, and local levels, each designed to increase opportunities for underrepresented entrepreneurs. But with so many options, selecting the right certification (or certifications) for your business can seem a bit overwhelming.
Knowing more about the requirements and benefits for each of these programs can help you determine which options best align with your individual background and your overall business strategy.
Let's review the programs one at a time.
8(a) Small Business Certification
The 8(a) Business Development Program is a nine-year program created by the U.S. Small Business Association (SBA) to help provide equal opportunities to organizations owned by socially and economically disadvantaged individuals. Businesses certified through this program are eligible to compete for set-aside and single-source contracts. They also qualify for guidance, training, and mentorship opportunities.
The 8(a) certification may be right for your business if you:
Want to work directly with the federal government on set aside programs
Want to team with enterprise-size federal contractors
Are a socially and economically disadvantaged U.S. citizen who owns and controls at least 51% of a small business
Have a personal net worth of $750 thousand or less, adjusted gross income of $350 thousand or less, and assets totaling $6 million or less
Have not previously participated in the 8(a) program
Have demonstrated the potential for success (such as having been in business for two years)
HUBZone Certification
In addition to the 8(a) certification, the SBA also offers certifications to businesses located in historically underutilized business zones (HUBZones). To reach its goal of awarding 3% of all federal contract dollars to HUBZone-certified companies, the government limits competition for certain contracts to HUBZone businesses and gives preferential consideration to those businesses in open contract competition.
The HUBZone certification may be right for your business if:
You want to work directly with the federal government on set aside programs
You qualify as a "small business" according to SBA size and industry standards
Your principal office is located in a HUBZone
At least 35% of your employees live in a HUBZone
WOSB Certification
The SBA also offers certifications for Women-Owned Small Businesses (WOSBs) and Economically Disadvantaged Women-Owned Small Businesses (EDWOSBs) to help level the playing field for female entrepreneurs. Firms that qualify for the WOSB Federal Contracting Program are eligible to compete for federal contracts in specific industries where women-owned businesses are underrepresented. Participants can also continue competing for contracts under other socio-economic programs.
The WOSB certification may be right for your business if:
You run a small business according to SBA size and industry standards
Your business is at least 51% owned and controlled by women who are U.S. citizens
Women manage day-to-day operations and make long-term decisions for your business
You may qualify for the Economically Disadvantaged WOSB (EDWOSB) program if your business is also owned and controlled by one or more women who each have:
A personal net worth of less than $750,000
$350,000 or less in adjusted gross income over the last three years
$6 million or less in personal assets
WBE Certification
The Women's Business Enterprise National Council (WBENC) is a non-profit organization dedicated to helping female entrepreneurs compete in the marketplace. Becoming a WBENC-certified Women's Business Enterprise (WBE) gives businesses improved visibility with corporate and government buyers, access to mentorship and networking opportunities, the ability to take advantage of educational and development programs, and eligibility for additional recognition and awards. The WBENC is also approved to offer third-party certification for the SBA's WOSB program, so applicants can save time by working toward both certifications simultaneously.
To qualify for a WBE certification, your business must:
Want to work with enterprise-size private firms that have a supplier diversity program
Want to work with state governments and municipalities
Be majority owned (at least 51%) by one or more women who are U.S. citizens
Demonstrate proof of unrestricted female control and management of day-to-day operations
Have a woman holding the highest defined title in the company's legal documents
Show documented evidence of contributions of capital and/or industry expertise by women
MBE Certification
The National Minority Supplier Development Council (NMSDC) is another organization dedicated to elevating underrepresented small businesses through the Minority Business Enterprise (MBE) Certification. In addition to the ability to bid on exclusive federal contracts and corporate procurement opportunities, this certification also offers the benefit of strategic networking and educational resources. If you're a business owner from a minority group — including Asian-Indian, Asian-Pacific, Black, Hispanic or Native American — the MBE certification may be right for you.
To qualify, you will need to:
Want to work with enterprise-size firms that have supplier diversity programs
Want to work with state governments and municipalities
Be a U.S. citizen from a recognized minority group
Own and control at least 51% of your business
Serve as President or CEO (if both positions exist)
Be active in day-to-day management activities
Have the ownership and officer position for at least 6 months
LGBTBE Certification
The National LGBT Chamber of Commerce (NGLCC) is a nationwide advocacy organization dedicated to advancing opportunities for LGBTQ business owners through the LGBT Business Enterprise (LGBTBE) certification. Qualified businesses gain the ability to compete for contracts within the NGLCC's network of corporate partners. Certification also unlocks access to the NGLCC national conference, inclusion in the organization's online database, eligibility to participate in other development programs, and more.
This certification may be right for your business if:
You want to work with state governments and municipalities
It is at least fifty-one percent (51%) owned, operated, managed, and controlled by a U.S. citizen or lawful resident who identifies as LGBTQ
It is independent of any non-LGBTQ business enterprise
It was formed as a legal entity and is headquartered in the United States
Other State and City Certifications
While specific titles and requirements vary, chances are if your business qualifies for one of the national certifications detailed above, you also qualify for a parallel certification in your state or city. Across the U.S., a wide variety of organizations are dedicated to supporting underrepresented and disadvantaged businesses on a local scale. Do your research and, if possible, work with local certification experts to explore opportunities in your area.
As consumer support for social responsibility continues to drive government agencies and private corporations alike to increase diversity requirements among their partners and suppliers, opportunities for historically underrepresented entrepreneurs will only continue to grow. Incorporating the right certifications into your business strategy now can make a significant difference in long-term outcomes by unlocking access to critical resources, networks, and revenue streams needed to succeed.
What Next?
The benefits of becoming certified are clear. Unfortunately, the process of achieving certification is cumbersome and highly bureaucratic. If you would like assistance in selecting and pursuing one or more of the small business certifications described above, we would be glad to help. Learn more about our services and then fill out our contact form for a free review of your situation.