How Orangetheory Put Itself on Track to Achieve $1 Billion in Revenue
Establishing a fitness franchise in an oversaturated market can be a tall task, but it's one that Orangetheory Fitness has accomplished. Through the use of hyper-targeted marketing, Orangetheory set itself up as the world's premier fitness franchise.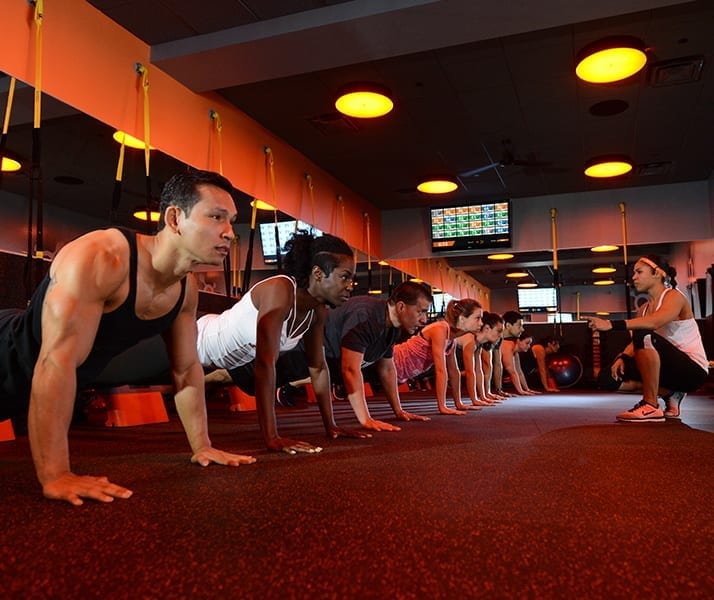 The small South Florida studio that opened in 2010 has grown to over 800 franchise locations worldwide. The one-hour, trainer-led group classes have established themselves as the go-to fitness course for those looking to achieve the "afterburn" effect – an increase in metabolism for up to 36 hours after a workout. Orangetheory's members wear heart rate monitors and try to keep their heart rate in the "orange zone" on wall-mounted monitors while performing a series of cardio and strength exercises.
One of the biggest reasons for Orangetheory's success has been their hyper-targeted marketing approach. With an emphasis on local markets and word-of-mouth advertising, Orangetheory has been able to accelerate their expansion, which by the end of 2018 will include 1,300 studios in 17 countries.
According to an article from Adweek, "the fitness brand has worked with Knoxville, Tenn.-based The Tombras Group over the past three years, building its membership with a hyper-targeted approach – strategic programmatic, social and mobile media buys – for people within a certain distance of its studios."
Orangetheory has maintained a simple marketing strategy which they have successfully executed around the world. Their marketing plan focuses on three essential factors:
Unique Selling Proposition (USP)
Ideal Customer
Local Markets
Orangetheory did a great job of capitalizing on all three elements. They first determined their USP, which is their scientifically-backed "afterburn" effect. They then identified their ideal customer: 25 to 49-year-old affluent women. With these two factors identified, Orangetheory was able to implement hyper-targeted marketing tactics to locate the right customers.
Orangetheory did not invent high-intensity interval training (HIIT). However, they merged HIIT with their real-time performance tracking to create a unique, addictive training regimen. As new studios prepared for their grand openings, Orangetheory used social media and other tactics to invite target customers to try a class or two for free. Their conversion rate is high because people become hooked as soon as they experience Orangetheory's innovative approach.
Through hyper-targeted local marketing, Orangetheory is on track to achieve $1 billion in revenue this year. Entrepreneurs should consider using Orangetheory's success as a blueprint:
Identify and focus on your niche audience
Market locally
Offer a USP that keeps them as a long-term, repeat customer