New Entrepreneur Reality TV Show: Shark Tank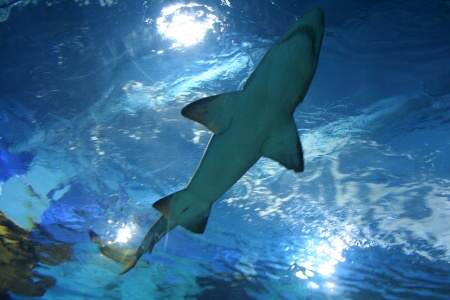 ABC and Mark Burnett Productions are developing a new reality program putting entrepreneurs through the fundraising hoops. There's still time to make the casting call if you're interested in applying. Here's what they have to say:
The producers of the new ABC reality series Shark Tank are on a nationwide search to discover the next successful – and possibly wealthy – entrepreneurs, inventors, businesspersons, dreamers, promoters, creators and innovators. In each episode, budding entrepreneurs are given the unprecedented chance to make their business ideas come true.

If you feel you have a lucrative business idea but just can't seem to secure the financial backing to get it off the ground, then Shark Tank is just the show for you. Casting is looking for aspiring entrepreneurs who can pitch their breakthrough business concepts, products, properties and services to moguls in hopes of landing investment funds. If selected, five real-life, tough investors could be willing to part with their own hard-earned cash and give you the funding you need to jumpstart your idea. But the investors, also known as Sharks, aren't just out to invest; they too have a goal — to own a piece of your next big idea.

Your business idea should be top-notch and something the Sharks will really want to sink their teeth into and might even spark a bidding war between them. Who knows – you could be the fortunate entrepreneur who gets the Sharks to reveal the true level of their interest and bid up the price of your investment!
All interested parties should email Lindsay Spaulding at [email protected] with the following information: Name, Age, Hometown, Phone, Photo; Are you an: Inventor, Entrepreneur or both?