Keys to a Successful Marketing Strategy
In order to be successful as an entrepreneur or business owner, marketing is key. Without marketing and publicity, it is simply impossible to attract new customers, grow your brand and ultimately be successful.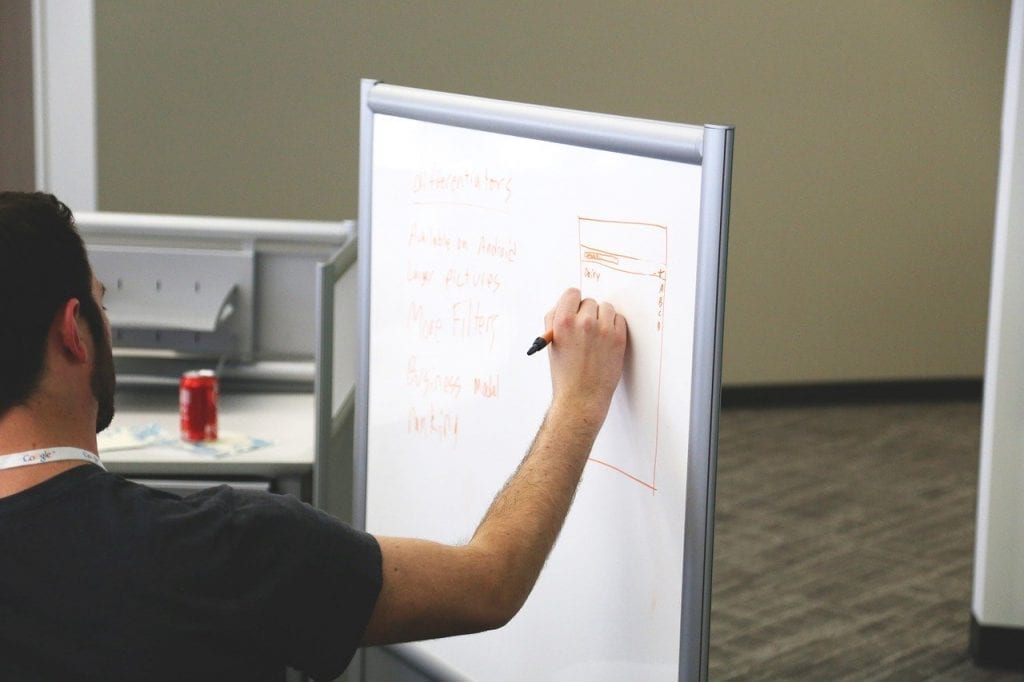 However, particularly in today's modern, online world, there seems to be an incredible breadth and depth to the world of marketing. From social media to emails, content to SEO, which are the elements that simply must be included in your marketing strategy, and which are the ones you can afford to ignore?
Let's take a look at the top marketing components which are an essential element in all marketing strategies, and which you must include in your marketing if you wish to be successful.
A Detailed Plan
The first key element to any marketing strategy and which is absolutely core to its success is a detailed, formal plan. No successful marketing campaign ever relied on "feeling things out" or "going with the flow". It is critical to have a detailed marketing plan which defines your goals and how you are going to achieve them, right from the beginning, before you can start to roll out any specific tactics.
This is crucial because it guarantees that you are proactively pursuing your goals and that your strategies are in line with your organization's vision. This sets out a coherent strategy which will execute your tactics in the best way possible, rather than simply reacting to things that come up, while allowing you to measure your marketing strategy's success against your goals and objectives. Additionally, having a detailed plan will also be important when presenting to investors.
A Strong Website
Another element that is essential for your marketing strategy is your website. You will struggle to find any business which is strong at marketing but does not have an effective, engaging website. The reason for this is simple: we are now living in an online world, and your consumers live and breathe on the internet. There are over 40,000 searches on Google every second, and the average American spends 24 hours per week online. As your main online presence, your website needs to be exceptional if you are going to stand out from your competition.
Building a website is not as difficult as you may think: thanks to easy to use website builders, it is now possible to build your own website even if you have limited experience in this area. Tools like Wix have user-friendly drag-and-drop interfaces, allowing you to design your site, customize it and place your content, creating a professional-looking website even with little technical knowledge or experience. Another way to have your own website is outsourcing. Look at Web design ds creating unique brand identities, and planning for digital experiences. After you build your site, make it easier for Google to send you visitors by building backlinks using this guide from Diggity Marketing.
A Firm Budget
Another essential element of any marketing strategy is the budget. This may seem at odds with the creative nature of marketing, and you may feel like you don't want to restrict such a key part of your business, but a marketing budget is absolutely crucial to success. This will ensure that you are on target for spending while at the same time adequately investing in the growth of your business and making sure you get the maximum return on your investment.
As part of your marketing plan, prepare a detailed budget including the projected spend for each of your tactics and action points. At this stage set KPIs for each action point which will then tell you at what stage you should stop investing in that tactic if it is not delivering the necessary ROI. An important part of having a budget is monitoring: be sure to regularly assess marketing spend against your budget to make sure you stay on track.
Storytelling
If you take a look at the most successful marketing campaigns, you will notice they all have something in common: great stories. Story-telling is an essential marketing tool and should absolutely be incorporated into your marketing strategy.
Here is a breakdown of how to create the perfect story to market your business:
Consider the central character or characters in your story: this will closely reflect your target audience.
What is your central character's pain points?
What are their motivations?
How do they overcome these pain points with the help of your product or service?
What is the final outcome, ie. the solution that your business provides? What value does it deliver to your central character?
By following this formula, you can create a compelling story that will convince your potential customers why they need to buy your product or service. More than simply explaining it to them, you are encouraging your customers to imagine this scenario and how much better their life will be once they use your business!
Use of Online Tools
A successful marketing strategy must take advantage of online tools for marketing. There are so many great tools for marketing available these days, that if you are not using these as part of your marketing strategy you are truly limiting your own success. There are online tools for SEO, analytics, email marketing, chatbots, messaging and app creation, to name just a few.
For example, in order to execute really effective email marketing, you need to use email marketing software like Moosend, which helps you design and distribute catchy, engaging marketing emails. On the other hand, tools like Visme and Venngage are invaluable for sourcing elements and ultimately designing arresting content such as infographics, posters, and presentations. Create high-quality content with help of free slide templates for your blog using the popular Canva tool and increase the number of your followers. These are the resources you need in order to compete in the dynamic online marketplace of 2022. Do not forget about security tips and tools that can be used for your email campaign. Also it can be great to use DKIM Record Generator,DMARC Record Generator, SPF Record Generator and BIMI Record Generator.
By having a detailed, formal marketing plan including a budget, a strong website, as well as good use of storytelling and online tools, you will be able to develop the marketing strategy you need to take your business to the next level in 2023.