Investor Presentation Survival Guide
We've worked with a lot of businesses that are hoping to acquire investors. Throughout our experiences, we've learned that presenting to investors is usually quite daunting. While seeking funding and presenting are likely always going to be a challenging prospect for anyone, the expectations are something we can manage. If you know what to expect, you can prepare more effectively and have a more realistic view of the process of acquiring investors. Knowing what you're in for in advance can help you stick it out when the journey gets long.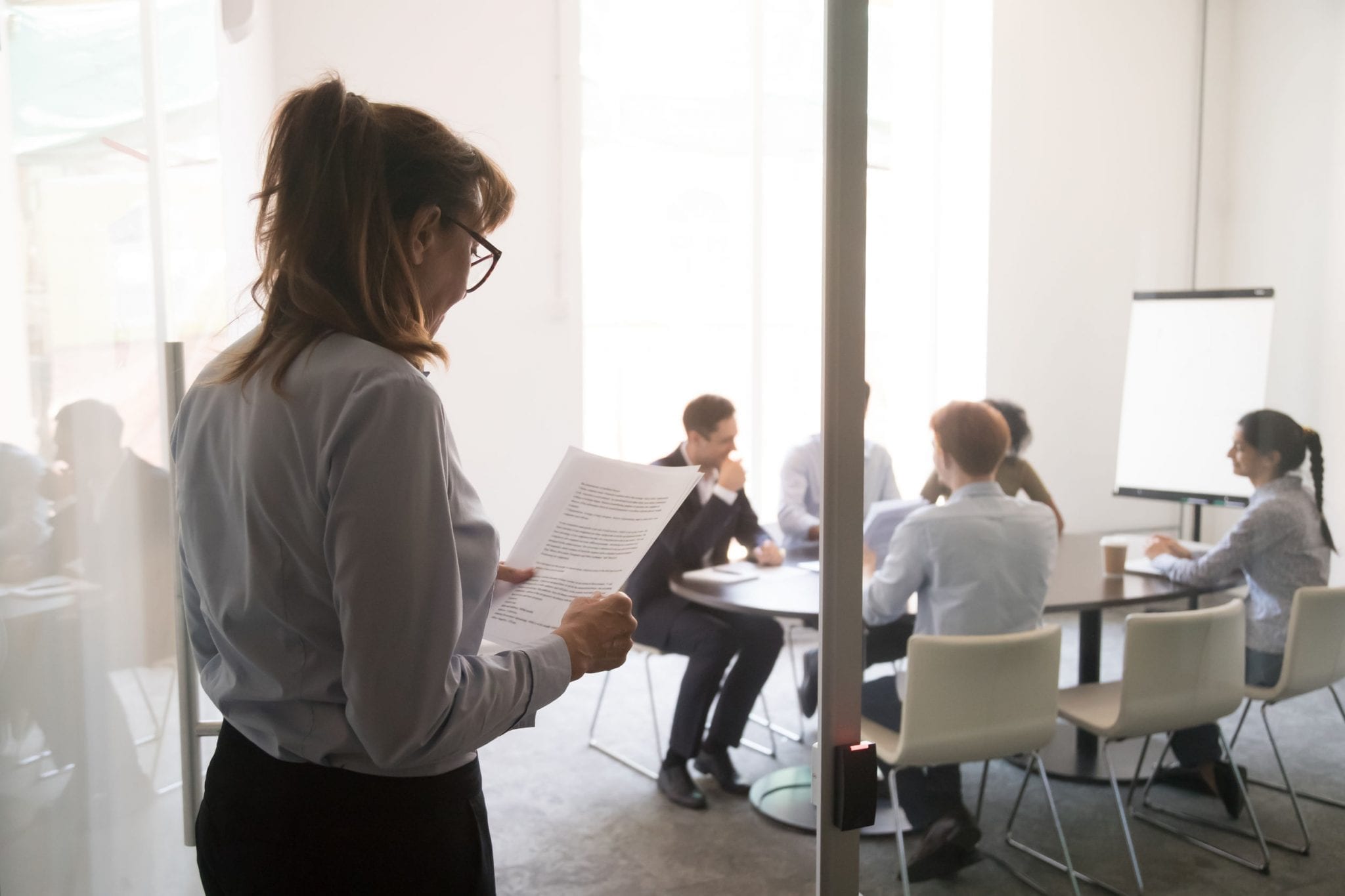 Know What to Expect by Learning from Real-World Experiences
We've put together some of the more common experiences and outcomes you should know about in advance before seeking investors, whether you are presenting at investor conferences, in a boardroom setting, or in a one-on-one situation across a desk.
Nothing will totally prepare you, but what we're sharing below is based on real-world and first-hand knowledge, not that gained from bloggers or business books. We've actually sought funding and helped others prepare to present to investors.
An investor presentation is a terrific way to make a great first impression, build credibility, and establish trust. But don't expect to walk away with a check in hand. Be satisfied with the great first impression.
If you are presenting to an audience, you will lose half your audience's attention within the first 5 minutes. That's ok because 25% will listen for another 5 minutes, and most of the last 25% will actually be interested enough in what you have to say to stay with you all the way through. Keep it short. In an event setting, 10-12 minutes is plenty of time. Trust me, 15 minutes is getting long.
One of the very best ways to lose your audience's attention is to show them very fancy or detailed PowerPoint slides. Use simple slides to support your remarks and keep the audience's attention on you.
If you are presenting to a committee or in a one-on-one setting, I don't care how good you are; you will be interrupted almost immediately. The order in which you have prepared the presentation can often become meaningless. While you want to respond to your audience's questions, you also want to stay in control of the order of the information flow and be sure that you have been able to discuss each of the topics you had planned. To remain in control of the room and ensure that your audience gets to hear your core message, you'll need to know your information and presentation like the back of your hand. The more you have practiced your main points, the more you can be flexible in how you deliver them.
You can expect that, in most instances, your audience will not be interested enough to invest, or never intended to invest. There can be many reasons for this, but you should assume that their lack of interest has nothing to do with you or your presentation.
Sometimes, a potential investor will listen to your pitch because they want to learn more about the subject and came to you because you are an expert in the field. Again, they probably never intended to invest, but this is a golden opportunity for you to establish a relationship with a potential investor. Educating an investor and impressing them can open doors for you that you wouldn't have been able to open on your own.
You should not expect that anything you say will be kept confidential, so you will want to be very careful about disclosing proprietary information. By the way, institutional investors will rarely sign non-disclosure agreements. That is because they don't want to be held liable for talking about you or your venture. In fairness, they do not want to be responsible if someone else talks about your deal, either.
When you are presenting, be sure the investors have takeaways that allow them to follow up with you. Examples of such takeaways are business cards, a copy of your presentation deck that has your contact information on every slide in the footer, or an executive summary with your contact information printed in the footer or header of every page. If an investor is interested in your opportunity, you don't have to worry about chasing after them. They will follow up with you until a deal gets done or doesn't get done. If you are what they are looking for, they will know it. Either you fit into their portfolio or you won't, and if you have what they want, they will aggressively pursue you.
Preparedness Produces Luck
"Luck is what happens when preparation meets opportunity" is a famous quote for a reason. When you have the opportunity to present to potential investors, your preparedness makes or breaks you. The more prepared you are, the more confident you will be. The amount of nervousness that you feel will be in direct proportion to how well you know your material; the more you know it, the less you'll contend with nerves. The more collected you are, the more you'll be able to answer questions outside of your presentation slides, which will help build trust and confidence in you with your audience. The more they trust you, the more likely you'll get "lucky" and get an investor.
How to Improve Your Presentation Skills
Presenting with confidence will require you to practice far more than you might initially think. Begin on your own until you've got your presentation nailed down. When you're working on your own, take this opportunity to film yourself and play it back so you can see what quirks or nervous behaviors you need to iron out of your talk; this will also aid in decreasing your nerves. Next, you'll want to present to groups of people that you trust, like friends and family. Try to present to an "easy" group of people first. Lastly, get together at least one group of people who you know will challenge your every word. Be sure to record and playback your group sessions to gain more confidence.
Presenting to investors is a process. During the process, you will, like anything else worth having, experience wins and setbacks. But the odds are in your favor that you will get better at presenting your business over time, and you'll likely evolve and improve your venture as you get feedback. But first, to survive, remember the expectations and outcomes we've shared here so you can get to the finish line.