Identifying and Retaining Employees Before they Quit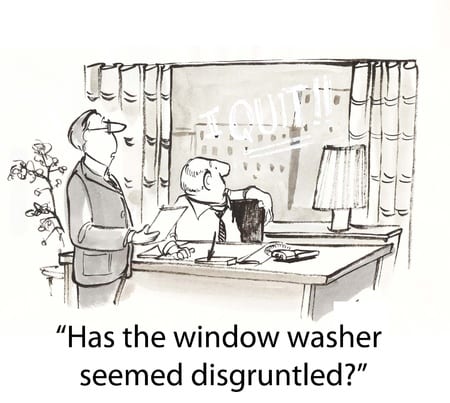 When individuals job-hunt, they do so in secret — or at least they try. Although there are often signs such as slipping out of the office early for appointments, an increase in grooming and professional attire, and updated LinkedIn profiles, many companies are just starting to use data to accurately predict which employees are at risk of leaving. Recently, researchers discovered that major life events, such as work anniversaries, class reunions, and even personal milestones cause workers to pause and reflect on where they are in their lives — including their careers.
Companies are using data to track job-hunting activities themselves, whether it be from company computer and smartphone use, or badge-scanning when entering and exiting the premises at large organizations. Now, another option is available: startup Joberate (now Claro) is working to consolidate public data on employees' social media activity and using it to calculate risk scores.
Joberate pieces together publicly available data from individuals' online social media accounts or buys it from third parties to understand their job search activities. It accounts for each person's typical social media use and leverages data such as an increase in following corporate Twitter accounts, clicks on résumé writing and career-related content on Facebook, and an increase in LinkedIn connections. Each person is assigned a score that correlates to job-hunting activity.
Subscribers — outsiders in search of talent top talent and companies keeping tabs on their own workforce — are provided the scores. In the case of outsiders, they may use the data to approach talent when they believe that they're unhappy with their current position. On the other hand, current employers may use the data to determine who to prioritize with their retention efforts.
Why are employees looking to take their talents elsewhere and what can you do about it?
Be a good boss: As the saying goes, "People don't leave jobs, they leave managers." A Gallop survey reported that nearly 50 percent of people have left a job because of management at least once.
Offer a healthy work-life balance: You want your employees to be challenged and productive, but it's essential that you have enough employees to handle the workload. A 2017 survey by Kronos and Future Workplace revealed that 46 percent of human resources leaders reported that employee burnout accounts for 20-50 percent of their companies' turnover.
Compensation: It's usually too late to counteroffer when an employee resigns — and even if he or she does accept the raise, it's usually only a temporary fix. Make sure you're compensating fairly, and even above market-rate for your top performers.
Find a growth path: It's not your job to help your employees find their calling, but it is your job to grow your company with top talent. Your best employees should want to learn and grow with your company — and you should help them do just that when they fit in with your company's vision and values.
Communication is essential when dealing with employees—current and future. Be honest about your expectations and requirements while hiring — after all, the hiring process is your employees' first impression of you and your organization. You can retain your talent with the right hiring policies and employee engagement.