How to Avoid Hiring Mistakes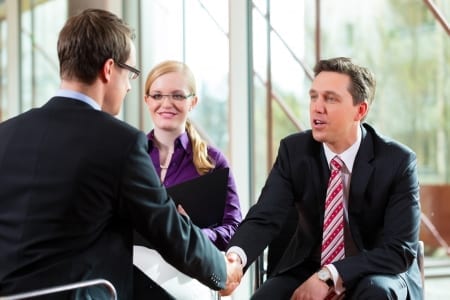 We recently explored how analytics are used to measure an employees' interest in leaving a company and found ways to keep employees engaged in an effort to retain them. But the hiring process is an employees' first impression of a company and is what really sets the tone for a successful relationship.
A new Glassdoor study revealed it's taking longer than ever for companies to extend an offer to candidates — 22.9 days in the U.S. — and that number can be even longer in certain industries. Admittedly, hiring for jobs that require highly specific skills takes longer than, say, for retail, food service, and other low-skill positions.
Economists say that a low unemployment rate accounts for a longer hiring process. With the current national unemployment rate at a low 4.1 percent in October, it's not surprising that the length of time it takes to fill positions is getting longer.
Why are companies making slow hiring decisions?
Employers and human resources managers have more information about potential hires to sift through, including background verification processes, skills assessments, and social media reviews.
When too many people are involved on the employer's side of the hiring process, organizations can be torn between two candidates.
Employers realize how costly it can be to hire the wrong candidate and are taking their time to avoid mistakes.
Quantifying the cost of hiring mistakes
It's hard to put a number on just how expensive making the wrong hiring decision is — but experts agree that the costs associated with hiring mistakes include interview expenses such as travel, lodging, and meals; training and orientation; employment testing; and unemployment and potential litigation expenses. In addition, terminating a new hire creates disruption, affects employee morale, and increases workloads for everybody else in the company.
Why new hires fail and what you can do to prevent it
A survey of CFOs conducted by Robert Half showed that, apart from poor performance, the factors most likely to lead to a failed hire are: a mismatched skillset, unclear performance expectations, not fitting in with the corporate culture, and personality conflicts.
Here's what you can do to make sure you're hiring the right candidate for the position:
To avoid a mismatched skill set, conduct skills testing to assess that a candidate's skill set is truly a match for the position.
Know what you want and quantify concrete performance expectations during the hiring process — and make sure the candidates understand how to meet them. Vague job descriptions and not having clear, concrete goals and performance metrics for the position will do both you and the candidate a disservice.
Look beyond a candidate's skills and take intangibles into account to avoid cultural misfits and personality conflicts. Consider soft skills such as communication and leadership when assessing candidates. There are a number of tests you can have potential employees take to measure these and other personality traits. Some, such as Myers-Briggs, may even help your current employees work better together.
And always, don't cut corners or take shortcuts when hiring new employees.
It doesn't matter how long it takes to hire the right candidate—don't rush the process. No hire is always better than a poor hire.