Get the Most from Your Advisory Board
Assembling a brilliant advisory board is an important first step. The next step is to get the board to measurably impact your company. The challenge is in harnessing your board's collective wisdom during the brief times you have their attention: the advisory board meeting.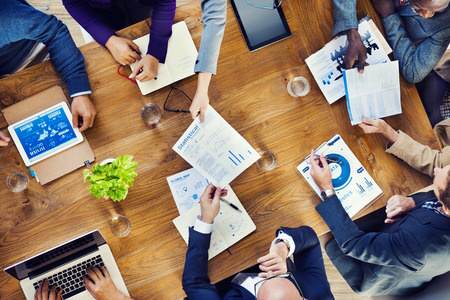 Starting about three weeks before your next advisory board meeting, use the tips below to ensure it's your most productive one yet:
Arm them with information. If your advisory board is to effectively advise you, they should be well-informed on the specific topics for which you're seeking advice. For instance, if you're seeking help setting the future direction of the company, give them a summary of relevant company history as well as your analysis of the avenues you are considering. Distribute these materials a week or two before your meeting so they have time to digest the information, and don't overload them with unnecessary information: simply give them the background they'll need to offer an informed opinion.
Stick to a laser-focused agenda. Think carefully about what you'd like to accomplish during your meeting. Estimate the amount of time you'll need for each agenda item so you don't try to cover too much ground during the allotted time. A sample agenda for an hour-long meeting might look like:
0:00 – 0:10 – Welcome, introductions and updates
0:10 – 0:25 – Topic / Pain point overview
0:25 – 0:40 – Question one discussion
0:40 – 0:55 – Question two discussion
0:55 – 1:00 – Summarize action items and wrap up
Share the agenda with your advisory board one week before the meeting.
Ask questions and expect feedback. Perhaps the most important step you'll take in planning a worthwhile advisory board meeting is asking detailed and narrowly-focused questions. These questions should be designed to elicit specific action items as responses, so this is not the time to paint in broad strokes: be precise and expect the same from your advisory board members. Again, send these questions out at least one week before the meeting and (gently) remind your members that you will expect discussion, and ultimately action items, from these questions. This will help keep your advisory board on topic during the meeting.
Keep an open mind. The purpose of an advisory board is not to rubber-stamp your ideas but to offer you fresh ones. Try to set aside any preconceptions you may have about the direction your company should take in order to fully consider the advice of your board. Ask questions and encourage them to be specific when introducing ideas that might be new or unfamiliar to you.
Follow through with follow-up. When your advisory board has done you the service of offering their sage advice, repay them by actually following through on it. Identify action items and confirm them with your board at the end of your meeting, and then get started on them right away. Not only is it in your own best interest to put your board's advice into practice, but it keeps your board members engaged and invested in the future of your company when they see their ideas and advice at work.
Keep in touch. Communicate action item follow up and results, relevant company news, and information for future meetings through a monthly or bi-monthly advisory board newsletter. You don't have to use fancy email templates or graphics. A simple, text-only email will suffice if the content is germane and interesting. Regular communication will keep your company near the top of their minds.
Remember to capture your board's discussion either through diligent note taking or by recording your conference call, if possible. If relying on notes, ask a junior staff member to focus on this task so that you can remain engaged and actively participating in the discussion. If recording your conference call or board meeting, be sure to inform your participants in advance that the session is being recorded.