Reap Rewards with the Right Advisory Board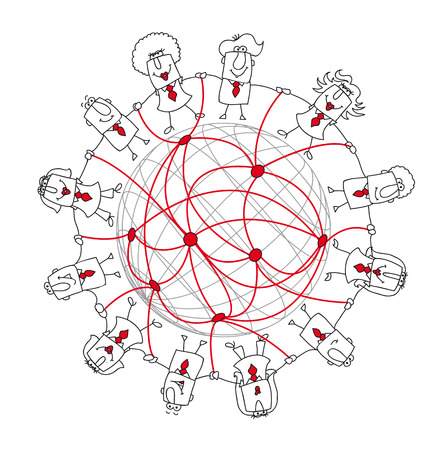 Every startup faces a myriad of challenges that are well beyond the scope of any founder, so you need a few guiding lights to illuminate the road ahead. These should be carefully selected, with a proven track record, willing and available to help and be completely trustworthy. Make sure they are willing to check their egos at the door.
Let's talk specifics. I recommend that every early-stage startup find three Advisory Board members. These should all be people who bring credibility and value to your company just by their very association with your company name. They should have deep backgrounds and experience in a relevant domain to your startup and executive experience in running a company.
For example, if your startup is building a high-tech software product, a dream team of advisors would be a former CEO or high-level exec in another software company, a former software marketing executive, and a former financial executive. I use the term "former" here to imply that they may now be slowing down or retired – this being a good thing in that they may actually have the time and inclination to help you (but we all know some very busy people who still find time to help).
Even still, you should expect to offer compensation. Based on my experience, it is reasonable to offer 1% ownership in your company to each advisor, plus expenses, and a small annual stipend of maybe $1000. For this, you should expect participation in monthly strategy and review meetings, and unlimited access via phone or email for questions, mentoring, and advice. Even more importantly, you should expect these members of your team to be your advocates to angel or VC investors, or even be part of your friends and family financing round.
With such meager compensation and high expectations, you might ask, what would motivate such highly qualified professionals to agree to work with you? Here a few potential benefits that you should highlight to your best candidates:
Opportunity for crash course in new technologies and new business initiatives
Sharing of their experience with next generation of entrepreneurs
Meet new contacts that might help them in their own business
Potential to meet new partners, customers, and friends
Personal satisfaction of contributing to a successful business
Increase in prestige or broadening of resume
It's reasonable to do your recruiting informally, but a professional touch is to put together a formal agreement to seal the deal. Besides laying out the benefits, your advisory board invitation letter also might include:
Your business plan executive summary
The Advisory Board's objectives and focus
Minimum and maximum time commitment and involvement level
The Advisory Board is quite different from a board of directors, which is required of some private companies in many states. It is more of a mentorship role, and its members have no fiduciary responsibility to the company or its stakeholders. Once your company is past the startup stage, you do need a board of directors. What better candidates than your Advisory Board?
To bring real money and credibility to your company, and help you avoid costly mistakes in development and strategy, a first-class Advisory Board is a small investment. Don't be afraid to ask people outside of your realm to serve. The more experienced and blunt your board members are, the better. The worst thing that can happen is that they reject you, which costs nothing here. Later on during funding or execution, rejection can cost you your company.