Common Sense Advice for Web Entrepreneurs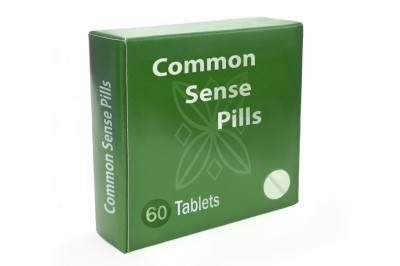 The New York Times recently ran an article, After Rocky Year for Start-Ups, Investors are Pickier, in which the author, Nicole Perlroth describes how funding may be getting scarcer for Internet and e-commerce start-ups and early-stage companies. The piece is well documented and probably pretty accurate, even though it's not great news for many of our clients and other Web entrepreneurs.
It got us to thinking about how we should advise our clients who may face an even more difficult time raising capital than in the past. We'll pass along a few suggestions later, but first, here are some highlights from the article:
Brian O'Malley of Battery Ventures is quoted as saying that, back in the day, "entrepreneurs didn't need a real monetization strategy" because companies would use their investment capital instead of customer revenue to fund their operations. Today you need to get to revenues as fast as you can.
Ms. Perlroth points out that investors are growing nervous about "start-ups and applications that rely entirely on Facebook, Twitter, and LinkedIn for customers." This makes sense to us because the sustainability of these types of businesses is really dependent on another company's continued success. You don't really control your own destiny, do you?
Our favorite quote in the article was from David Lee at SV Angel: "It has never been easier to start a company, and never harder to build one." As we have said on numerous occasions, it's not about the idea, it's about the execution.
While some of the views expressed in the piece were somewhat negative about the prospects for creating and funding new companies, the article did quote Marc Andreessen of Andreessen-Horowitz as saying that he felt that the opportunities for start-ups were "unending." We agree.
So, what are the common sense things that entrepreneurs must pay particular attention to if they wish to raise capital these days?
You must have a tightly defined target market.
Don't try to be all things to all people.
You must know your space as well as or better than anyone else.
Start small and be very, very efficient – use Lean Startup principles.
Get paying customers or at least engaged users as fast as you can. This is the freemium business model.
Get them to return as often as possible. Make them sticky.
If at all possible, be global.
One more thing: no investor will believe that you can build a great business unless you can communicate that you really know what you are doing. Don't attempt to fund something that seems like a really good idea unless you've lived it day after day for a very long time. In fact, don't even try to self-fund a business unless you really know it. Now go out there and make something good happen, and chances are, funding will come.