Tips for Boosting Your Sales Successfully
Nowadays, most people sell and buy various things online, and if you are thinking about creating this business or improving and developing your current company, this is a great sphere to get success in the short term.
In this detailed guide, we will provide the main secrets to boost sales fast and simply. You just need to follow the tips below and keep working on improving your business.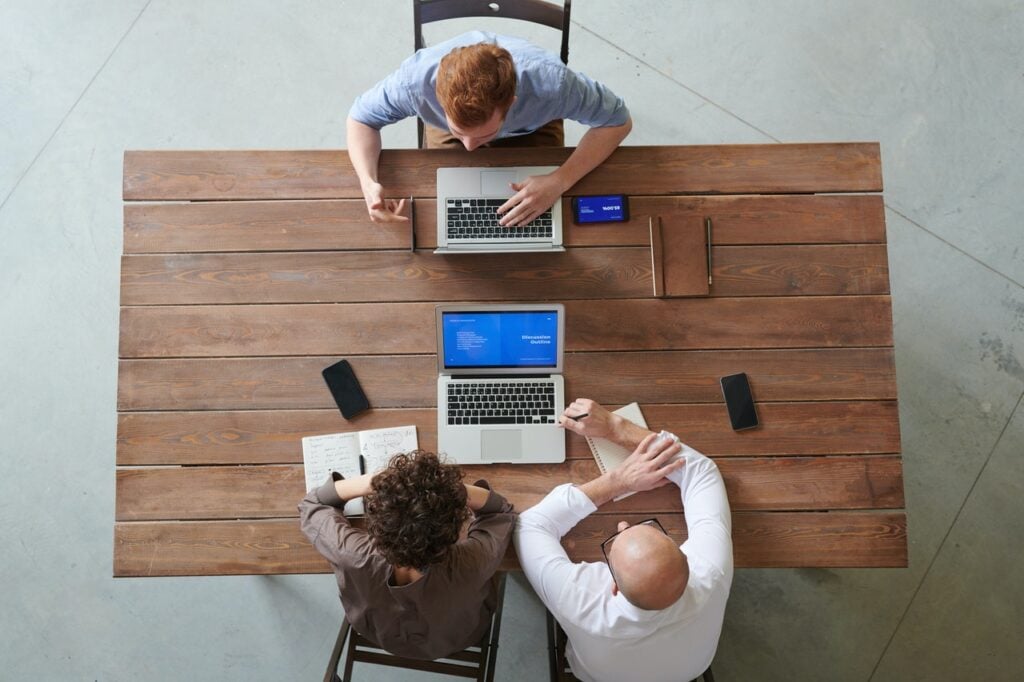 14 powerful ways to win sales
Concentrate on your current clients
Discover the base of your clients and tell them about your new products or services. Maybe you have some old clients who have bought your products or services earlier? Then, it's time to remind them about your company! Many customers forget about the company when they have already bought something, but when you tell them again, they may be glad to order something. Make sure you know everything about how to get back clients whom you lost for some reason. Without a doubt, it will help to increase sales.
Develop your brand and be trendy
Nowadays, you can not only send emails and adverts to your customers but also attract new clients online. Make sure your company has accounts in social media groups and renew information on those pages. Create interesting and eye-catching posts that would make people buy something. You can also create a blog of your brand where you can put interesting articles, pictures, and videos about your products or services. That may be product reviews, customer feedback, and other useful information for potential customers. Make sure that your eye-catching videos are in a format that's readable by most devices. If not, you can transform the content to a single format by clicking here. To ensure accessibility, ensure your engaging videos are in a universally compatible format. If needed, you can easily convert the content using audio-to-text tools like Happy Scribe, ensuring a seamless viewing experience for everyone.
Attract new clients constantly
Apart from working with your current customers, you need to attract new people to buy your service or product. Create high-quality content for your blog using the popular Canva tool and increase the number of your followers. Explain to your potential clients why your company is the best and why your product is worth buying. You can also create various advertising campaigns like happy hours, attractive discounts, and various special offers to attract people to buy your products. You can use an effective technique of sales emails to send to your current and new clients.
Discover your competitors and make your company better
You need to know your competitors and discover their companies constantly. Try to think up more attractive offers and make your brand more interesting to clients, then people will choose your company among many competitors. Define your strong sides and think about why your products are better, then explain it to people. Monitor your competitors constantly because they can change their strategies, so you have to know about this. Create new strategies on how to be better than others similar to your business companies. Make sure you are offering a unique and exclusive product that is better than others because it has its features. Analyze your competition with SEMrush or WooRank.
Make an analysis and learn from your mistakes
Constantly make a detailed analysis of your business to understand your weak sides. Use various tools to view and analyze your marketing campaign effectiveness. With a good marketing campaign analysis, you can improve your business and find things that will help to increase sales effectively. This is an important thing you shouldn't ignore because your success depends on a detailed analysis. And of course, everyone makes mistakes in the business, but you should remember that your main task is not to be disappointed because of these mistakes but to learn something new and make new decisions and methods to avoid them in the future. This is how a successful and wise business company works!
Invest money in marketing campaigns
Many companies think it's not necessary to spend money on such things, but those brands that do it, boost their sales successfully, so that money is worth the investment! Of course, you should pay only well-known and reliable marketing agencies that can provide high-quality marketing services and finally, reach your goals about increasing your sales. Remember that sometimes when you want to earn some money, it's wise to invest in powerful tools, and of course, it will be the best decision.
Make your customer service better
Remember that people in your team should know everything about your products and services. That's why your main task is to improve your customer service to satisfy clients' needs better. Your customer service workers must know how to offer all the products to clients, how to make suggestions, and how to sell more products to the happy client. Your people should know all the things about clients' psychology and also various marketing strategies. And of course, all your clients must feel fully satisfied when they buy something because they will come back again and in addition, recommend your company to their friends and relatives – and it means that you will get more clients and more successful sales.
Make sure your customer service level is high with Google Analytics, Kissmetrics, or Woopra.
Care about your coworkers
A big part of the company's success depends on them, so your people should be well-motivated to do their job well. Do not forget about team-building activities and various features to motivate your professionals to work better. Organize interesting training sessions for them to learn something new and improve their skills. When you have a motivated and competitive team of talented salesmen, your business will get successful, and your sales will boost effectiveness. You can motivate your team by various methods: from offering some free features for coworkers to making a competition between different departments and taking the best team of the month to spend an amazing weekend somewhere. Remember that people do their job much better if they love what they do. Take care of your team, and this will help to improve the whole business!
Offer a new product or service to people
If you want some additional methods to increase sales, try to expand the current line of your products or services. Of course, you will need to research the market to understand if the new proposal is worth introducing. You can use your constant clients to see if the new product or service will be popular. Pay attention to the feedback you will get from these clients because it will show you how you can improve the service or product and which risks may occur. You will also have to promote your special product or service to let other people know about new offerings. Usually, people like to try new things, so this will help you to increase current sales, and in addition, it's a great way to attract new customers.
Change prices
When a company changes its prices, it can stimulate people's demand for your services or products. Of course, you should be aware of your competitor's prices and understand how much profit you will get if your company reduces its costs. Lowering prices is an option you should use only if you are sure that it will give a good result and boost your sales effectively. In some cases, lowering prices isn't a good option for the business, and in this case, you should try other tricks, for example, making special offers for the most popular products of your company.
Make special offers for customers
People buy products and offer services more effectively when you are offering some attractive options – for example, try to offer three items at a price of two, or make some cute presents to customers who will buy a certain number of products. Customers like to buy products when they get something just for free. Attract their attention with eye-catching offers that will provide them with a nice bonus! This is a great idea to increase sales when options with lowering prices seem not so good for the company in general.
Make a list of benefits
Of course, when customers buy something, they want to know the main benefits of the product or service. Give them what they want and tell them about the amazing benefits they can get after buying something from your company. Provide clients with a list of benefits and explain why this product or service is a must-have for them! Keep in mind that you should do it without any pressure on your potential customers, but explain things clearly, so they can understand they have to buy it without a doubt!
Use cold calls
This is not a simple method, but it still can be quite effective in finding new clients for your business. Whether you are talking to people in person or making phone calls, your main task is to make a person interested in your products or services. Cold calls can be more effective in cases when your company introduces a new product or service. You have to provide a potential client with the main benefits of your products and maybe tell them about some special offers. Of course, it's important to make your speech before you start calling because you need to be concise but also explain everything clearly to make people interested in your company.
Try the method of 100 calls
This is a well-known method that can help to increase sales and make your products or services more popular among clients. The main goal of this method is to reach out to 100 potential customers as fast as possible. You don't have to concentrate on improving your sales results, but just on the number of potential customers. This is a good method to become fearless when offering and selling your services or products.
Final thoughts
As you can see, boosting sales seems not so complicated when you know the main things that affect it. Of course, the most important things are creating a good marketing campaign, making your customer service better, and providing your whole team with the needed motivation and useful information to improve their sales skills.
When you are trying to increase sales, try to use all the methods we have provided in this guide, because you don't know which thing will be more effective to reach your goals. We hope our article was useful and you got to know many interesting ideas and effective techniques on increasing sales for your company.