The Worst States for Entrepreneurs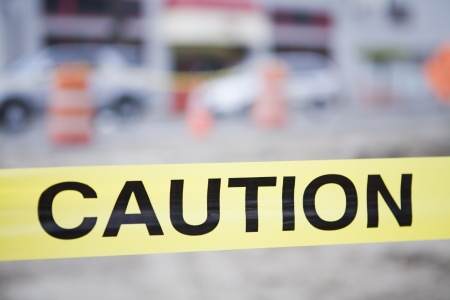 Last March, we wrote a post called If You Could Pick Any Place for Your Business… The post talked about a feasibility study that we did for an international client to assist him in determining where in the U.S. he should establish his business. We discussed how we looked at a number of factors including what states appeared to be the most business-friendly. Business-friendly states seem to be universally defined as states that enjoy such things as a low cost of doing business, low state income taxes, high quality of life, good economies, and other factors.  We concluded that Texas was one of the best states for doing business and ultimately recommended Houston as the city where our client should set up shop.
Interestingly, a well-known Wall Street analyst, Meredith Whitney, CEO of Meredith Whitney Advisory Group in a new book entitled Fate of the States: The New Geography of American Prosperity discusses the states with the biggest problems and perhaps the worst states for doing business. According to The Daily Ticker, Whitney points out that it wasn't just consumers who binged on debt for the past twenty years but state and local governments too. She explains how the fiscal sins of the past are beginning to transform the U.S. economy along regional lines. And she shows how we are moving into a new era in which wealth, power, and opportunity flow away from the coasts and toward the central corridor.
She bases her analysis on the fact that many states spent extra tax revenue during the good times but failed to cut back, mostly for political reasons, after things fell apart back in 2008. She calls this "the negative feedback loop" and cites California as an example. She is quoted as saying to The Daily Ticker, "They raised taxes and did it retroactively and they're cramming down state expenses onto local communities without providing local communities the resources to pay for them… They are not paying into their pension funds adequately… and they're still cutting from education…"
But Ms. Whitney saves her harshest criticism for Illinois and New Jersey. She says Illinois and New Jersey are the "worst" states when it comes to the negative feedback loop "because they have been doing it the longest." Illinois' public pension systems are the most underfunded among all U.S. state pension systems, with assets equal to just 43% of liabilities, meaning the pensions are 57% underfunded." Michigan and California are also on her "bad states" list.
The book also discusses her take on the best states and not surprisingly, she came to much the same conclusion that we did back in March. She says "central corridor states Texas, Oklahoma, Indiana, Colorado, Utah, North Dakota, and Montana are best-positioned for fast economic growth and population migration. What these states have in common are low taxes, pro-business policies, low population density (meaning lower housing costs, shorter commutes and better quality of life) as well as strong and stable balance sheets, especially relative to other states."
As we pointed out in the conclusion of our March post, you may have entirely different criteria for selecting where you want to live and do business. For sure, there are tens of millions of people who live and work in California, Illinois, New Jersey, and Michigan just to pick on a few, and there must be a good reason for them to be there (Cayenne Consulting moved its headquarters from Arizona to California two years ago, in part to be closer to many of our clients). But, if you live in these states and states like them, you had better keep an eye on the long-term impact that those states will have on quality of life and business in the coming years.