The Journey, Part 6: Founder Communications
Your vision, mission, and objectives are now clear. You can explain the problem without resorting to storytelling, and you can describe your solution in terms your audience can understand.
You've decided how you want to start, run, and grow your company; what you'll handle personally, what you'll outsource, what you'll hire, and if you want to bring on a co-founder and advisor.
It's time to SELL your vision, mission, solution, business model, expertise, and passion to a diverse audience.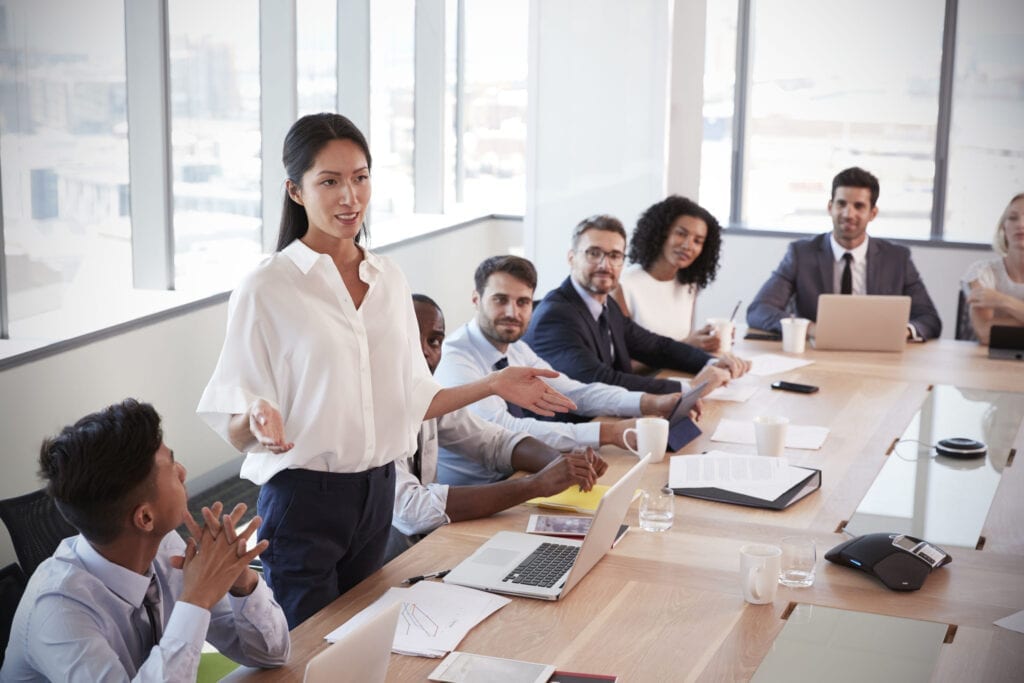 Before you start, understand that:
90+% of startups fail.
A far larger percentage never make it to the starting line.
Communication is a critical factor in determining startup success.
Founders are expected to be excellent communicators.
Poor communication is always associated with poor management skills.
Every conversation you'll have for the next several months is some form of a sales call.
Your story is boring until you make it relevant to your audience.
People want the truth without the fluff.
If you don't understand your product or plan, it will be obvious to everyone.
Features and capabilities only matter in the context of how they solve your customer's problem.
"What do you do?" is something everyone will ask – you need a consistent, clear, and concise answer.
You are selling you, your credibility, confidence, expertise, passion, and your chance of success.
While crafting your message, keep these quotes in mind:
"If you can't explain it simply, you don't understand it well enough." – Albert Einstein.
 "If you can't dazzle them with brilliance, baffle them with bullshit." – W.C. Fields.
Einstein's can make you; Fields' will break you.
Let's talk about how to communicate with different types of audiences.
Co-founders
Starting a company is hard work. The right co-founder will take part of the load, hold both of you accountable, and provide investors with a higher level of comfort. I hope your action plan included finding one. Very few single founder companies succeed or make the cut with investors.
Most candidates are gainfully employed and on an upward career path. Some have recently sold a company and are interested in the next challenge. The process starts with you selling them.
To join your dream is one of the most important career decisions they will make. They need to decide if you have a realistic chance to succeed and what this career move could mean for them in the long run.
You need to help them answer the following:
Do I understand the vision, mission, objectives, and business model?
Is the problem meaningful (is the market big enough)?
Does the solution make sense?
Can we work together?
Is this person an expert or a B.S. artist?
What's the endgame?
What's my upside?
What will my friends and family think?
Don't be surprised if they ask questions you didn't expect. They will already know more about you and your past than you might expect. If you were associated with a prior failed company, be prepared to answer what happened.
They have checked out your LinkedIn and other social media – just like you did theirs. Be prepared to answer honestly. If you don't get meaningful questions, you can assume they aren't interested.
Staff Additions
Your Action Plan listed the expertise you want to add to your team. Your challenge is to get them to want to join your startup and feel good about it.
Candidates are probably responding to a position you've posted, or they're someone you've identified for a specific position. Since your company has no history, they can't run the usual checks; Glassdoor, message boards, and recruiting sites.
Does this company have a chance?
Is the compensation package attractive?
What's my title?
What is my job description?
Can I work with these people?
Benefits and holidays.
You need to be clear about your expectations and tell them what it's like to work at a startup. There will be tough times, job descriptions are blurry, and the workload can get intense; days off happen when they happen. Titles are merely titles.
Advisors
Qualified independent advisors have been around the block several times. They know more about what lies ahead than you at this point. With their experience and extensive network, they can help you grow while navigating around the potholes.
Advisors want to be part of a success story while giving back to a new crop of entrepreneurs. They view themselves as a temporary co-founder, helping you move forward rather than merely playing the devil's advocate. They've been in your shoes; they know what they can add and what it's worth.
They've already checked you out. Don't even try to B.S. this group. They can smell it a mile away.
You want to make sure they confirm the following:
Do the vision, mission, objectives, and business model make sense?
Is the problem solved real?
Is the solution viable?
Does the Business Model make sense?
Does my expertise add significant value to the program?
Does the founder understand the business fully?
Can this person take advice constructively?
Is there a real chance for this company to succeed?
Don't be offended that if they pass. Meaningful engagements take a significant amount of time. In the current environment, companies are facing severe challenges, especially internationally. Experienced advisors are sought after by investment funds, incubators, growth companies, and companies in need of turn-around help.
If they pass, keep the channel open. They can probably suggest someone that can help.
Key Outside Partners
These are the providers you've decided to outsource, at least initially:
Legal Firm
Accounting Firm
Marketing Services
Web Designers
Others
You want to get the services you need at a fair price. Accurately describing your program and needs is essential. Target service providers that have experience with startups, especially with legal and accounting. They often have a better idea of what you need. If they feel your odds of success are good, they might reach a bit to land a potential long-term customer.
Potential Investors
Investor communication is critical though I'm reluctant to add them at this point in your program.
You still have so much work to do before having anything meaningful to say to investors. Assume you only get one shot to get an investor interested. Until your business plan is fully developed, you can't convince them you can execute – you're just not there yet.
Every plan they see solves a big problem in a vast market. The solution is unique and can be rapidly implemented—some even claim to be the next Amazon, Tesla, or Facebook.
No one cares about your bright idea until you make it relevant. An investor's most significant risk is an accurate assessment of the founder and management team. You have to be an expert on your company, its plan, product, and growth strategy. If you can't effectively communicate that, you've killed your chance of getting funded. They are masters at determining your passion, drive, professionalism, and ability to execute.
Too often, first-time founders tell me they need someone to write a business plan to attract investors so we can launch our company. You might as well tell them, "I have no idea what you are doing or how to start a company, but if you give me your money, I'll get to work on it."
There is nothing an investor wants to see in a plan that you don't need to grow the business. Investors are just one of many audiences of your plan. To attract investment, you need a unique solution to a large problem.
Once you have something meaningful to say, don't make these mistakes:
Not getting to the point.
Expecting them to listen to your life story.
Writing errors; grammar, spelling, tenses, and punctuation. They might get what you meant, but they'll also know you're not professional enough for their money.
Not clearly explaining your strategy and methodology to achieve it.
Resorting to hyperbole – "we're the next Amazon."
Not explicitly relating your opportunity to their investment criteria.
Not anticipating a viable exit strategy.
If you're communicating by video conference and a participant's live stream turns to a name or profile image, you can assume they are multitasking and no longer interested. You've become background noise.
Don't advertise that you're not ready.
Owning your URL doesn't obligate you to launch a website that doesn't provide meaningful information or says, "our site is under construction." Wait until you have meaningful content before going live.
Don't waste time pulling together a general introduction fluff piece introducing your company. Without a clear message, it only confirms that you're not ready to talk to investors. It might stroke your ego and impress your friends and relatives, but it will get tossed by a professional investor.
I hope this series has helped you appreciate the importance of maintaining clarity of purpose and approach while laying the foundation for your company's future.
Up Next
You still have much work ahead. In the seventh and final step of your startup journey, we will talk about the planning process needed to keep your business focused and on track.
The Entrepreneurial Journey Series