The Importance of Business Intelligence In Modern Marketing
It can be challenging for business owners and marketers to properly comprehend the relationship between business intelligence technologies and more conventional marketing campaign strategies.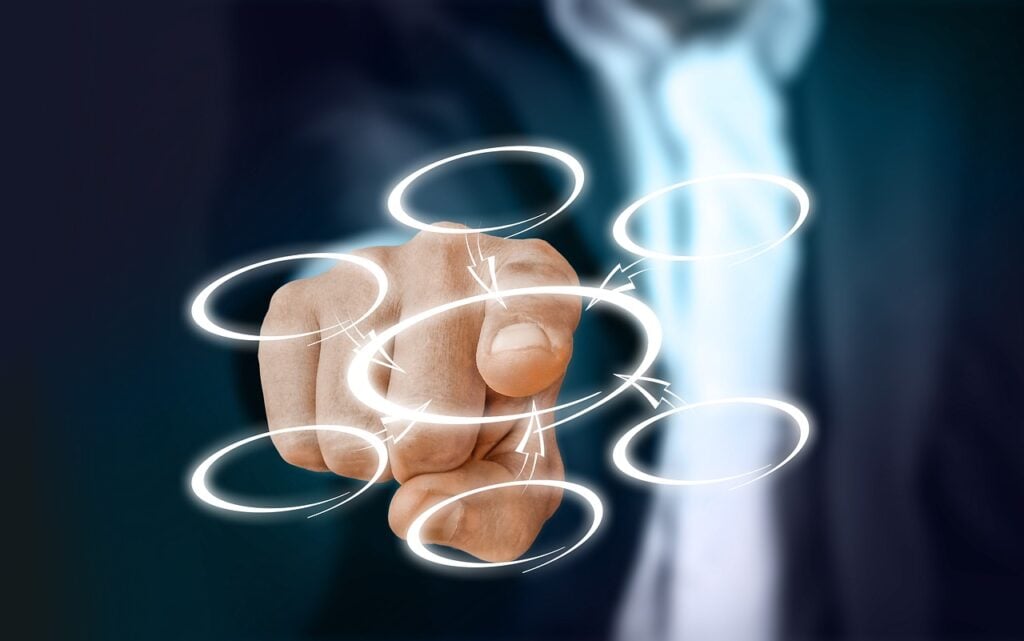 Many people nowadays wonder how business intelligence services might enhance operations and what advantages can be gained from adoption. In today's blog post, we'll be focusing on that.
What Is Business Intelligence In Marketing?
Utilizing consumer data to improve the results of marketing activities is the main focus of business intelligence in marketing. Using identifying information about clients to more effectively target them in marketing efforts is what this implies in practice.
The majority of businesses just don't know to whom they are selling and, as a result, how to best promote them since they lack any form of business intelligence in their marketing. This results in a haphazard approach to marketing, where emails, for instance, are delivered in bulk with no consideration for audiences and without personalization, which has a negative impact on click-through rates and engagement.
Organizations may leverage consumer data to create profiles, segment audiences for more effective campaign targeting, and gain higher-quality insights into reporting on campaigns thanks to business intelligence in marketing.
What Does Business Intelligence In Marketing Comprise?
By examining each component that makes up what BI is, let's learn what BI in marketing looks like in action for a firm.
Better Reporting
First and foremost, firms must link the solution with their existing CRM platform if they wish to use business intelligence in their marketing. For instance, if you use Dynamics 365 CRM, PowerBI will often be coupled with it, even if there are many other alternatives on the market. Users may then incorporate business intelligence dashboards for tracking, analyzing, and reporting into their CRM software after this is set up.
A reporting dashboard is typically already included in CRMs like Dynamics 365 CRM, however, it lacks the functionality and depth of an integrated BI platform. It's easy to integrate PowerBI's advanced analytics into Dynamics CRM by inputting a URL, turning on PowerBI visualization, and adding the fields you wish to report on. PowerBI enables you to link data from over 120a hundred supported sources, so you can import and report on data from virtually any application using BI in your CRM.
Reporting on your data through a single platform is substantially simpler and more user-friendly than previously after BI has been integrated into your CRM.
Predictive and Prescriptive Analysis
Using data to identify trends and forecast expected events for the coming weeks, months, and even years is known as predictive analytics. The platform can utilize machine learning to predict what is going to happen by integrating data into a BI tool. This information can then be used to identify what strategies a company should take to maximize the effectiveness of its campaigns. It does this by evaluating historical trends and identifying how they may affect the future. This is especially helpful when a firm expects seasonal variations in sales and service.
Consider consumer behavior as an example. To successfully advertise to consumers, it is essential to understand their behavior, including what interests them, why they aren't completing purchases, why they buy things at various times of the year, and why they don't reply to specific email campaigns.
After 36 months of adoption, predictive intelligence reveals a 40.38% increase in income;
Predictive intelligence suggestions affect 34% of purchases;
Predictive intelligence-influenced website sessions saw a 22.66% boost in conversion rates.
By analyzing the data with business intelligence, you can know more about customers' behavior and provide yourself with useful knowledge that will help you sell to them more effectively in the future.
Predictive analysis is frequently used in marketing to assist and guide how businesses interact with their existing clientele. A common example is the use of purchase behavior. If a consumer or group of customers has previously purchased a specific product, this information may be used to guide a targeted email campaign that suggests related goods to them. This strategy is highly popular among e-commerce companies, and you probably already have similar emails in your mailbox.
Modern customers really enjoy the amount of personalization that this type of highly focused marketing brings and is only made feasible by business intelligence in marketing.
Segmentation
The splitting of your audience into groups based on a variety of characteristics is known as segmentation:
Customer grouping by demographic criteria, including age, income, gender, race, and occupation;
Geographic segmentation classifies clients according to their location and area;
Customers are categorized psychologically depending on their interests, attitudes, values, and way of life;
The process of grouping clients based on their purchasing, use, consumption, and product preferences is known as behavioral segmentation.
Businesses may utilize this data to target consumers in a more precise and individualized manner by grouping them based on their interests, locations, attitudes, and behaviors. These results may be extremely helpful for businesses trying to better serve their clients and prospects thanks to business intelligence in marketing's advanced data analytics:
86% of companies with high ROI reported that personalization made up 21% or more of their marketing budget;
Businesses with a full or partial personalization strategy experienced revenue growth 78% of the time;
93% of businesses with an advanced personalization strategy experienced revenue growth.
Conclusion
Despite its complexity, BI in marketing simply refers to the use of consumer data that has already been collected to help businesses gain a better understanding of their clients and prospects. Companies are able to use their information in a far more practical manner to carry out more successful marketing campaigns thanks to enhanced reporting and the unification of data and apps.