Need Start Up Funding? Here's a Great Tip…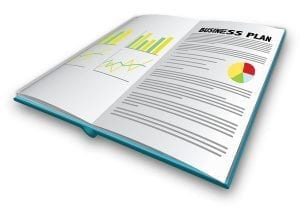 If you need start-up funding for your business, you need to present a business plan that shows clearly the business you propose to go into and your place in it. Prospective investors will expect you to cover all the bases and give them a very clear picture of what your chances for success are.
Tell Investors Your Strengths, Weaknesses, Opportunities, and Threats
All businesses have strengths, weaknesses, opportunities and threats (SWOT); itemizing them is called a SWOT analysis. Outlining these in detail is essential for a business plan.
SWOTs are a chance to give investors the big picture for your business idea. You can impress them with the thoroughness of your understanding as well.
Say that your business idea is to create a restaurant chain with all the convenience of mighty McDonald's (drive-throughs, quick and convenient service, inexpensive meals). But your light-bulb idea is that this chain will be devoted to healthy food. Fresh kale. Steamed broccoli. Fresh fruit in cups. You plan to capitalize on the increasing American interest in health and the increasing awareness that fast food is deep fry and more fry, on the whole.
Your strength is precisely that interest in health, combined with the draw of convenience. Your weakness might be the difficulty of placing fresh vegetables and fruit in easy-to-eat containers. That's when you explain that your design team has a plan for cups and utensils, as easy as the cardboard container of fries that fast food sells.
Your opportunity? Capitalize on the fears that McDonald's and the like are one big heart attack waiting to happen.
Your threat? McDonald's and the others get wind of how popular your kale and broccoli are. They adapt your recipes to their kitchens. They use their powerful real estate advantage to roll out their version everywhere the Golden Arches sit.
That's when you explain that your trucks will go anywhere to compete with the Golden Arches. You'll deliver to waiting cars.
Facts, Facts, and More Facts
The other essential ingredients of a business plan are tightly researched facts about every facet of the business and your competitors.
Your investors will want to know:
1. Is your business sector growing? Staying the same? Declining? Investors have a tendency to like growth industries. But if you have a great idea in a flat business, that might be good too. A declining sector might meet with skepticism for start-up funding.
2. What is the total sales volume, industry-wide? Which competitors have which share? Why? What's your plan to take market share?
3. What are the important financial metrics in the industry? Net profit? Revenue? What are the figures for your competitors?
4. Does seasonality affect your business?
5. Do demographics affect your business? Going forward, the number of older people in the U.S. will rise exponentially. Millennials save more than any other age group. Are there any impacts from demographics, good or bad, that you need to take note of?
6. Does politics affect the business sector? Will pending legislation or an election cycle change the possibilities or climate?
7. Do you have any significant barriers to entry? Specify what they are. What will you do about them?
Clarity Is All
Your business plan needs to be very clear and transparent to potential investors. Prepare an executive summary that gives them an easy-to-read overview. Make sure that the detail is logical, clear, and well-phrased, with supporting graphics that are easy to decipher.