The Business Card is an Endangered Species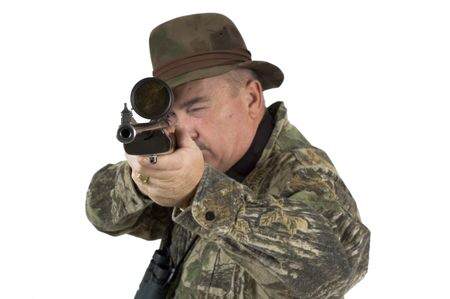 In a second, with Google, I can find a phone number that was assigned to you ten years ago, but it takes me an hour to find your phone number on that business card you gave me last week. That's just wrong. We need instant access to the most important of all resources, current contact info.
Too many of us have piles of business cards scattered around the office and home, as well as additional contacts on your cell phone, PDA, Outlook, LinkedIn, and Facebook. The result is we can't find that key name and phone number quickly when we really need them.
The solution is simple to define. What we all need is a digital tool that can extract data from business cards, as well as sync it with your cell phone, your email, and the social networks you use. It needs to have great search and display capabilities as well as spreadsheet-like sorting so you can look at the information in various ways. Finally, we want it cheap (of course).
My old Rolodex for 100 business cards doesn't do the job anymore. So I've been scouting around for something better, looking at the pluses and minuses. There are a wealth of alternatives, but no universal solutions:
Bu.mp. Here's the latest technology. A new smartphone app that allows users to simply tap their smartphones together, and with the right setup, they will exchange contact info. This is great and it's free! Of course, you both need to have compatible smartphones with the software already downloaded. (This app is no longer available)
PenPower WorldCard. Here is the old standby low-end hardware-based solution, a simple business card scanner for $140, with software to synchronize the data with Outlook, Windows mobile devices, and smartphones. That doesn't address social networks and other lists you may have. The scanning hardware here is required for all software solutions.
Sage ACT! If you prefer the software and data be all on your own computer for security and privacy, ACT! has been the standard for businesses and individuals for over 20 years (base $200). The cost goes up if you want to synchronize with Outlook and your PDA, but most of the features you might be looking for are available.
Salesforce.com. In business, contact information management is a key part of customer relationship management (CRM). Salesforce.com is the most popular online service offering, meaning no software to install, and accessible from any computer. For individual entrepreneurs, it's a high-end alternative (entry $5+/month), and it's definitely a candidate for your business sales force. Basic sync functions are available.
Shareware. I found dozens of software packages available on the Internet for free download, or a nominal price. Several of these have good reviews, including PIMEX, Diasho, Enhilex, and Advanced Contact Manager. Yet my experience is that shareware software is usually worth what you pay for it.
Commercial software. There are hundreds of other alternatives and add-ons out there, like Quickbooks Customer Manager, Personal Information Manager, Beyond Contacts, and Goldmine. They range in price from $150 to over $4,000 but check each for the features important to you.
Social networks have added an additional layer of complexity to this challenge. LinkedIn supports the export of connection contact information to Outlook and Gmail, with no special software required. Facebook, however, does not provide this interface and has specifically prohibited applications from being offered to solve the problem. They consider such data proprietary.
Even email is a problem. You need to capture contact details beyond the email address from email contents, including signature blocks. I did find a package named Copy2Contact, which can save you lots of cutting and pasting. Now if everyone included contact information in every email, I wouldn't need to bump into you periodically to stay current.