Ten Ways to Add Credibility and Impact to Your Website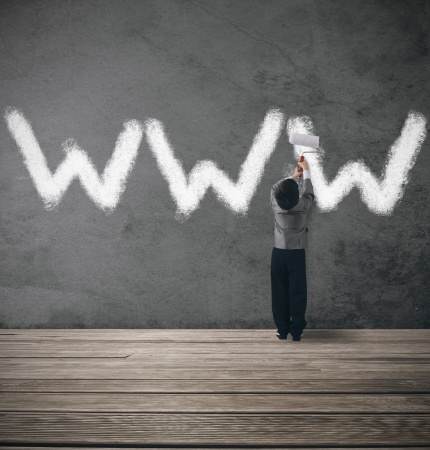 Today's savvy buyers won't buy from a business that doesn't have a professional website. In the past, if your startup had a website at all, the company was leading-edge and credible by definition. In today's world, a basic website is necessary but not sufficient to make the business credible. Dreamers and gamblers have found out that if the website doesn't pass the credibility test, it's assumed to be a scam, and everyone ignores it.
Yet most startups I know of experience the same shock of disappointment when they first publish their website highlighting their "million-dollar idea" product, and nobody calls. What validates credibility and makes your site memorable in the minds of your target market, and how much does it cost?
Make yourself visible on the site. People still buy from people. Until your business name is a famous brand, you are the brand. If you include no name, picture, address, or business history only convinces customers that you are hiding, located in an untrustable country, or don't have a clue. They will leave quickly.
Show evidence that you can add value. Publish a weekly blog post, contribute to relevant social networks, or write a "white paper" on your technology. People respect people with experience and connections, so highlight your accomplishments, and the credentials you have earned.
Associate yourself with recognized brands. If you can have an affiliate relationship with any recognized brand name companies or any connection to other publicly recognized experts, highlight these and provide links to their websites.
Use online advertising wisely. The presence of a few related advertisements (no obnoxious popups)  can actually improve your site credibility since most professional sites have them. Of course, too many, or flashing banner advertisements are especially harmful to a site's credibility.
Highlight testimonials from customers. Clients or customers are always more credible sources than you are. Highlight interviews and reviews from recognized industry sources, and popular news mentions. Include links to other sites illustrating your positives.
Foster a positive online image. Show your visitors any results of community involvement and charity efforts. Offer something of value that is really free – with no strings attached to make it feel like a trap. Set up an award, and highlight winners.
Participate in business associations. Most groups will give you a membership graphic for your website, and an association link to give your business extra credibility. Start with the local Chamber of Commerce and Better Business Bureau.
Take a strong privacy and security position. Display a recognized logo like Comodo, in addition to specific policy statements on these subjects, to persuade your visitors and prospects that you and your products can be trusted.
Highlight support assistance and guarantee. Publish the positive terms of your support, return, and replacement policies. Be consistent and fair in their application, and provide contact information for both phone and email access. Follow-up to assure complete customer satisfaction.
Display a professional user-friendly site design. Studies have shown that consumers gauge credibility in large part based on "look and feel," including layout, typography, font size, color schemes, no broken links, and correct language usage. Don't forget basic Search Engine Optimization (SEO) requirements, so search engines improve your ranking.
These are all minimal-cost but critical marketing efforts.  Over time, you will likely need to budget time and dollars (up to $50,000 is not unusual) for more serious marketing efforts to enhance your visibility and credibility, which include branding, promotions, giveaways, and special services.
In summary, a startup with no website, or a website with no credibility will quickly become a survival issue. Use the tips outlined above during the first three months to get recognized, and count on much more time and money if you intend to stand out from your competition. The goal is to make your website not only credible, but incredible!