Strategic Money is a Beautiful Thing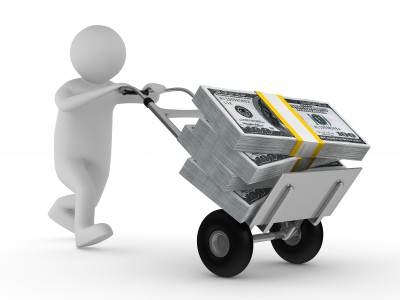 For years I have been advising clients to look carefully at strategic investors for new capital before looking for financial investors.  For those of you who are not bankers or business consultants, a strategic investor is an investor who invests for reasons other than an immediate financial return.
That advice was once again confirmed late last month when our firm was hired by a Canadian client who in its 10th year is now going back to the market for a new round of capital.  This client, a technology company with an impressive IP portfolio, has three shareholders; the founder and two strategic investors.  One of the strategic investors is also a Canadian company and was involved in the initial funding of the client.  The second strategic investor, a company based in the Middle East, provided a fresh round of capital in 2009.
These strategic investors have three things in common:
They are both in the same industry as our client
They understand the importance of the technology
Both are highly successful, well established, well managed enterprises
So why did these companies make a strategic investment in our client?  Usually, strategic investors make an investment in a tech company because it is a cost effective way to fund R & D.  But, that is not what happened in this case.  In addition to the potential returns that might come from our client's financial success, they each got exclusive distribution rights to sell the client's technology in large market segments.  Specifically, the Canadian investor received the exclusive right to sell the technology in Canada with the exception of military customers.  The investor based in the Middle East received the exclusive right to sell our client's technology to militaries around the world, most of which are already the investor's customers.
So, let's review what is going on here.  First, our client has funded the entire research and development of its technology without taking money from financial investors who have a 3-4 year time horizon for a payday.  Instead, they have taken money from "partners" who are now, in addition to providing capital, helping to make the company a success by selling its technology.
Secondly, the investors have tied up the technology in their markets.  If a customer wants to employ this technology in Canada or if a military wants to use the technology in aircraft, tanks and other applications, there is only one place to go.
Now here is the most ironic and interesting facet of this deal.  Remember at the beginning of this piece I mentioned that the client was again preparing to go to the capital markets.  Well, the Board, which is controlled by the current strategic investors, has decided that this time, our client should seek capital from a financial investor.  Why?  Because the current shareholders are not interested in seeing our client sign away additional distribution rights.
To summarize, strategic investors can be an excellent source of capital because:
Money from strategic investors spends just the same as money from financial investors without the time pressure that comes with a financial investment.
With strategic investments, the interests of both parties are totally in synch.
Strategic investors are motivated by your long term success rather than a short term financial gain.
My advice… go strategic.