Management Conflict Can Kill Your Deal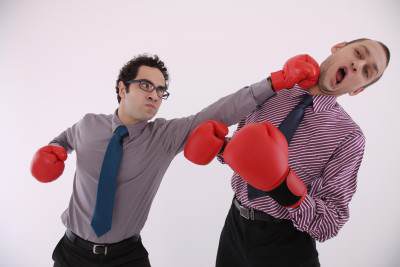 Many entrepreneurs believe that completing a strategic transaction such as a sale of a business or a round of funding is as simple as writing a sophisticated, comprehensive business plan.  But I can tell you that that is simply not the case.  In fact, I recently participated in a conference call and had to explain to a Board of Directors that there are some serious roadblocks that stand in the way of their completing the financing transaction for which they have asked our firm to assist.
In that call, I had to explain to the Board that the very serious conflict that exists among several of the senior management team members will make the successful completion of the transaction virtually impossible.  As I have come to "know" the company it has become clear to me that there exists:
A lack of trust – They don't trust each other; they don't even like each other.
An inability to work as a team – They are not even close to being on the same page.
Extremely poor communication – It is difficult to communicate when no one is listening.
Out of control egos – There can only be one boss.
A disagreement over the company's projected growth – They aren't even close.
Differences over execution of strategy – Very difficult to get from point A to point B.
In a situation like this, it doesn't matter how unique the company's products are or how exciting the market opportunity is.  Any party to an important strategic transaction will say "no" when they determine through their due diligence that it will be difficult for the company to execute if the management team is not moving in the same direction.  Indeed, if you were an investor or a buyer would you want to take on this difficult set of circumstances?  Would you want to come to the office every day and work with these people?  Business has enough challenges without having to sort through all this drama.
So, what are this Board's choices?  I told them that while their choices might be limited, there are some actions they must take immediately.
They need a real leader, and at this point, that person will more than likely come from outside the organization.
At least one and possibly two of the members of the team must be removed or, at a minimum, be moved to a position where he can make a positive contribution.
This Board must be more proactive.  The Board must be reminded that the company's success is their responsibility.  Immediate actions that the Board can take include:

Setting goals and following up to see that they are achieved,
Introducing some badly needed management training into the team, and
Aligning incentive compensation with management team behavior.
Most importantly, I told the Board that until they get this management mess sorted out, they should suspend any effort to complete the financing.