How to Succeed as a Freelancer
According to Indeed.com, "Freelancers work by the job, hour or day rather than working for one employer. They can take on contracts with companies or provide their services to individuals through online platforms. Regardless of the type of clients they work with, freelancers don't typically have a long-term commitment to any one particular employer." We agree with that definition and would add that while a freelancer may not have a long-term commitment to any one particular employer, freelancers should have a long-term commitment to the freelance work they are doing or intend to do.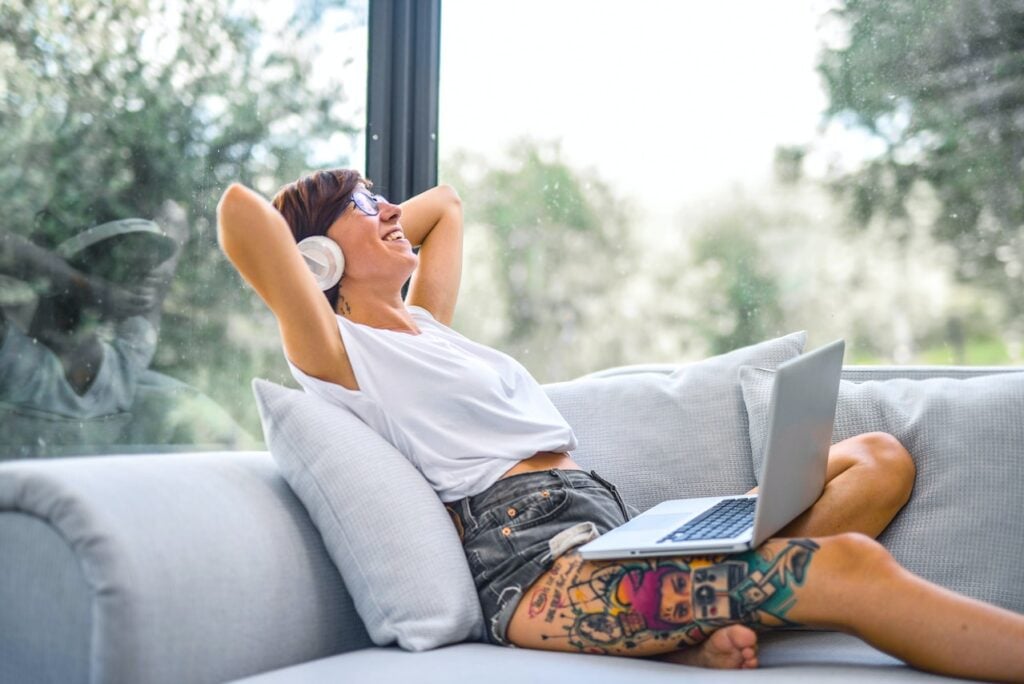 Now that you have made a commitment to perform freelance work, we have some ideas as to how you can become financially successful as a freelancer.
Plan
You may not require a sophisticated 25-page business plan. What you do need is a road map for yourself and the new business that will take you through the first year and perhaps beyond. In a Career Foundry blog post titled "How to Become a Successful Freelancer: A 5-Step Guide," Emil Lamprecht writes, "I want you to pay very close attention to the next statement. Never, ever, undervalue [the] time taken to plan. Never." Further in the post he states, "I also carefully drafted and redrafted a personal business plan, including my financial requirements, goals and how I thought that would actually translate into work." Here are some topics to consider in your plan:
Be very specific and clear about the types of clients you intend to work with and the type of work you intend to undertake. For example, let's say you will specialize in creating presentations for clients who lack the skill or time to create them for themselves. Do you have the accounting background and financial skills to develop financial documents like pitch decks? Or, because of your experience working in TV production, will you focus your efforts more on entertainment? The answers to these questions are important because they will guide how and to whom you market your freelance services.
Research and understand your market opportunity. Is the industry you hope to work in growing? Will your services be only local or nationwide or international?
Learn everything you can about the competitive landscape and your direct competitors including how they price their services and consider what your competitive advantages might be and how you will take advantage of them.
Set Goals
Yes, you want to set goals that you can work toward. You can do this within your plan or you can create a separate document. Set goals that are achievable. For example:
Revenue (monthly and annually)
Number of clients (monthly and annually)
Diversity goal. No customer should exceed 10% of your total revenue
Expense budget goal. Keep your expenses as low as possible and don't exceed them.
Pricing goal. Establish an hourly, daily, or weekly rate for your services or perhaps set prices on a per-project basis. Be competitive. Please do not give your work, talent, and skill away.
Be organized
It is critically important that most of your time be spent doing 3 things: client work, marketing, and sales. You must get organized administratively in order to maximize your time.
Develop contracts or engagement agreements
Create templated marketing communications, invoices, and responses
Provide updates on progress to clients
Be professional. Set hours. Have rules.
Determine payment terms and stick to them. Time spent trying to collect invoices will take time away from growing the business and taking care of customers.
Promote, Market & Sell
Our key ideas for promoting your business include:
Create your brand, polish it, and promote it through online digital platforms and to other audiences and never stop doing this. And remember, you are your brand. Your brand's reputation and your personal reputation are one and the same. How you come across online or off is reflective of your success, your ability, and your professionalism.
Website – Spend money on your website. Make it professional, understandable, and easy to navigate. Be sure to include an informative personal biography and include a headshot. Your website should highlight your past work, achievements, and accomplishments.
Online platforms – Offer your services on all of the appropriate online platforms. Examples include Upwork, Fiverr, Indeed, Freelancer, and LinkedIn. Visit these platforms daily looking for available jobs.
Network – Never stop networking. Build a digital Rolodex and "wear it out."
Industry trade meetings – This can get expensive with travel and other costs so it is important to pick the meetings that will yield the greatest return on your investment and time.
Referrals – Always ask for referrals and when you get them, follow up. Be sure to thank each referee and share referrals with others in your network, whenever possible.
Testimonials & reviews – It is amazing how many potential customers and prospects check for testimonials and reviews before deciding to do business with you.
Social Media – You want to be understood as an expert and an influencer in your field, and in a world where most industry communication is digital, stay involved. You must have accounts on Google, LinkedIn, Facebook, Twitter, Meetup, and Quora.
Become a blogger – The article you are currently reading is a blog post. You are reading it because you went online and searched for "freelancer" or something related to freelancing. Potential customers and prospects will be interested in your opinions and advice. This is an important way to become known and to differentiate yourself from the competition.
According to Upwork, "with the workforce becoming more remote across industries, freelancing has become the answer for many. The independent workforce brought in $1.2 trillion in 2020, with 1 in 3 people in the U.S. workforce engaging in some type of freelance work. Nearly 4 in 10 put their skills to work as exclusively independent professionals, an 8% increase over the rate of freelancers in 2019."
Combine the information included in this article with your talent and skill. Work hard, take care of your customers, and see what happens. Good luck.