How to Prepare a Business Plan for Selling Your Business
Most businesses are unique, often complex organizations that require an in-depth understanding of how the sum of the parts is greater than the whole. You've owned a business for a number of years and you are proud of what you have accomplished but now, for any number of reasons, it is time to sell. My partners and I have assisted many sellers in presenting their businesses in the best possible way.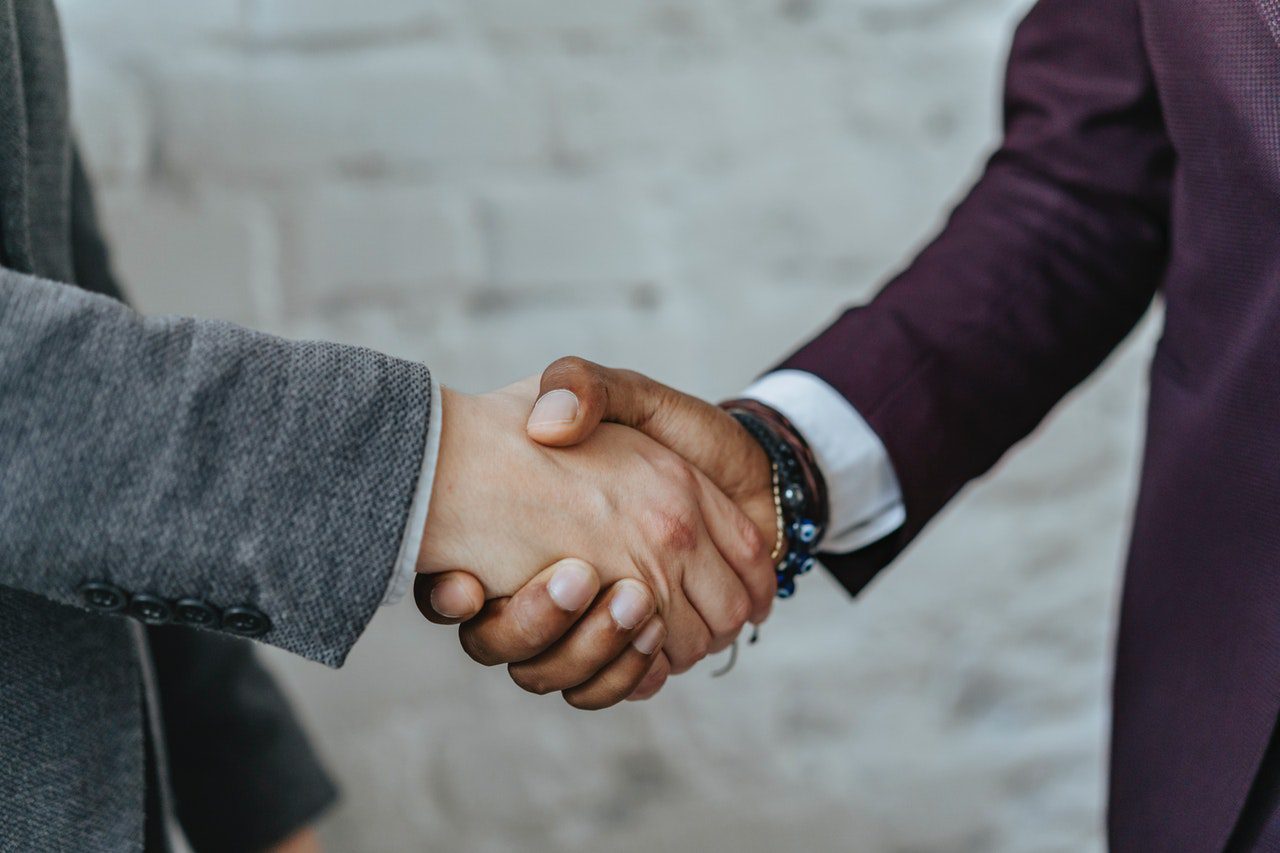 You might ask, why do sellers need a business plan? The reasons are varied. In some instances, a business plan was requested by the buyer. Or a commercial bank may have requested a business plan in order to underwrite a bank loan that would fund the purchase. Franchisors will often request a business plan. For example, Subway always asks new franchisees for a business plan before they will agree to sell a franchise (new or existing) to a new operator. Business plans are often prepared for investors who will agree to invest in a deal only after they have reviewed the seller's business plan, also called a Selling Memorandum.
Start with a power-packed Executive Summary that explains what you are selling, details of the deal, how you will finance the acquisition, and anything else you want your audience to know right up-front. Keep it brief and to the point. Try to keep it to one page, and certainly, not more than two. Some sellers will choose to write the ES after they have prepared the rest of the business plan. Either way, below are the sections of the business plan that you should include after the Executive Summary.
Market Opportunity
Of course, there are many positive aspects to your business that you will want to present in your business plan. One very important aspect is the market opportunity. In discussing the market opportunity, here are some questions you will want to answer for your buyer or other stakeholders.
Why is the industry in which your business participates a good one to be in?
Why is your market growing so fast or why will it grow fast in the future?
Who are your target customers? Are they consumers or other businesses?
Are the demographics of your market important and if so, why?
Explain how certain barriers to entry will keep you competitive.
Products & Services
What your company sells is important. While you do not want to give away proprietary information about your products or services, you want to provide enough details to give your audience a complete understanding of what you offer. This is a perfect spot to show pictures of food if you are a restaurant or specific products if you are a retailer. If you have given any thought to adding to your products or services with new or expanded items, tell your reader. This could be a real motivating factor for a buyer. Perhaps you have wanted to add or expand a product line or service but just didn't have the capital to do it right.
The products and services section of your business plan is an excellent place to talk about pricing and how there might be an opportunity to increase prices and margins and why.
Location
Are you a single or multiple location business where your customers will normally come to you? In that event, you want to describe your locations, provide addresses, internal and external pictures, and of course, maps. The same issues will relate to the sale of a commercial real estate property such as an apartment building or self-storage business. You want your audience to know exactly where the property is located. Sometimes, the size of a location or what the location comprises is not important. However, most of the time, these types of details are very important. For example:
How large is the space?
How many units?
Signage and visibility to the street?
How about parking, ingress and egress, and distance from major roadways? All of these features are usually pretty important.
For service businesses such as an HVAC or plumbing contractor, while the address of the business is important, you will not need to include pictures or maps. For online businesses and work-from-home businesses, a specific location is not required, and frankly, should be avoided.
In case you have an LLC business structure, the best business location or the best state for an LLC would be the state you reside in.
If the location is leased, it is important to provide details about the current lease to include the remaining term, lease cost, and other important terms and conditions.
Operations
The operations section of your business plan will be quite important to your potential buyer. Below are the types of information that you will want to provide:
Detailed equipment list to include types, brands, number of units, ages, sizes, replacement cost, and other details that your buyer will want to know. Pictures will be very valuable here. Don't forget to include furniture, fixtures and computer equipment.
Technology and intellectual property should be included in this section. For technology, you will want to list the software solutions you are subscribed to and how and for what purpose you use them. Your intellectual property includes assets that belong only to your business or in some instances, to you personally and cannot be used by anyone else without your permission. IP includes:

Your company name.
Your website URL.
Literary and artistic works.
Your logo, symbols, and any other graphics or artwork used exclusively in your business.
Trademarks, copyrights, and patents.
Proprietary processes or information such as recipes or unique methods of doing things.

If your facilities are unusual or unique or integral to your operations, you will want to provide much more information than you might have already described in the Location section above. A good example would be a single-purpose building that was designed and built just for your business.
Logistics may be important to your business. How you deliver products or services to your customers might give you a competitive edge and if so, you will want to provide those kinds of details. Or, if the delivery of your products and services are dependent on another company or companies, you will want to explain how that works and how you normally mitigate any problems.
Is your business involved in international trade? Are you an importer or an exporter? If so, this will be a very important topic to explain. For example, if you are an importer, who, what and where are your sources. What laws might be important for your buyer to know about? How do you finance your imports? If you are an exporter:

Who are your customers?
Where are your markets?
How do you get paid?
Are there risks that your buyer should be aware of?
Are there opportunities that you are currently not taking advantage of?

Other topics that might be appropriate are product design, engineering, or manufacturing if they are appropriate to your business.
Marketing & Sales
Answer these questions for your audience:
How do you define and position your brand? Remember, your brand is an asset so give it plenty of attention.
How do you create awareness for your business, its products, and its services? Describe the strategies that you employ.
Are there marketing strategies that you have not used in the past that might be a real benefit to the company if your new buyer were to use them?
Is your business dependent on direct or indirect sales? Do you have a dedicated sales team? Is it effective; doing a great job? If you were buying the business, are there sales strategies that you might change or add later? How about bonuses or sales compensation strategies?
Are you using Social Media? It is becoming more and more important with each passing year. Do you have a corporate Facebook page? Are you using other platforms? Does social media present an opportunity for your buyer?
Competition
Competition is going to be something that your potential buyer is very interested in for obvious reasons. Begin this discussion by explaining the competitive landscape. For example, is there a great deal of competition or not so much? What are the barriers to entry? Is your business protected by special licensing requirements or "grandfathered laws?" Are your products or services price sensitive? After discussing the landscape, you will want to identify specific direct competitors and provide information about what you think they do well and areas in which your buyer might be able to take advantage. Lastly and most importantly, explain your company's competitive advantages. Don't be modest; your buyer needs to know.
Management & Staffing
Most companies believe that the company's most important assets are the ones that go home every night. Explain the structure of the management team. Explain how important you are to the team and how the new owner will mitigate your loss once you are gone. Or are you leaving? Will you agree to stay on if you are asked and for how long? Who are the other members of the management team and will they be leaving or staying with the new owner should he or she decide to keep them? It might be a good idea to include a brief biography of each of the key members of the team.
Other important questions to answer are how is the company staffed? Is the operation lean or is there an opportunity with the transition to new ownership to give the company's staff a bit of a "haircut?"
While not necessarily a business plan issue, you need to decide how and when you are going to inform your senior team and your staff of your intention to sell the business. Don't surprise anyone, and definitely, don't allow rumors to start.
Financial Presentation
You will want to begin your financial discussion with a presentation of your actual balance sheet and income statement for the past 2 or 3 years. If you are currently in the second half of a fiscal year, it would be advisable to include an interim balance sheet and P&L as well. You can manage your numbers easily by using a balance sheet template to make sure you have all the data you need to keep track of your company's finances and adhere to your budget. Some owners will provide "adjusted or restated" statements that do not include the owner's compensation and benefits so that the buyer can see what the business looks like without you.
Next, you will want to provide a 3-5 year income statement forecast for the new buyer to review. The financial forecast should be accompanied by a solid set of financial assumptions so that the buyer or the investor or banker funding the deal does not have to guess where the numbers came from.
Some sellers will want to include the asking price and deal terms as part of the business plan. We do not believe that the business plan is an appropriate place to have that discussion. We believe that details of the sale and transition belong in another document often referred to as a term sheet. While we are on the topic of price and terms, what is your company worth? Have you completed a professional valuation or have you simply determined a value for your business based on what you feel is the right price? We suggest that before you invest a lot of time and money in legal fees, business brokers, and investment bankers, that you have a professional valuation done. Our firm has been preparing business valuations for over 20 years and we would welcome your inquiry.
In closing, let me suggest that if your business is a successful, professional organization that you are proud to own, that your business plan should reflect that feeling by being just as professional as your business has been. We suggest that you have your business plan or selling memorandum written professionally. Make it a document that you will be proud of.