Make the Most of Business Mentoring Relationships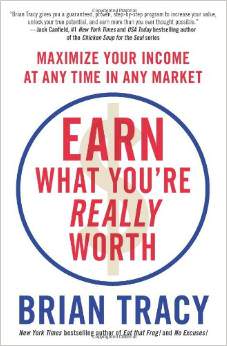 Mentoring can be one of the most effective ways to avoid common entrepreneurial mistakes and refine business strategies and tactics. However, entrepreneurs often find it difficult to find a suitable mentor, or don't know how to make the mentoring relationship worthwhile. Like any other relationship, both sides need to work at making the partnership effective.
A mentor is typically an older and more experienced person who takes a personal interest in providing guidance and advice. Entrepreneurs often don't realize that they need to invest in the relationship, and be willing to truly listen – without being defensive – to the advice being offered by the mentor.
In Earn What You're Really Worth, author Brian Tracy provides excellent advice on how mentoring, as well as other personal development activities, can contribute to your value and earning potential.
Here are some tips on how to find and utilize the right mentor, adapted specifically for entrepreneurs:
Set clear objectives: Decide exactly what you want to gain from your mentor before you start thinking of the ideal person to work with. A successful financial executive probably isn't the right mentor for building and executing a great marketing strategy. If you don't have an objective, you won't know when you arrive.
Lead the discussions: Your mentor should not be driving your business, or expected to provide critical feedback on actions taken or missed. It's up to you to create an agenda so that you can uncover specific insights, while leaving room open for discussion of broader or related issues.
Work continually to solidify the guidance: The very best mentors are the most interested in helping someone who is willing to learn and grow quickly. That doesn't mean you should accept all guidance blindly. Don't resist because you're uncomfortable implementing new ideas. Make an honest effort to understand and implement action items.
Don't monopolize your mentor: Remember, the best mentors are busy people, and they will react poorly to someone trying to take up a lot of their time. The best approach is to ask for small focused blocks of time, maybe just ten minutes, in private, and be prepared with real issues to discuss.
Always remember the difference between a mentor, a friend, and a coach. Expect a mentor to tell you what you need to hear, not like a friend who may tell you what you want to hear. A business coach is focused on helping you with generic skills, whereas a mentor's aim is to teach you based on specific situations. The same person can't be all of these.
Keep your mentor regularly informed of progress: There is nothing that makes a potential mentor more open to helping you than your making it clear that you are following through, and the help is doing you some good. Set up a regular reporting system.
Keep the relationship positive and productive: If a mentor proves to be unresponsive or on a different wavelength, bow out of the relationship. Powerful mentors are usually in a position that can hurt you as well as help you, so don't waste their time or antagonize them.
When you seek out a mentor, you must look for someone who genuinely cares about you as a person and who really wants you and your venture to succeed. That emotional involvement and genuine concern for you are the keys to real mentor contributions. Even business mentors for startups put an effort to have emotional participation in helping build and develop your startup.
Some people will say that you need to make all your own mistakes in order to learn. Yet there is plenty of evidence that the fastest way to business success is by standing on the shoulders of those who have already spent years learning how to succeed. If you can't make a mentor relationship work, you should worry about the rest of your business as well.