Learn the Startup Ropes as an Early Employee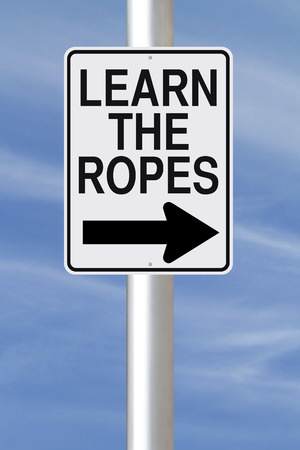 Making the leap from the corporate world to starting your own company is tough. You can make it easier for yourself by joining an existing startup on the ground floor. If it works out, great. If not, you can apply the lessons learned to your own startup. But before you join a startup, be sure you're prepared for the realities.
Startups are vastly different from corporate employment. A big chunk of your compensation is likely to be in equity, so the long-term potential is high, but the monthly paychecks will be smaller than for comparable positions in established companies. The last time I checked, mortgage companies won't accept payments in the form of stock options. And very few startups are in a position to offer health benefits, so you'll need to provide for yourself.
To make the transition easier, it helps to have a spouse or partner who keeps a day job at a larger company like Apple, Intel, or Google. Your partner's employer provides a stable income and excellent benefits, and hopefully, your partner can get off work at a reasonable hour to pick up the kids.
That leaves the other partner free to take a shot at the startup lifestyle. But how do you go about finding the right startup opportunity for you? Here are a few ideas:
Check Craigslist: Many startups post openings on Craigslist.org because the listing fee is low, or even free in some locations. But don't forget the other job sites like Monster and Dice, as well as local newspaper classifieds.
Keep your network warm: People hire people they know and trust, so make sure you stay in touch with friends who work at startups. Even if they aren't hiring, they have friends at other startups.
Scour venture capital firm websites: Most VCs list portfolio companies on their websites. Some may even list opportunities at some of these firms. Start here for a list of venture capital funds. You can try the same for Angel organizations.
Check startup job directories: Check sites like VentureLoop, where you can search by job title and location.
Join networking groups: Every area has networking events, like the NYC Tech Meetup, and organizations like the Hackers/Founders. Get out to at least one networking event every week.
However, one obvious word of caution: Be choosy about what startup you join. Ask around about the founders. Make sure you meet at least a few people at different levels in the organization. Make sure you understand the culture and like the atmosphere before you take the job. You'll spend more time with your co-workers than you will with anybody else, so you'd better like them!
Also, remember that most startups fail. Here are a few questions you can ask to get a feel for how many paychecks you can expect, and how many more will depend on management's ability to generate revenue or secure additional investment:
How much cash is in the bank?
How much money does the company burn each month (burn rate)?
Are you expecting another round of funding, and if so, when is it expected to close?
When does the company expect to be cash-flow positive?
Finally, make sure you are mentally prepared for the realities of working for a startup. The hours are exhausting and unpredictable. Stress levels can be high. Reporting structures, roles, and responsibilities are often fluid in startups, and they sometimes seem like dysfunctional families.
If you want to be part of the next big thing and change the world, a startup is where it happens. Joining one is the next best thing to starting one yourself.