Sub-Saharan Africa is hot, and often, very humid. But that is not what we mean by sizzling.
The IMF forecasts that sub-Saharan economies will grow at 5.7%, and the region is home to nine of the world's 20 fastest-growing economies. That is the central theme of Dealmakers Dream of African Riches, an article appearing in the January 21-January 27, 2013 issue of Bloomberg Businessweek.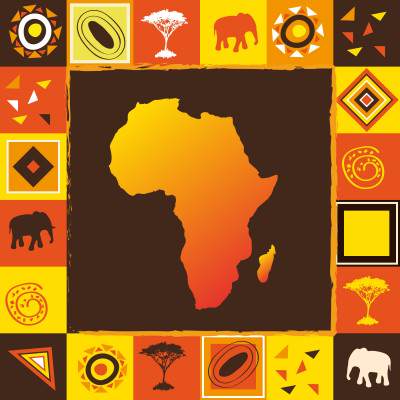 The authors of the piece report that Citigroup, Barclays, and Standard Chartered are expanding their presence in Africa in the hopes of taking advantage of agricultural, mining, and telecommunications deals. Cayenne Consulting has completed several telecommunications engagements in Africa in the past year and is in fairly serious discussions with several other telecom entrepreneurs who plan to access the capital markets in 2013.
Other observations that come from the article include:
According to Barclays, "Africa has emerged as the world's second-fastest growing region, after Asia and ahead of Latin America and Eastern Europe."
"We saw sub-Saharan Africa as being where China was 15 years ago," says Genevieve Sangudi, the Lagos-based managing director for Carlyle Group's regional fund.
According to the Emerging Markets Private Equity Association (now the Global Private Capital Association), private equity transactions jumped 19% in sub-Saharan Africa in the first 9 months of 2012.
Of course, sub-Saharan Africa still has many challenges as the piece points out. Unstable politics, nascent capital markets, and mostly inferior infrastructure such as poor roads, ports, and flight connections are commonplace. Electric grids that often fail during heavy usage are more the norm than the exception. And yet, the opportunity and the increase in activity are, in many ways, very exciting.
So, what does this portend for entrepreneurs in the region who may not be ready for the institutional capital markets but are ready to build meaningful businesses?
The aphorism "A rising tide lifts all boats" applies very well to the level of economic and business activity in Africa. In this context, it means that capital doesn't just flow to the larger, more established companies. Indeed, we have seen investments from a range of development banks as well as early-stage investors moving into attractive, well-planned telecommunications, IT, payments, health care, and real estate deals. The entrepreneurs who sponsor these projects are well-educated and have experience in the industries in which they are participating.
Here are some tips for early-stage entrepreneurs in Africa that will require external capital in order to launch or expand their enterprises:
Assemble a great team of individuals, each of whom has an established a track record of success and the ability to execute.
Have a clearly defined, credible market opportunity and be able to show how that opportunity will be achieved.
Develop a business plan that will communicate in a very professional way the business and investment opportunities that will accrue to financial and strategic investors.
Build an awesome network from your attendance at regional and international meetings, from social networking, and from participating in online groups of entrepreneurs with similar goals.
Clearly, the opportunities in Africa for both entrepreneurs and for investors are extraordinary. In a Bain & Company report published in November 2012, A World Awash in Money, the authors point out that "In today's capital-abundant times, the ability to identify owners of good ideas and help them achieve their full potential will be the hallmarks of investing success." So, for entrepreneurs in sub-Saharan Africa and beyond, be one of those owners.