7 Common Mistakes Entrepreneurs Make When Seeking Funding and How to Avoid Them
Did you know there are 32.5 million small businesses in the United States? But here's a more interesting fact: they make up 99.9% of all enterprises in the U.S.
The numbers had even increased exponentially amid the pandemic. While many companies shut down at the onset, many aspiring entrepreneurs later launched their small businesses. Unfortunately, 20% of small businesses fail within the first year, while half close in the first five years. And 80% of them had a business failure due to cash flow issues.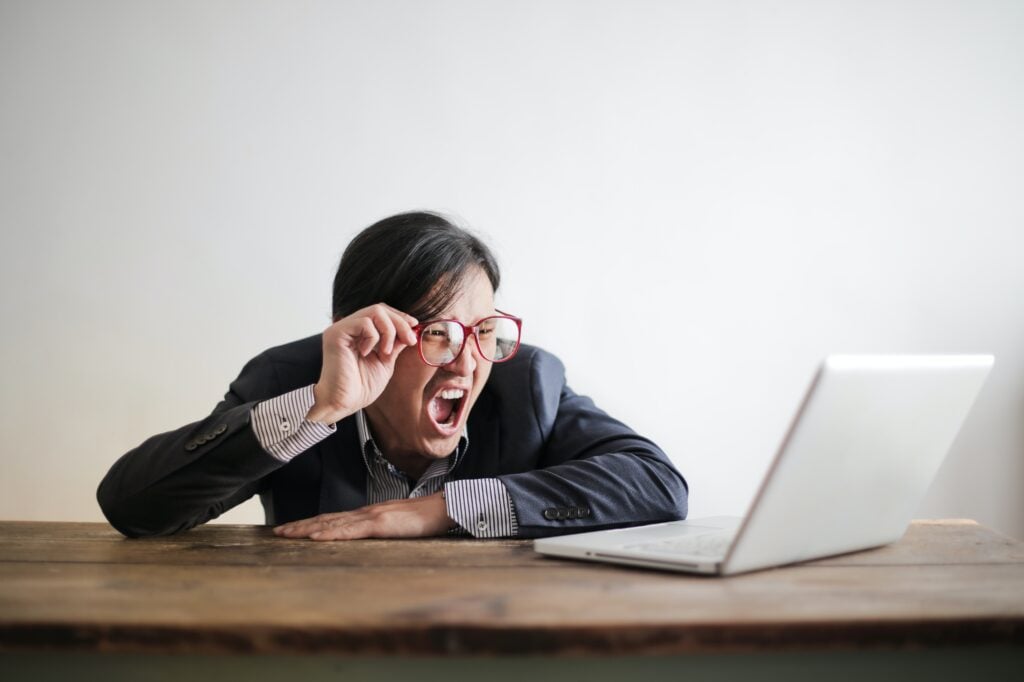 As such, it's easy to see startups and small companies seek financing when launching their business. The good news is that there are various ways you can get funding. However, you might make mistakes that can cost you the funding you are trying to get your business launched.
Fret not; we've rounded up seven common mistakes entrepreneurs make when seeking funding. Keep on reading to know how to avoid them.
Top Funding Mistakes Entrepreneurs and How To Avoid Them
As an entrepreneur, you should stay on top of so many things. If you're launching a startup, you might focus on securing business registration and getting an employer identification number (EIN). But as an existing business, you might prioritize your strategies for growing and expanding for the long term.
Unfortunately, mistakes could happen along the way, and you should manage to rise above them. However, any shortcoming with finances is one thing you should be wary of. One of these is seeking funding from a financial institution. Otherwise, you'll miss getting the money you need to keep your business fully up, running, and fully operational.
Below are seven funding mistakes you should avoid as much as possible.
1. Not Assessing Your Financial Situation
You're seeking funding because you're in a tight financial situation. Perhaps you need money to keep your startup going, purchase new equipment, or expand your business.
Unfortunately, some entrepreneurs immediately take the plunge without assessing their financial situation. However, you should clearly understand your financial standing before you seek funding. This step requires evaluating and forecasting your income and expenses.
Catherine Schwartz, Finance Editor at Crediful, recommends conducting financial analysis and forecasting. "This is especially true if you're pursuing any business endeavor like seeking funding from a lender. You must have informed financial decisions before you take action related to money."
2. Seeking Funding without Financial Planning
It's one to evaluate your financial situation; it's another to devise a plan. As with any business endeavor, you should always come ready and prepared by setting a blueprint.
The problem is that some entrepreneurs seek financing without financial planning. Sit down with your accounting professionals to assess your cash flow and forecast your finances in the next few years. See if financing will significantly benefit your business long-term and if you can repay your loan.
Carson Lang, Co-Founder and COO of Test Prep Insight, suggests establishing a well-thought-out financial plan. "This means studying your business situation, target market, competition, and growth potential. Without a financial plan, investors may hesitate to invest in your business. They won't be confident in your ability to manage your finances and generate returns."
3. Not Screening Prospects and Selecting the Right Funder
Once you've thoroughly examined your financial situation and set financial planning, it's time to look for a potential funder, whether lender or investor.
There are steps to take in acquiring business funding, especially for startups and small businesses. These steps include defining your niche, researching funding opportunities, and hiring the right lender or investor. Unfortunately, some entrepreneurs quickly seal a deal with a funder without a proper screening and selection process.
That said, take the time to research potential lenders or investors. More importantly, screen them based on factors like investment strategy, industry expertise, and funding track record. The goal is to find the best fit for your financial and business needs.
4. Getting Financing Too Early
There's the proper timing for seeking funding. As mentioned above, you should thoroughly examine your finances and set financial planning in place. You must also see if crowdfunding is for you and if grant opportunities are available for your business.
Unfortunately, there is such a thing as financing too early. While it can be tempting to seek funding as soon as possible, ensure you have a solid business plan. Doing so will ensure that you are making informed decisions. Remember, business funding should grow your business, not lead you to bankruptcy.
5. Giving up Equity Too Easily
You might seek grant funding for your tech startup or apply for a small business administration (SBA) loan for financing. However, another option is known as equity financing or equity investment. Equity is a form of fundraising where you offer a portion of ownership in your business for investment capital.
Yes, equity financing is a great way to secure funding for your business. However, giving up too much equity can be detrimental in the long run. Why? You lose your business control and limit your ability to make decisions about your business.
Shawn Plummer, CEO of The Annuity Expert, underscores the importance of financial planning. "Before you make financial investments, you should always start with a plan. If you're looking to have equity financing, make sure to do your homework. Strike a balance between securing the funding you need and maintaining control of your business."
6. Having Unrealistic Financial Expectations
Entrepreneurs should have the grit, passion, and determination to succeed in business. You should aggressively make money, grow your business, and expand your customer base. But when it comes to finances, be wary and wise, especially when seeking financing.
Another common mistake committed by some entrepreneurs is making unrealistic financial expectations. Yes, you should be ambitious in your business by aiming high, but be as realistic as possible. This means that when employing financial forecasting, consider potential challenges and setbacks and the realities of your market and competition.
Jarret Austin, the owner of Bankruptcy Canada, suggests performing financial forecasting. "When seeking funding, predict your cash flow for the next few years until your loan pays off. That will help you maximize your financing and minimize your risks. Otherwise, you'll end up bankrupt in your business."
7. Not Consulting Financial Experts
As an entrepreneur, you may or may not be a financial expert. However, money drives your business, the very reason why you've launched your enterprise in the first place. That's why you should be wise in dealing with your finances, including seeking funding from a potential lender or investor.
Unfortunately, there are reasons why businesses don't get funded. One of these is that entrepreneurs don't consult with financial experts. They make hasty decisions without financial planning. Even if they do, they don't have the knowledge and expertise to make informed decisions, missing out on proper financing.
Morgan Taylor, Co-Founder of Jolly SEO, believes in working with experts to avoid financial and legal implications. "It's important to consult financial experts when deciding your business finances. You can sit with your accounting team or hire financial consultants outside your company. Work with them to seek guidance on business funding."
Making the Most of Business Funding and Staying on Top of Your Finances
Seeking funding for your startup can be challenging. However, avoiding mistakes can make all the difference in your business's success.
As an entrepreneur, consider the seven common funding mistakes discussed above and follow our tips on avoiding them. Remember to perform due diligence before reaching out to funders and seeking financing. They will help you make the most of business financing and help you stay on top of your finances.
By avoiding the pitfalls and considering our tips above, you can increase your chances of securing the funding you need to succeed in your business.