10 Tips for Landing an Angel Investor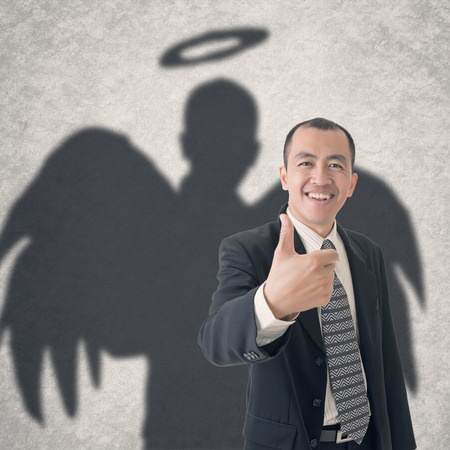 Every new startup I know dreams of being funded by an angel investor. Yet according to the latest data from Gust (formerly AngelSoft), only about 3 out of 100 companies who initiate the formal request process actually get funded.
The Gust Deal Funnel from the last 12 months indicates is that 70% of the interested companies never make it past the initial screening process. Over half of the survivors remaining are eliminated during live presentations, and another 6.5% are eliminated during due diligence.
What is this daunting process, and what can you do to optimize your chances of surviving it? Over the past 10 years, I have had the opportunity to see how the process works, several times from the startup side, and more recently from the angel perspective (as a member of an angel group selection committee).
So what should you do to prepare for this stage in your venture, and optimize your chances of making it through the process? Here is my list of top ten action items to best prepare you for success in achieving a funding event with angels:
Incorporate the business now. If you expect to require external funding, you should first incorporate as an S-Corp, C-Corp, or LLC, rather than the more expeditious sole proprietorship or partnership. The corporate entity lends itself best to the concept of "sharing" equity required by investors, and unincorporated entities don't get funding.
Line up an experienced team. Remember the old adage that "investors fund people, not ideas." That's why this item is so important and is probably the biggest stumbling block I see in getting through the initial angel screening. If the founders are not experienced, find a couple of advisors from the business sector to fill the gap.
Get your Internet domain name and website. In today's world, if you don't have a website up and running, you will not be perceived as a real company. Investors routinely go to candidate websites to get a feel for the tone and scope of the company, as well as its maturity and offerings. Reserve the company name on social networks to protect it.
Define some intellectual property. File a patent and trademarks to show real intellectual property. Having a defensible competitive advantage or "barrier to entry" is another critical step to funding, and another common stumbling block during all phases of the funding process. Start early on this one, or you will lose the opportunity.
Build a prototype product. A conundrum for many frustrated entrepreneurs is that they need money from investors to design and build a prototype product, yet most angel investors expect to see at least a prototype before they invest. Use your own money or friends and family to demonstrate progress early.
Build an investor presentation and summary. Investors expect a one or two-page executive summary sheet for the initial screening, backed up by a ten-slide Powerpoint investor presentation. Remember to aim the content of both of these at investors, not customers. They must amplify your elevator pitch to investors, as well as key points from the business plan and the financial model.
Prepare an investment-grade business plan. Every entrepreneur needs a professional business plan for their own use, whether they intend to seek investor funding or not. As a founder, you may think that everyone understands your vision and plan from your passion and words, but it doesn't work that way. It should answer every question an investor or associate might ask, including current valuation, funding needed, and exit strategy.
Finalize your financial model. Like the business plan, a financial model is required as much for your own use as to impress angel investors. In most cases, a Microsoft Excel spreadsheet is adequate, with projection formulas for revenue, costs, and cash flow over the next five years. Variables for "what if" questions add credibility.
Close at least one initial customer. This must be someone who is willing to pay real money for your product or service. Free trials don't count. All the conviction and market research in the world is no substitute for real customers paying real money. This is called "validating the business model."
Network to the maximum with investor connections. The last and possibly most important action item is to build relationships with investors and friends of investors BEFORE you need their help in building your company. A good start is taking an active role in relevant technology groups, trade associations, university activities, and local business groups.
In summary, being touched by an angel can lead you to your dreams of a new and successful business, but it doesn't happen without planning, hard work, and careful preparation. Most angel investors are seeking psychic as well as financial benefit from their investment. Do your homework first to get their attention, but don't expect anyone to swoop down and wave a magic wand.