10 Great Apps for Small Businesses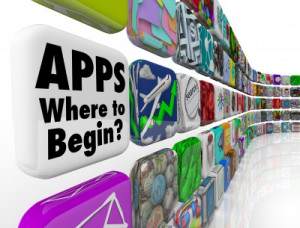 Chances are, you started your company because you're passionate about your field – not because you want to spend countless hours every week on expense reports, invoicing, networking, project management, and marketing. Yet running a successful business will involve executing effectively on all of these tasks.
Luckily, there are plenty of great web and mobile apps to help busy entrepreneurs and small business owners handle their administrative tasks quickly so they can focus on their true interests.
The mobile landscape is cluttered with apps claiming to offer expert solutions. Below are some top performers that rate high in convenience, simplicity, and value, saving you time and hassle.
Asana – Asana is a collaborative tool that helps you manage multiple workspaces, teams, and projects. By organizing your workflow, you can manage events, information, and activities all in one place and keep an eye on your staff's task list. Asana is an integration-friendly platform. So you can integrate Asana to BigQuery, other databases, spreadsheets, or apps.
Expensify– Flexible and secure, Expensify streamlines the tedious process of expense reporting. Instead of rummaging through crumpled receipts and then copying them into an accounting system, you simply take a photo of your business receipts with your camera phone. Expensify then converts the image into a formatted report.
Dropbox – Dropbox allows you to store, share, and transport your documents anywhere, on multiple devices, making it a handy tool for both remote partners and frequent travelers. Even better, it eliminates issues with emailing large files, resolves concerns about version control, and is more secure than transporting thumb drives or other hardware containing sensitive information.
Hootsuite – Hootsuite is your best friend when it comes to social media management, allowing you to manage multiple platforms, schedule and synchronize content, track your own brand mentions, and analyze your traffic.
Bump – Forget business cards – this networking app allows you to trade contact information and files simply by bumping one smartphone against another. What could be easier than that? (This app is no longer available)
Evernote – In the course of a busy day, it's easy to misplace notes or store links and files in random folders. Evernote provides an easy way to jot down ideas and capture things you like online – and thanks to their multi-layered search system, you can find them quickly again as well.
SignEasy – We've all received documents we need to sign when there isn't a printer, scanner, or fax machine handy. SignEasy allows you to sign and send a document digitally by using a stylus or your finger – no hardware required.
inDinero – If you're intimidated by business accounting, inDinero is here to help. This app organizes all of your transactions by pulling information from your accounts and compiling an overview of your financial picture. It also analyzes that information to suggest business budgets and financial forecasts.
Freshbooks – Like expense reports, invoicing can be a boring task. Freshbooks helps to automate both the creation and receipt of invoices, partnering with Expensify and inDinero to make your accounting records as accurate and clear as possible.
Buffer – This tool helps you market your business across a broad network of social media platforms. By sharing curating and sharing content, Buffer can boost your business visibility and target your desired customers with only minimal effort on your end.
Scalefusion – IT administrators can use Scalefusion to gain complete visibility and control over company-owned Windows laptops. They can use Windows device management capabilities to implement proactive data security measures from a web-based dashboard.
It's easy to get lost in the endless world of apps. But the idea is to simplify and empower your business processes, not complicate them. Identify the areas where you need assistance and pick the top-rated tools that handle them. As soon as you've incorporated them into your business infrastructure, you'll find that your processes are more streamlined and successful – and that you have more time to devote to your real passions.