What's the Difference Between the L-1A and L-1B Visas?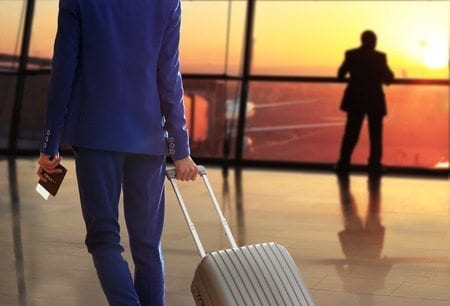 The L-1 classification of visas are called "Intracompany Transferee" visas. These types of visas are used when a U.S. company wishes to transfer an individual or individuals from a foreign-affiliated company to its U.S. operations or when a non-U.S. company wishes to transfer an individual to its newly established or existing U.S. business. The central idea is that the individual(s) being transferred are not U.S. citizens and therefore require a visa in order to do the transfer legally. The United States Citizenship and Immigration Services (USCIS) categorizes L-1 visas into two separate types; L-1A and L-1B.
An L-1A visa is for individuals who will come to the U.S. office or operation to assume an executive or management role. The immigration authorities do not contemplate that the individual will manage, say, a single administrative assistant. This type of visa is focused on a person who will manage the entire U.S. business in the case of a small business, or a department or branch office in the case of a larger business. The transferee can be either an executive or a manager or both. An executive must have the authority granted by his bosses to make wide-ranging business decisions for the business in question. A manager must truly manage the business and that would include having the authority to hire, fire, spend, budget, and all the other things that come with managing a business.
In our experience, most L-1A applicants are for non-U.S. companies that wish to open an office in the U.S. to take advantage of the benefits of operating in the U.S. market. Think of a Chinese engineering firm that has a product or technology that it believes could capture significant market share in the U.S. In many instances, if the company is small, it will send its owner or CEO who will continue to manage the business back home, as well as the new U.S. office or operation. It is, therefore, necessary to build a case that all of this can be successfully accomplished.
The L-1B visa is for individuals who are being transferred to the American office or operation because they have "specialized knowledge" that the U.S. entity requires. These are frequently technical jobs that are performed by workers who have been trained in a company's proprietary products, techniques, or processes. For example, we wrote an L-1B business plan for a European company that sells large industrial systems in the U.S. Prior to transferring this individual, each time the company sold a system, they had to send a tech to the U.S. to supervise the installation of the new system. This was far more costly than simply having the installation supervisor available locally. In addition, they were able to provide better after-sales support for when there were system breakdowns or other issues that required technical assistance.
For the most part, all of the requirements that must be met by a transferee are the same for the L-1A and the L-1B visas. We won't go into those requirements here since they are easily found by visiting this link. However, three questions that we often get are:
Can the transferee bring his/her family? Yes, spouses and children under the age of 21.
Are the transfers temporary or permanent? Temporary for 1 year, although extensions may be granted for up to a total of 7 years in 2-year increments.
Is a business plan required? Yes, a business plan is required for both L-1A and L-1B transferees. Visit our Immigration Visa Business Plans page for more information on immigration business plans.
For companies intending to transfer executives, managers, or workers to the U.S., our best advice is to hire a qualified, American immigration attorney who will prepare the petition and to ask the professionals at Cayenne Consulting to help with the preparation of your business plan.