Top 10 Finance App Ideas For UK Startup Businesses
When we speak about financial services, there are hundreds of sectors and applications that spring to mind, and it is impossible to include them all in one article. To work in FinTech, entrepreneurs and companies must first acquire the essential foundational knowledge to apply financial processes and systems and mechanisms such as concepts, financial functions, active actors in the sector, information flows, and management.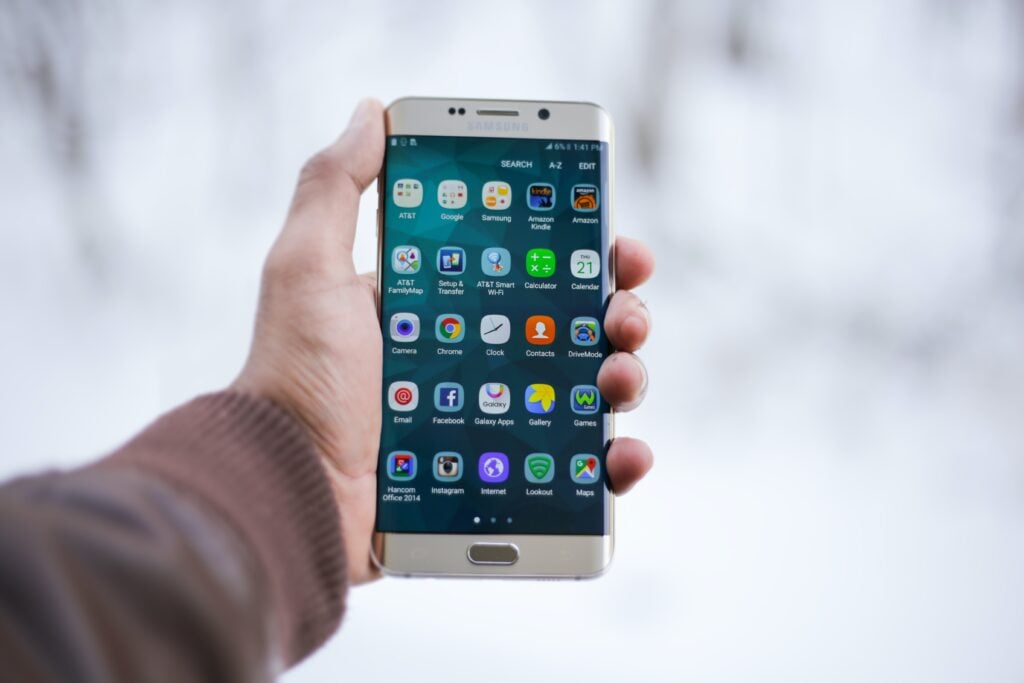 The UK startup market continues to be one of the most attractive locations for startups, as new entrepreneurs continue to pour into the country's major cities. StartUp Britain is a national entrepreneurship drive supported by the government clicks to see a complete guide to registering a business in the UK for more details. If you have a solid finance app idea to implement, the UK is a top destination to give it a shot.
What are the best finance app ideas for UK startups?
The entry of smartphones into the field of financial services will fundamentally alter the destiny of the industry as a whole. Financial institutions are developing mobile application concepts for multiple purposes, including transactions, investments, and more. So financial app concepts are a whole other issue, and they are now adapting to the dynamics of the startup market and customer demands.
1.      Crowdfunding Apps:
One of these platforms' primary functions is to bring together investors and entrepreneurs to broaden the pool of possible investors outside conventional channels. As a consequence, establishing crowdfunding apps and websites have a lot of potential when your target audience is startup businesses, such as the UK market.
2.      Lending Apps:
Lending applications that use artificial intelligence and big data analytics to analyze consumer data, behavior patterns, and shopping activity to assess whether or not a client qualifies for a loan save time and money for both the lender and the customer. Taking into account the financial needs of any firm, the UK startup culture may be quick to embrace a viable lending app idea.
3.      Personal Finance-Money Management Software:
With the proliferation of investment options and the growing number of expenditures, personal financial management software is being created to help individuals monitor and record their salaries, expenses, savings, and investments. This is another outstanding finance app idea that will appeal to both workers and business owners in the United Kingdom.
4.      Digital Banking Apps
We are increasingly turning to digital banking to have access to financial services quickly and easily in the present and future. The creation of digital-only financial institutions has been facilitated by high market demand. Furthermore, they are gradually establishing themselves as the new standard.
While the market for digital banks and mobile banking apps is intensely competitive, there is still space for expansion. This does not, however, indicate that you will be late for the party. You can still find a good banking-related financial app idea with excellent software, advertising, and features that focus on making life simpler, money management, and transfers.
5.      Investing Apps:
Having access to an investing application may help with the creation of a product that is appealing to micro-investors. Usually, individuals may use these programs to deposit money, place buy and sell orders, and complete other transactions. If you are a startup executive or the owner of a business in the UK, an online investment app may be able to assist you to expose your firm to a huge number of people willing to invest in stocks and other investment platforms.
6.      Virtual Point of Sale Apps:
Online shopping has exploded as we all experience, corresponding with a rise in credit card use by clients. This has become a motivator for businesses to use virtualization technology. As a consequence, the virtual POS system was developed to replace conventional brick-and-mortar POS systems. Looking forward to 2022, it's evident that an increasing number of businesses will choose the virtual POS system and POS apps.
7.      Blockchain-Based Apps:
Blockchain technology is gaining traction, and people are increasingly turning to cryptocurrencies to perform online transactions. As a consequence, building a blockchain application that enables users to trade bitcoin might be a lucrative endeavor for many firms in the United Kingdom.
8.      Machine-learning-enabled financial counseling software:
Consumers may now get the most personalized and future-focused financial advice at the lowest possible cost thanks to machine learning. This kind of app also examines spending and investments to ensure that its consumers get a better return on their investment. Furthermore, they appeal to young customers, who are the bedrock of entrepreneurial cultures.
9.      Cryptocurrency exchange platform:
It should come as no surprise that one of the best financial business ideas is to develop a bitcoin trading platform. Despite severe competition and an increasing number of bitcoin exchange sites, it remains a viable business option. These platforms allow users to engage in the decentralized market, see crypto stats, and exchange cryptocurrency for other assets such as real money or other digital currencies.
10. Bill-reminder app:
A bill reminder software might be a lifeline for those who often fail to pay their utility, credit card, or other payments on time. It is a popular concept and a bit easier to execute when compared to other financial app concepts, the potential audience is enormous.