The Rapid Growth of AI in Commercial Real Estate
Why AI?
AI's impact on many global industries and segments is increasing daily. In US commercial real estate (both housing and non-housing segments), the increased use of AI provides numerous benefits to funders, owners, buyers, builders, tenants, and related tech suppliers.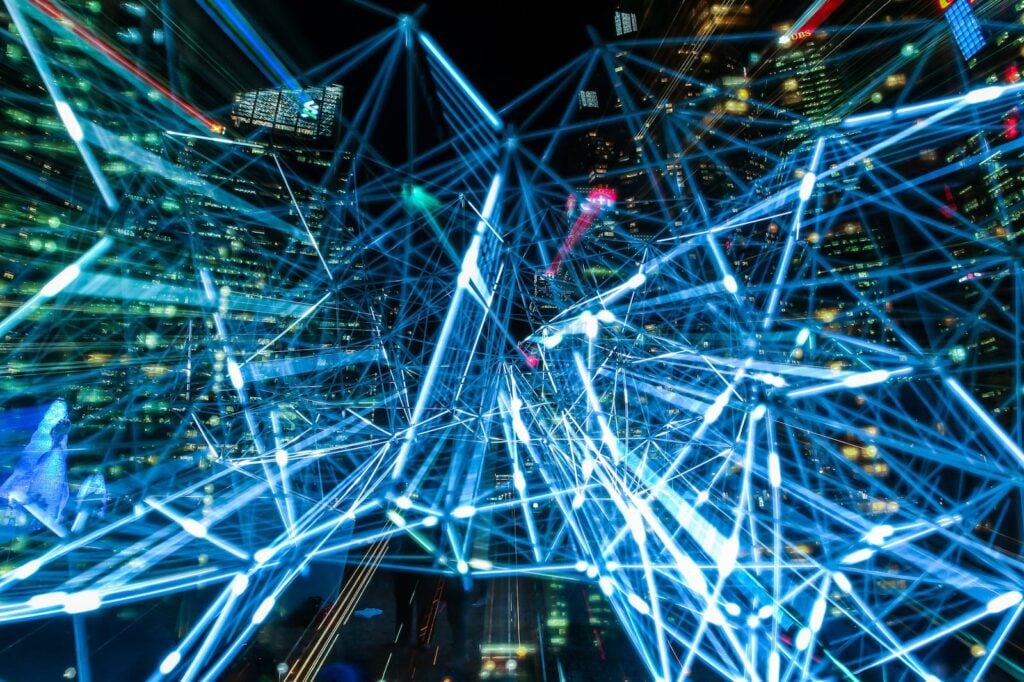 This post will take a quick look at some salient examples of AI in housing, property management, project planning, and construction in the second half of 2023.
While the technology is still evolving, its potential is immense. As we become more comfortable with AI's role in our lives and businesses, we can expect this trend to continue, making the real estate industry more transparent, efficient, and customer-friendly. The marriage of real estate and AI promises a future where decisions are more data-driven, transactions are smoother, and customer satisfaction is the norm rather than the exception.
Helpful Terms
Here are a few current terms and definitions for some of the concepts discussed in this Post.
So, with a few basic concepts in hand, off we go!
A Sampling of AI in CRE
CRE Market Analysis and Predictive Analytics
Through machine learning algorithms and big data analytics, AI tools are capable of analyzing enormous amounts of data, considering factors such as local market trends, economic indicators, property features, and historical sales data, to predict property prices and market movements. These insights allow investors, buyers, sellers, and real estate professionals to make data-driven decisions, reducing risk and improving outcomes.
Project Visualization and Design
Other prominent uses of AI are in planning and design. For example, architects and designers can use AI to analyze factors such as solar exposure and energy consumption to suggest ideal building orientations, window placements, insulation, and HVAC systems. Other uses include materials selection and predicting material performance metrics.
One amazing use of AI is the ability to create 3D renderings of potential construction from utterly simple 2D sketches – for example, creating 20 different versions of an architectural design from just a basic scrawl on a napkin. While architects and designers are quite familiar with the use of AI to create floor plans, plats, and 3D renderings, the just-arriving state of the art allows AI to also do most of the imagining for the user. For example, if you want to design a tower, draw a cylinder with a triangle on top and AI will give you an amazing and detailed array of images showing what the tower could look like.
Chatbots for Customer Engagement by CRE Professionals
Chatbots have become an essential tool for real estate companies to enhance the customer experience – providing virtual property tours, addressing questions, scheduling appointments, providing personalized suggestions, and transforming the property search processes – providing buyers or renters with property tips and suggestions based on their preferences and search history. In short, AI provides real estate professionals with marketing solutions on steroids.
Security Solutions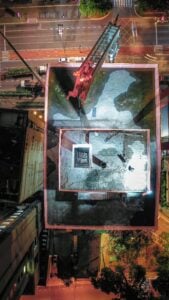 AI is also finding myriad ways to increase safety and security both during construction and occupancy. "Cameras and sensors can capture data on movement, activities, and potential hazards. Algorithms analyze this data to detect dangerous situations like improper safety equipment or unauthorized personnel. This enables quick responses to minimize accidents and injuries."
AI also has tremendous potential in identifying high-risk areas and activities — considering multiple factors including weather, worker behavior, equipment usage, and site layout. This can be used to create a safer working environment for construction workers.
Proptech
Proptech (or property technology) is a term that encompasses a wide variety of digital solutions used by real estate professionals/stakeholders to facilitate and streamline processes for selling, buying, property development, and investment. Examples include brokerage CRM, property search, management tools, home automation, and investment management platforms.
Residential Proptech
This is an extremely broad segment of AI, encompassing things like:
Single-family property search platforms – multiple listing services and real estate marketplaces, both for rentals and buying/selling (Roofstock, Doorvest, Zumper, RightMove)
Short-term rental platforms (Airbnb, VRBO)
Single-family property management tools designed for landlords (TurboTenant)
VR and AR – 3D virtual property tours (View Labs)
Crowdfunding platforms allowing individuals to invest in residential real estate (Sharestates)
Real estate tokenization platforms offering individual investors an opportunity to invest in real estate through blockchain technology (SoluLab, Fireblocks)
Smart home solutions – energy management software (Facilio), IoT-powered tools (Frigate, Homebase AI), AI-powered voice control systems (Josh AI)
Mortgage lender software– money lending platforms designed for lenders providing mortgages for the residential property (LendingTree, Kiavi)
Loan management systems – tools for loan application and management, underwriting, and appraisal (Enodo, GeoPhy)
Marketing and advertising brokerage software (Mailchimp, ADvendio)
Title and insurance management tools (Doma, Axxis Systems)
Commercial Proptech AKA CRE Proptech
CRE Proptech includes concepts like:
Property search platforms – multiple listing services and marketplaces (Bright MLS, Zillow), brokerage CRM (Ascendix RE), etc.
Construction Tech – property development tools (Estabild, Northspyre), smart building systems (Emnify, Prescriptive Data), estimation and budgeting software (Build), 2D/3D architecture and design solutions (Enscape, Iris VR), job site management tools (HammerTech, SiteAware)
Commercial real estate CRM (AscendixRE, Buildout CRM)
Evaluation and financing tools – underwriting software (RealINSIGHT), appraisal tools (Reggora, Valcre), tools fueled by artificial intelligence like robots and cobots (Silverwork Solutions) and automated valuation models (Quantarium)
Property and facility management tools (RentRedi, UpKeep)
Space and asset management tools (SpaceIQ, Foyr, TRIGIGA)
ClimateTech – energy management software (Energy Elephant), carbon management software (Persefoni), climate modeling systems (ClimateAI), AI-powered solutions like energy intelligence platforms (DEXMA)
Online booking platforms (Sirvoy, Roomsy)
Solutions for investment and venture capital funding management – data analytics software (Advan Research, Audience Town), portfolio management tools (Juniper Square), deal sourcing platforms (RealCrowd), virtual data rooms (DealRoom)
AI in Property Management
One of the most significant benefits of AI in property management is its ability to automate routine tasks such as:
Rent collection and reminders;
Handling maintenance requests and scheduling;
Identifying maintenance needs before they become emergencies, preventing costly repairs, and improving tenant satisfaction;
Answering tenant queries in real-time, providing instant responses to questions and concerns;
Personalizing tenant experiences by analyzing tenant data and preferences, improving retention rates;
Analyzing data on rental trends, occupancy rates, and maintenance needs to help property managers make informed decisions and allocate resources more efficiently;
Automating the screening process for potential tenants, analyzing applicant data, and identifying potential risks, such as past evictions or criminal records, enabling property managers to make informed decisions about tenant selection.
However, in addition to the myriad plusses of AI, property managers need to be fully cognizant of negative issues, barriers, and risks, such as: managing data privacy and security (e.g., in accordance with California's Consumer Privacy Act); cost and complexity, and training needs for staff. Moreover, property managers may frequently find that tenants prefer the human touch on more complex issues such as lease negotiations or dispute resolution.
In Conclusion
AI is not only here to stay, it is changing the fabric of CRE on a daily basis. If you need assistance in analysis, funding, narration or financial modeling for your CRE project, contact us at https://www.caycon.com/.