Entrepreneur Resources at Your Local University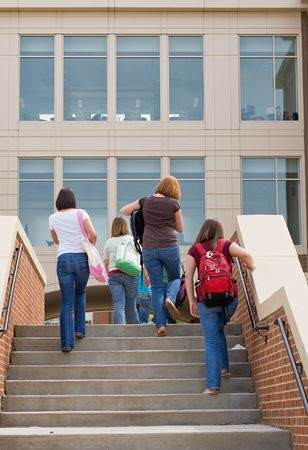 A little known, but valuable resource, every startup should investigate is a formal or informal connection to your local university. These resources are definitely are not limited to students since every university wants and needs the real-world exposure and experience of entrepreneurs who already have credibility in the marketplace.
Here is a short list of the areas where you should be able to find help, whether you are a student or an independent entrepreneur:
Finding an idea. Universities are brimming with new ideas from their students, their professors, and their own research, but need entrepreneurs from the real world to decide which ones are viable in the marketplace. Start by contacting a professor in your area of interest or expertise. Furthermore, you can begin searching for like-minded individuals to collaborate on your business ideas within online college communities.
Research and development. Take advantage of the labs, equipment, and skilled students available and looking for real-world problems to research. They are likely to be able to get grants to fund development for you in strategic focus areas, like alternative energy sources, that would otherwise cost you many thousands of dollars.<
Business plan creation. Every university has educational courses and can provide assistance with creating your initial plan. Look for evening courses, or special programs for entrepreneurs, like the ASU Technopolis program mentioned below, available to non-students.
Funding. Don't look here for venture capital levels of funding. Instead, early-stage government grants, incubators, and entrepreneurship incentives are available from endowments and state funds. Collaborative efforts with companies, like Siemens Venture Capital, are available for certain technology and focus areas.
Legal advice. Most universities have some sort of an entrepreneurship legal clinic, to address concerns like protection of intellectual property. These may be available online and are usually staffed by outside lawyers working on a 'pro bono' basis with the school. Start by contacting the school entrepreneurship support organization.
Finding a team. If you need part-time engineers to build a prototype, you can always find high-caliber grad students with the latest theory ready to work. If you need experienced executives, the best professors and entrepreneurship staff will have the contacts you need into the local talent pool.
Mentoring. Similar to finding experienced executives, you can use university contacts who do consulting in the real world. Most schools also foster relationships with local executives whom they use to lecture in MBA courses, judge student business plans, and assign as mentors for spinoffs (I have done all of these).
For example, I live in the Phoenix area, home of Arizona State University. They have several "outreach" programs to help startups, including their Technopolis program to train you for a nominal fee on how to write business plans, provide executive mentors for six months, and provide office space at Skysong during your gestation period.
Other engineering departments at ASU often provide grad students to build prototypes and even venture funding for certain projects. I have several contacts I use at ASU, I encourage you to build a similar set. Let me know if you need a connection there, and don't hesitate to search for comparable resources in your own academic geography.
The Thunderbird School of Global Management, also here in Phoenix, has a top-ranked International MBA program, an entrepreneurial incubator program, and facilitates institutional and Angel investments in qualifying startups. I'm involved with their community outreach program as well.
I'm not an alumnus of either of these schools, but I've learned a lot about startups from both of them. I'm betting that you can do the same.