7 Keys to Success in the Micro-Business World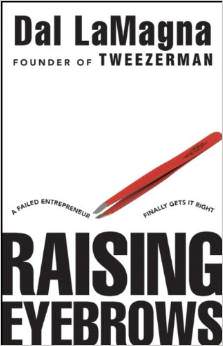 I'm hearing more and more these days about a new type of small business, called a "micro-business" (or micro-enterprise). These are usually characterized as owner-operated, with five employees or less, and less than $250,000 in sales. With the low cost of e-commerce entry and powerful Internet technologies, they require minimal capital to start, perhaps as little as $500.
I see the potential for these to become big business in this entrepreneurial economy. According to the Association for Enterprise Opportunity, if one in three micro-enterprises in the United States hired an additional employee, the US would soon be at full employment. These businesses are usually run out of the home and range the gamut from consulting services to e-commerce.
Dal LaMagna, in his humorous recent book "Raising Eyebrows: A Failed Entrepreneur Finally Gets It Right," leads with the foundational principle of micro-businesses, which is to start small. This allowed him to learn enough from all his early mistakes to hit it big with a global beauty tools company called Tweezerman. He offers several additional principles as follows:
Tailor the business to you. Do you love antiquing? Fishing? Cars? Cooking? Now, think about what pursuing this passion might mean for your lifestyle. Think about how you want to spend your day; where you want to live; whether you want to work with people or alone; in the morning or at night, and so on. Eliminate any aspect of your business that doesn't create your preferred lifestyle — and will work against you.
Be frugal. Don't spend money you don't have. Don't invest in anything you don't need. If this means baking cupcakes in the local church basement and delivering your signature pastries by bicycle to local stores — two dozen at a time — do it. Take the money you make and put it right back into the business.
Record every expense. From the dollar you gave to the homeless guy on the way to meet a prospective client, to the new tie you bought to look professional, write down every single penny. The key to launching a micro-business is to keep expenses under control and fully accounted for.
Keep a monthly profit-loss. For the first two years of your business, complete a monthly profit-loss statement. This helps you stay on top of where your business is going, where it could do better, and why it fluctuates.
Find free stuff. Many items needed to start and run your small business are available for free or next to nothing. Be creative. Use freecycle.com; ask friends if they have an old computer or printer; or visit a thrift shop for office furniture or office supplies.
Write down agreements. With a very small business, your clients sometimes make the assumption that they don't have to sign an agreement. Wrong. Get in the habit of thinking like a company founder and get promises in writing. And while you're at it, keep your side of agreements.
Keep it simple. When Dal first started Tweezerman, he did nothing but focus on tweezers and selling them to cosmetic counters, one store at a time, which he did very well. If you can do one thing well, don't dilute your efforts until you have been turning a large profit over a consistent stretch of time.
My net recommendation is that if you consider yourself a do-it-yourself entrepreneur, preferring to do things yourself rather than forking over money to consultants, then definitely the micro-business approach is for you. The downside is that your business will probably grow slowly and more organically.
If you prefer to rely on others for most things or want to get there fast, the investor approach may be the best answer, but the price is higher in time, dollars, and control. It's your choice, but remember that the wrong choice probably won't get you there at all.