How Your Small Business Can Boost a Disadvantaged Community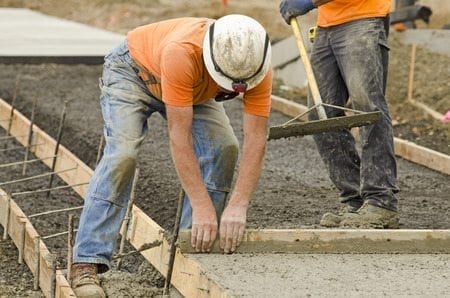 How Your Small Business Can Directly Compete with Enterprise Size Firms and Win
In recent years we've seen corporations grow larger and more powerful with an endless stream of mergers and acquisitions. This has created a serious challenge for competing small businesses due to the seemingly unlimited resources enterprise size firms have at their disposal.
There are several tried and true ways for small businesses to compete with large corporations, including emphasizing a quick and personal customer service response, the customization of products, or a partnership with larger firms as a subcontractor. The Small Business Administration, however, through its certification program, offers local and national assistance in an effective and tangible way, significantly increasing small business competitive strength.  Through certifications programs like HUBZone, the SBA helps small businesses grow in historically underutilized business zones. A HUBZone certified firm can make a truly powerful and lasting difference in the business and local community.
Small Business Certifications Empower Businesses and Communities
A real problem for some communities is that very little money trickles down from large corporations into local neighborhoods. The research firm Civic Economics found that only 13.6% of corporate revenue is re-circulated back into the neighborhood where the revenue was generated, while 52% of small business revenue is directed back into the local economy. At the same time, successful smaller firms also contribute to local job creation. For example, national firms don't necessarily hire from the communities in which they are situated, but a smaller, local firm will likely hire people from the same area in which the firm is located.
To create a more stable national economy, the Federal government understands that it must make a significant effort to empower small businesses. The HUBZone program, one of the best solutions, allows historically underutilized communities to strengthen from within by rewarding qualified certification recipients with Federal contracting advantages, thereby creating jobs and revenue for local economies.
Benefits of HUBZone Certification
Businesses who qualify for the program benefit from:
Sole source Federal contracts, which essentially put them in front of the line ahead of large corporations when bidding.
Better subcontracting opportunities. Even if smaller firms don't have the capability to take on an entire contract, large federal contractors are still expected to incorporate HUBZone subcontractors in their bids.
Special bonds and tax privileges. Eligible HUBZone businesses receive higher SBA-insured surety bonds on construction and service contracts. Those in Federal Empowerment Zones and Enterprise Communities (EZ/EC) can also get tax credits, tax-free facility bonds, and investment tax deductions.
Qualification Requirements
To qualify, the small business must meet the following requirements:
Meet the size requirements as determined by the Small Business Administration (SBA).
Be owned and controlled at least 51% by U.S. citizens, a community development corporation, an agricultural cooperative, or a Native American tribe.
The principal office must be located within a HUBZone with at least 51% of employees performing work within that zone. HUBZone locations include qualified census tracts, non-metropolitan counties, Indian reservations, and former military bases that were closed for privatization. See the SBA's HUBZone map for details.
Hire 35% of employees from a HUBZone, though not necessarily the one where the company is located.
Cayenne Consulting helps HUBZone clients apply for certification and stay updated on their application status. Qualifications and supporting documentation must be maintained in order to protect from decertification and contract loss. Cayenne also creates persuasive business plans, which can help you make the most of your local and Federal opportunities. Please visit our SBA Certifications page to learn more.