Development Banks Can Help Your Business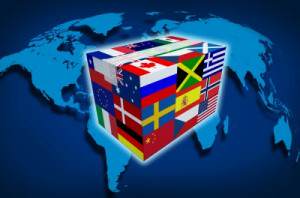 Generally speaking, development banks are publicly owned financial institutions that are established for the purpose of providing medium- and long-term capital for public or private investments in developing economies. Most of the time, capital is provided in the form of loans. In some cases, these loans may be accompanied by technical assistance.
Most people are aware that the World Bank or the African Development Bank will provide capital and assistance so that some village in Africa can build a water treatment plant or an airport. These are highly important initiatives and very valuable to our global society, but I want to draw your attention to something else.
Development banks have provided billions of dollars of capital to private enterprises in the developing world, and many of these enterprises are quite capable of funding all, or at least a major part, of these projects on their own.
So, for example, you might be an American or European entrepreneur that wishes to build a factory to manufacture something in a place like Angola or Vietnam.
Suppose the total capital requirement is $8 million. A classic capital formation strategy might be for you to invest $500,000 of your company's cash as the initial capital. You then might raise $3.5 million from investors and obtain a $4 million term loan from a development bank. These sorts of transactions are not unusual.
Another really effective way in which development banks can be used to help your company is to use a development bank to help your company land a large order. For example, let's say that your company manufactures large equipment or machinery or has developed a new software application and you would like to sell, say, $5 million worth to a prospective customer in Nigeria or Myanmar. You can make the sale and get paid on delivery by organizing a loan for the customer from a development bank such as USAID, the Belgian Investment Company for Developing Countries (BIO), and many other similar institutions. What a great way to get new orders!
There are literally dozens of active development banks. Some that you should be particularly aware of include:
In summary, development banks have been established to help entire developing economies, not just individual companies in developing countries. Companies in developed countries can use development banks to help fund or expand their businesses.