My Customer Experience Journey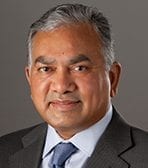 My first job after college was as a field sales engineer at Schlumberger – an oil-field services firm. I learned what it meant to be the face of a company at a customer site. For customers like Shell, BP, and Exxon, the field engineers represented Schlumberger. We delivered a technical service, but it was the professional way in which it was delivered that made Schlumberger, a leader in oil field services worldwide. Our core competitive advantage was the relentless focus on being the easiest firm to do business with.
When I joined Hewlett-Packard in France, I started in a marketing position in Europe where I represented HP's mobile product line – calculators and laptops – to retail channels and corporate clients in Europe. I learned how to translate customer expectations into implementable action items in terms of product features and services. I created a special bundle for the offshore industry, thus launching the first PC in the world to be deployed in the demanding North Sea environment. I was quite successful in this field, and HP offered to move me to the US to lead the product management of a new generation of mobile devices.
I was proud to be part of the first team at HP to incorporate Voice of the Customer at the front end of the product development process. Traditionally, HP suffered from "next-bench syndrome," as most of its products were designed by engineers, for engineers. As it broadened its customer focus to include the wider consumer market, its technical strength suddenly became a weakness. Voice of the Customer process was meant to change the product development paradigm at HP. Even though the company had significant cultural barriers to overcome, our team forged a new customer-focused path that led to groundbreaking new products such as the world's first palmtop PC with Lotus 1-2-3 built-in, as well as the world's first ultra-thin laptop PC.
I carried this customer-driven philosophy to my next positions as Director of Product Management, and later as Vice Product of Business Development at Nortel. The customers were regional Bell companies, but the focus on customers remained the key to business success. I was fortunate to be part of a telecom startup company funded by Kleiner Perkins and Cisco, that went public in 2001.
After a short stint at a venture capital firm and as a small business owner, I joined the Eller College of Management at the University of Arizona as Director of Executive Education. I taught innovation strategy to MBA students and was voted Professor of the Year by the students three times in seven years. I brought new customer-focused tools such as Business Model Canvas to the classroom.
Since 2012, I have been working as a management consultant and corporate educator, working with large firms such as Raytheon and Roche Diagnostics, as well as myriad startups in Europe, Asia, and North America. I also work with the National Basketball Association to teach professional basketball players how to become savvy entrepreneurs and investors.
I strongly believe that the only way a business can be successful in the long run is by being relentlessly customer-focused. By attracting the right people, designing products that anticipate future customer needs, and creating internal systems and processes with the end user as the design center, a business can enjoy a sustainable competitive advantage.