How To Build the Best Strategy for Your Business
A business strategy to an organization is what a map is to a traveler. Without it, you get lost! Business organizations face many challenges and still need to make profits to stay afloat. With stiff competition in the market, everybody is in a rat race to increase the customer base.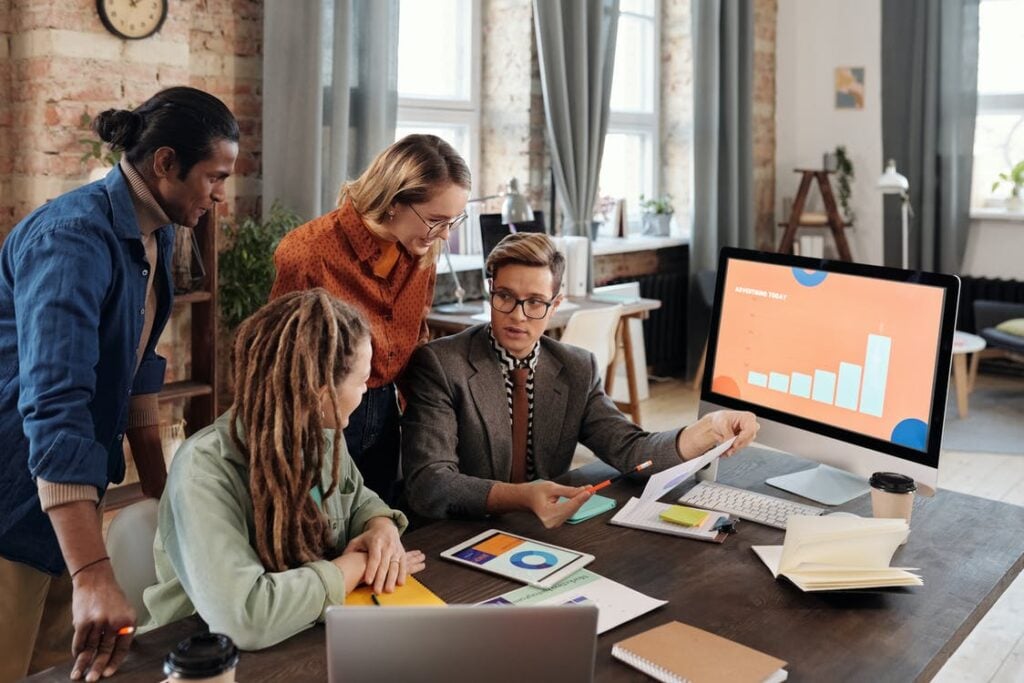 Without clear strategies in place, you may leave your roadmap. Strategic planning is an extremely involving exercise that will keep your business afloat and grounded. These tips will educate you on building the best strategies for your business.
Identify Your Vision and Create a Vision Statement and Core Values
A vision statement serves as a strategic success plan for your business. It acts as a guide you can trust whenever your business encounters challenges.
When employees and other stakeholders understand and embrace the company's vision, everybody becomes a team player with a winning attitude.
You can identify your business organizational culture or build a strong one for long-term success with a clear vision. This snapshot allows you into the future of your company.
Carry Out an Internal Assessment
Evaluate your organization to understand where you are and plan for the next steps. Take a look at the business processes. Check human resources and cash flow. Consider taking a SWOT (Strengths, weaknesses, opportunities, and threats). A comprehensive analysis will help the organization identify weak points and help to lay strategies for any business.
Define Your Targets
Poor targeting is the most significant barrier to the growth of an organization. In his book 1-Page Marketing Plan, Allan Dib advises on defining your targets. Allan describes the market as a loud, chaotic place where everyone is shouting to win the clients' attention.
Formulate a specific message for your audience and turn prospects into raging fans while increasing sales. A clear niche helps organizations focus resources on the right and fruitful marketing campaigns.
Businesses with well-defined market niches can create an effective marketing and integrated sales approach which increases customer base and profitability.
 Long Term Thinking
The world is very dynamic, with constant fads in the market. Many businesses wish to keep up with the trends and maximize their profits every season. Implementing short-term strategies blinds you from seeing the bends ahead.
Growing evidence suggests that long-term thinking is more profitable eventually. Solid long-term thinking will help your business get ahead of the competition, build public trust, improve the business environment, and reward shareholders.
Ignore the constant pressure to make it quick and adopt a long-term game. Do not sell out a whole decade for a short week's favor. Long-term thinking is among the best strategies for your business.
Implement Informed and Fact-based Decisions
Emotional and ill-informed decisions may cost you money, time, and valuable resources with no ROI. Get honest customer feedback and understand clients' journey to make informed and fact-based decisions.
Through technology, a business can implement customer experience solutions to gather facts that will help make decisions and formulate the best strategies for the company. Customer experience is the interactions and feelings a client has with your business. Business professionals and several studies confirm that clients are willing to pay more for a better customer experience.
This information can guide a company in formulating the best business-building strategies for your business.
Conclusion
Building the best strategies for your business is a step in the right direction. It involves hard work. However, you will need to constantly review your action plans and objectives to keep on track. Solid business strategies will increase your profitability immensely and sustain your organization for longer.