Customer Happiness: Why Invest in it and 7 Best Practices to Boost it
Customers' satisfaction is the name of the game when it comes to developing a successful business. Regardless of what field you are in and what products or services you provide, one of your overarching goals should be to keep your customers happy. This is why businesses spend a lot of time and resources on perfecting their customer relationships.
What is customer happiness?
Essentially, when we talk about customer happiness, we're referring to how loyal to, and satisfied with, your business your customers are. A happy customer will feel valued by you, and deem your service or products, as well as the customer experience that you provide, as meeting their standards and needs.
When it comes to determining the level of customer happiness your business brings, consumer feedback and metrics, as well as the implementation of tech such as call center software features, are invaluable. Here, we explore exactly why you should be paying attention to your consumers' happiness and how to improve it.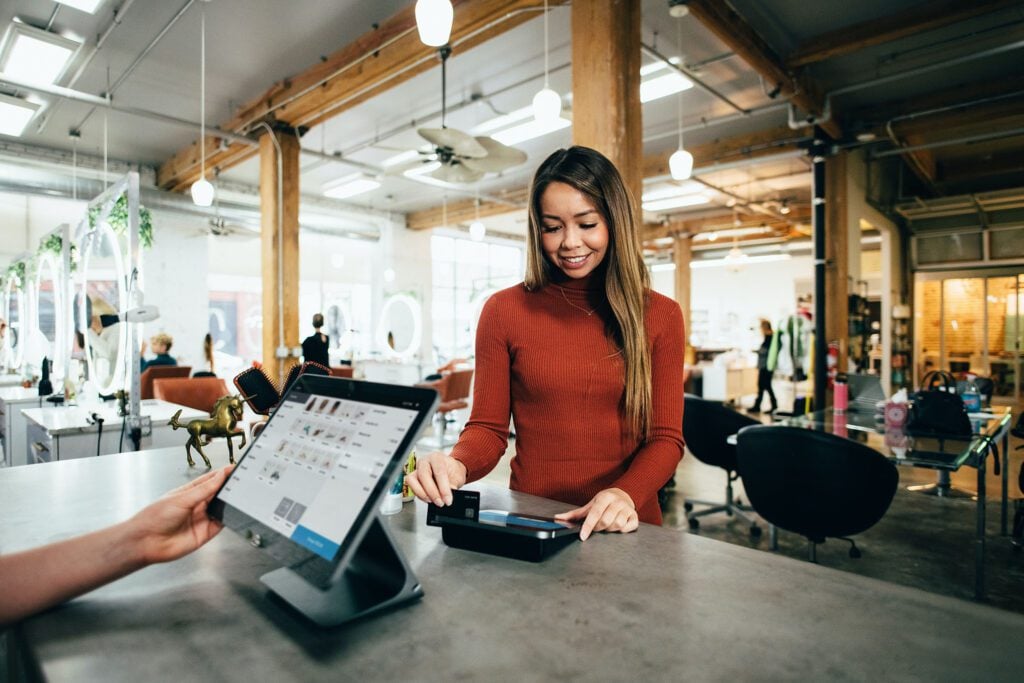 Why are happy customers important?
It's easy to proclaim that the customer must always come first, but do we know exactly why, and how this can impact businesses? Understanding the reasons behind the importance of maintaining customer satisfaction and happiness is crucial. It will not only help you determine which methods to use to do so, it will also act as a driving force that will motivate you to make your customers as happy as possible.
With this in mind, let's explore some of the reasons why you should invest in your customers' happiness.
Acquiring new customers is expensive
A lot goes into the acquisition of new customers. Working on retaining your existing customers is a better strategy than constantly chasing new leads.
Increasing customer loyalty
A happy customer is a loyal one. Ensuring that your consumers are satisfied with the product, service, and experience you offer will mean that they come back again and again. What's more, this ties in with the above point, as loyal customers are easy to retain.
Identifying areas for improvement
Part of developing excellent customer experience and service to keep them happy are two things: tracking your consumers' satisfaction and growing existing accounts. A drop in happiness for both indicates that there is an issue that needs to be solved. From there, you can identify the problem and select the best solution. In this way, it will guide you towards determining and tackling areas for improvement.
Standing out from your competitors
Taking all of the above points into account, implementing a successful customer satisfaction strategy will mean that people will remember you, give good reviews, and recommend you to friends and family.
This will help you stand out from the crowd and establish yourself as a company that offers excellent service, while differentiating yourself from others in the race against competitors.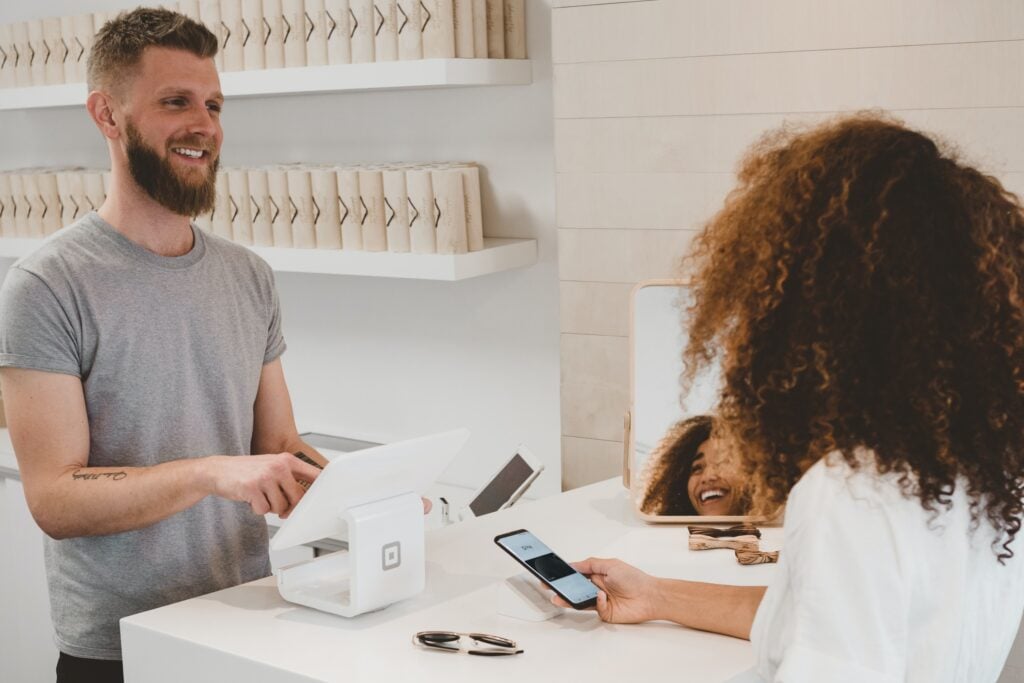 Seven best practices to boost customer happiness
1. Measure customer sentiment
It is crucial that you understand how happy your customers are with your business before you undertake steps to improve things. This step will allow you to identify problem areas and will affect the subsequent solutions and strategies you opt for.
Several metrics can help you track customer happiness and satisfaction:
Customer satisfaction (CSAT): As the name implies, this metric tells you how satisfied a customer is with your brand, business, or product/service.
Net promoter score (NPS): This score determines the extent to which your customers are likely to recommend you to others. As we know, the happier a customer is, the more likely they are to recommend you.
Customer lifetime value (CLV): Although this is not a direct measure of customer happiness, it can indicate whether you are on the right path. Low CLV rates mean that you should focus more on making your customers happy. Conversely, high CLV is a product of customer happiness.
2. Develop a strategy
Once you've identified how happy your customers are, you need to have an actionable plan. This ensures that everyone on your team is working towards the same goals and helps you to organize your plan into tasks that you can track and tick off as they're completed.
A strategy will also help you identify which tools are most suited to your goals. Just like a sales team's time and productivity can be increased with the use of tools such as proposal writing software, you can pin down what applications will help you to, for example, improve the customer experience you offer.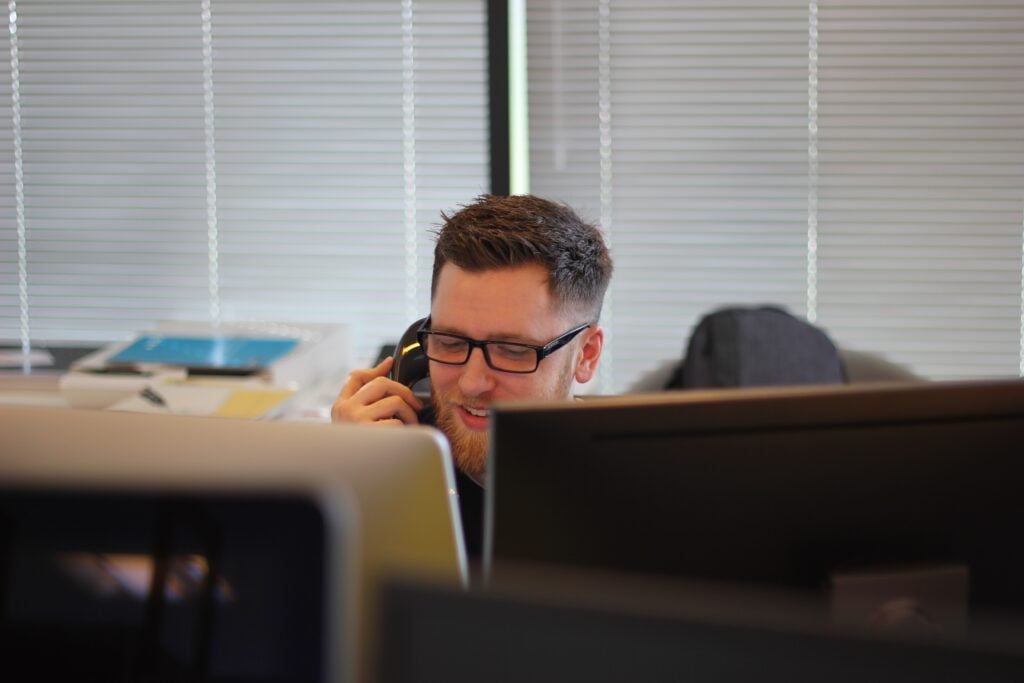 3. Facilitate feedback
As we saw in the "Metrics" section, customer feedback is invaluable. It drives business-related decisions that can elevate or sink your business. With this in mind, you should make it as easy as possible for your customers to provide feedback.
There are many tools available out there to do just that; take advantage of them! For instance, some applications such as the business telephone systems from Dialpad automatically generate CSAT surveys for anyone that calls your business.
4. Use buyer personas
Developing a buyer persona will help you step into your customers' shoes and get a better grasp of their needs, what they expect from you, and the kind of problems that they need solved. Once you have this information, you can better preempt needs and respond to them in good time, sometimes before the customer realizes they have this need in the first place.
5. Personalize customer experience
A great way to make your consumers feel valued and happy with your brand is to offer tailored and personalized customer experiences.
A great way to do that is to ask questions that are relevant to your customers when interacting with them, using their names in emails, and recommending products or services based on their interests. This will make them feel seen and appreciated.
6. Up your customer service game
There's a reason businesses spend so much time and resources on improving their customer service; it's a vital facet to keeping consumers happy. Excellent customer service means that your clients will be able to buy your products with peace of mind, as they know that you will provide them with full support should they need it. So, finding and hiring candidates yourself or working with an employer of record to create a team helps increase customer satisfaction by working closely with them.
Moreover, part of developing great customer service is ensuring that your team is adequately trained. For example, they need to know when a customer should receive an apology, or when to send a thank you note. To make this task easier, look for software that facilitates real-time training, or an application that facilitates online communication, especially if your team is remote.
Source: 99 Firms
7. Be consistent
Finally, it's important to remain consistent, whether this is in terms of your brand or the promises you make.
Being consistent with your branding minimizes confusion and means that customers will quickly familiarize themselves with your business. Therefore, when they are looking for a channel on which to reach you, they won't waste valuable time looking for you.
When it comes to message consistency, avoid being flaky in the promises you make. If you guarantee a customer 24-hour support, you must deliver that. Not doing so can not only hurt your reputation but also damage the trust a customer has in your business, ultimately impacting their happiness.
Make customer happiness a priority
A happy customer is a loyal one. While keeping your consumers happy is no easy feat, it's certainly not impossible if you implement the following:
Use metrics
Develop a strategy
Facilitate feedback
Put together a buyer persona
Offer personalized interactions
Prioritize customer service
Be consistent
These seven best practices are sure to boost your customers' happiness and keep them coming back to you!