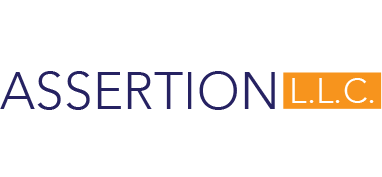 Assertion, LLC
Insurance Support Services
Cleburne, TX
Assertion is a start-up that will provide supporting services in the insurance industry. The business model includes a complex payment and reward structure. The founders wanted to have a financial model for the new company to test the business model and find any adjustments that may be needed before encountering the market. "We had engaged Cayenne for a previous project. Based on that engagement we had high expectations for this new engagement. Our expectations were exceeded and the financial model was the first test of our business model", said Calvin Rogers, CEO.

Assured Independence, LLC
Home Health Monitoring Services
Bothell, WA
Home health care is expanding and taking care of a rapidly increasing number of seniors who want to stay in their homes. Modern communications and small, easy to use, inexpensive devices can track vital signs and ensure care plan compliance. Assured Independence supplies the missing pieces, selecting the best performing and affordable products, configuring them, training the caregivers, repairing and replacing equipment with problems, and renting the equipment. The company closes the gap from the technology to the user, resulting in less expensive, improved home care. "Cayenne delivered the highest quality business plan and financial forecast. It is clear that they care as much about our success as we do," said David Hunt, co-founder and CEO.

AV Ecosystem LLC
Specialty Transportation Management System
Chicago, IL
This system enables carriers to improve their value proposition, decrease operating costs and improve services offered. As a result, shippers enjoy lower costs and shorter in-transit times. Cayenne was engaged to prepare a business plan and pitch deck. "I researched several different business plan consultants and decided to go with Cayenne," said Kevin Siegel, Co-Founder & CEO. "My consultant was phenomenal, and I couldn't be happier. He responded to my questions within 10-15 minutes, no matter the time of day. He made the process easy. I've already landed a pitch meeting from one of the VC firms I sent the deck to."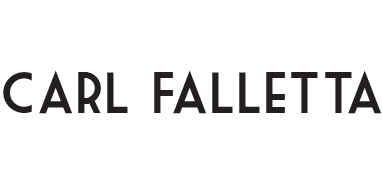 Carl Falletta
Very high volume direct mail services
Sarasota, FL; Buffalo, NY; and Columbus, OH
Carl Falletta established and grew one of the highest volume direct mail operations in the country. He decided to sell the operation and retained Cayenne for assistance. After consummating a successful transaction, he wrote "I just wanted to reach out and say thank you for helping me to prepare for the sale of my business. Your experience, guidance, and support were key factors to our ability to achieve a favorable outcome."
CaseBoss, Inc.
Civil Litigation Case Management System
Gilbert, AZ
CaseBoss is a user-driven case management solution that gives its users a clearer, stronger voice in the legal system. With the tools and community available in CaseBoss, users can record information and events as they happen. They are better prepared to meet with their attorney or mediator, and armed with objective facts, attorneys can better represent their client's interests. The result is a more effective client/attorney partnership with fewer phone calls, an aligned purpose, and lower costs over time. "Cayenne became part of our team and told our story from user benefit, to financial results, through investor return. They care as much about our success as we do," said Chuck Paxson, CEO.

Cloud9express
Logistics SaaS Plaform
Overland Park, KS
Cloud9express offers Cloud Resident Shipping Rate Optimization Software as a Service. It can integrate with any locally hosted or remotely hosted Enterprise Resource Planning (ERP) system, as complex as SAP or as simple as QuickBooks. A user can implement the interface in a half hour. It makes Fortune 500 class business functionality available to any size of business. Bob Knapic, CEO said, "We engaged Cayenne to build our financial model. They implemented a very flexible model that we expect to use for years, and provided exceptionally responsive support."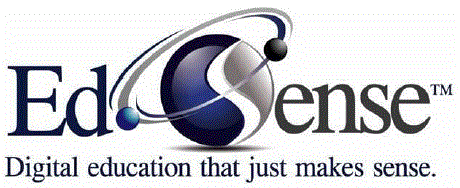 EdSense
E-Learning Platform
Superior, WI
EdSense is the developer of EdChamps. EdChamps is a suite of cloud-delivered education systems that support school districts from the back office, to curriculum and its delivery, to social network learning, to assessment, to parent involvement. EdChamps is delivered as a service and can be used for homeschooling, virtual charter schools, and traditional public and private schools. Cayenne was engaged to write the business plan. "[Cayenne] didn't just write the plan – [the consultant] provided feedback and guidance as our plan was developed." said Coy Christmas, co-founder. "The consulting included in the process was as valuable as the plan itself. They were also available and supportive when we needed follow on changes to the plan."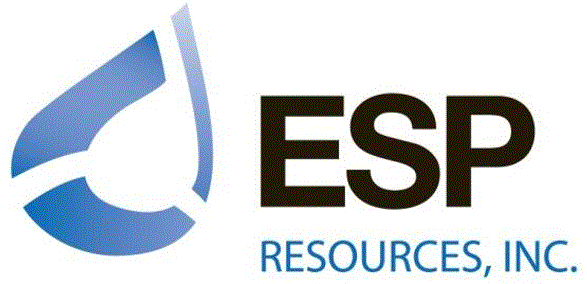 ESP Resources
Custom Chemicals for the Oil & Gas Industry
Scott, LA
ESP Resources is a publicly held supplier of chemicals to the Oil & Gas industry. The chemicals are custom blended to the unique chemistry of each well and delivered in small batches as needed. The chemicals are used in well completion and production improvement. ESP Resources is experiencing extraordinary rapid growth and required additional funding to support the growth. Cayenne was engaged to prepare a presentation to tell its story to stockholders, institutional investors, and brokers. David Dugas, CEO, said: "Cayenne quickly prepared a compelling presentation that captured our growth strategy and why we will continue to win in our target market."

Far Brook School
PreK – 8 Education
Short Hills, NJ
Far Brook School is a well-established very high quality, independent, non-profit, PreK to 8th grade school. The school wanted to expand its facilities to meet the current and future needs of its students. Far Brook ran a successful campaign to raise funds for the project. It had also had some endowment and reserve resources to support scholarships and bridge operating cash flow gaps. They needed to plan their cash flow to balance; construction draws, pledges converting to cash, bank building loan, bank line of credit, and drawdown of reserves. They engaged Cayenne to build a financial model. "The financial model confirmed our previous projections and gave us a tool to do future modeling. Cayenne proved to be easy to work with and very responsive," said Donna Chahalis, Director of Business and Finance.

Green Folks & MacLeod
Biodegradable Plastics for Packaging
Los Angeles, CA
Green Folks & MacLeod has developed a new, desperately needed plastic formulation that rapidly decomposes, in a landfill, to naturally occurring materials. Green Folks & MacLeod needed a business plan and a financial model to describe their business model, explain the impact of their competitive advantage, and model their financial returns. "Cayenne took us from an incredible idea to an incredible business model. Tom is as committed to our success as we are." said Nathan Folks, Co-founder. "He was a trusted advisor during the entire engagement and afterward."

Herin
Medical Education & Social Media
Lubbock, TX
Herin is developing a website to assist new medical doctors, pharmacy doctors, and other medical professionals to find the "right" residency program. This search is career critical. It is also a social network for those engaged in the search process. "Cayenne immediately identified with Herin and thought and worked as if they were in this with us. They helped determine our potential and shape our business," said Tyler Wood, CEO. "The value delivered was outstanding."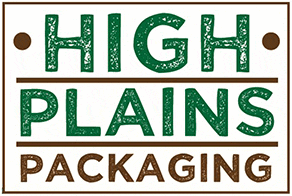 High Plains Packaging, LLC
Child Resistant Packaging for the Marijuana Industry
Southlake, TX
High Plains Packaging brings high quality packaging to the marijuana industry. The packaging features Child Resistant Closures, ability to do unique, aesthetically pleasing packaging and labeling to build brand identity, a high level of product protection and preservation, and a variety of shapes and sizes. The founders are packaging experts, each with their own existing successful packaging business, specializing in other markets. "We retained Cayenne to prepare a business plan to tell our story to our prospective investors. Cayenne was a pleasure to work with and they were right there whenever we had a question," said Stan Bullington and Mitch Whitefield, the co-founders.
Integrated Payment Technologies
Merchant Credit Card Processing
Atlanta, GA
Integrated Payment Technologies (IPT) provides merchant credit card processing services including many high profile entertainment venues and numerous franchise quick serve restaurants. It also owns and operates ATMs. It has developed a machine with supporting services to ensure cash availability for a specialized industry with unique needs. Cayenne was engaged to write the business plan. "I just wanted to take a quick moment to thank you for the work that you have done," said Julius Cato, CEO. "I believe that the level of commitment, detail and strategic thinking you have demonstrated shows more than competence in your area of expertise. I believe that your dedication towards our project work is an indication of your character and integrity. This means a great deal since these qualities happen to be the most important criteria for setting the foundation of any business or enterprise."
Journée Lighting, Inc.
Energy Efficient LED Lighting
Westlake Village, CA
Journée Lighting develops and manufactures specialty lighting for demanding applications such as display lighting and museum artifact illumination. The light source is spectrum selectable light emitting diodes with an on board semiconductor based control system. Journée Lighting's products emit no infrared or ultraviolet energy bringing a new level of energy efficiency both in energy consumed and heat dissipated. Cayenne consulting developed the company's business plan and financial model. "I was extremely pleased with the service and expertise that Tom Provided! I have already started to recommend him to my friends/associates. My SBA Loan was just approved today! You are very fortunate to have someone of Tom's caliber on your team," said Clayton Alexander, founder of Journée Lighting.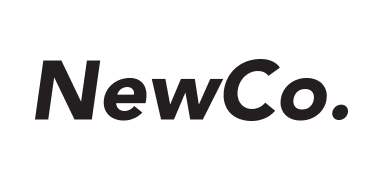 Name Withheld
Construction Chemicals
Saudi Arabia
The client company, a multinational firm that prefers not to be named, wanted to model long-term free cash flows. "Cayenne delivered a very flexible model and quickly changed direction as the project evolved," said the client. "Cayenne delivered excellent results and was very responsive to our needs."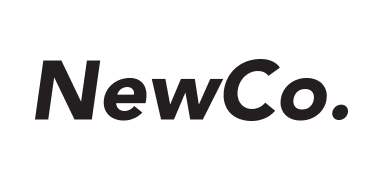 Name Withheld
Internet Commerce: Marketing and Management Services
Tampa, FL
This company provides internet based marketing and management services. It provides marketing services for individually owned businesses in a niche market. It also provides business management functions. Customer quality assurance issues are addressed as well. The Founder & CEO said, "While we are self-funding our business, we also wanted an outside evaluation of the business and a detailed market study. We wanted to ensure that we didn't miss anything and to get a good handle on our potential. Cayenne provided that and was, in effect, our first contact with the market. They enabled us to avoid many initial potholes."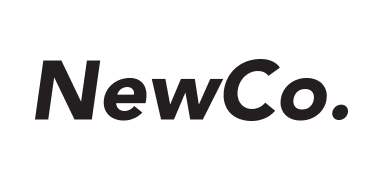 Name Withheld
Mobile Advertising Platform
Huntington Beach, CA
This company pioneered a patent-pending technique for sending targeted audio advertising to mobile phone users. Cayenne helped the company develop its business plan, financial forecast, and pitch deck. Cayenne also helped the company engage in various business development activities related to mobile carriers. "I've received some excellent feedback from investors on these materials," wrote the company's founder and CEO. "I'm very happy to have you on our team." The company wishes to remain anonymous until it achieves greater traction.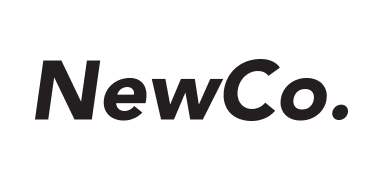 Name Withheld
Private University / Distance Learning
California
This private university wished to expand its distance learning offerings to international markets. Cayenne Consulting was engaged to review the existing plans, perform a market survey, prepare the expansion plan, model the expansion to determine cash flow and initial cash requirements, and prepare a Regents-level presentation. "Cayenne Consulting approached the engagement as if it was their business," said the university's Executive Vice President of Administration and Business. "We were delighted with the business model and impressed with the thoroughness of their research. The final product was as polished and professional as any I have ever seen."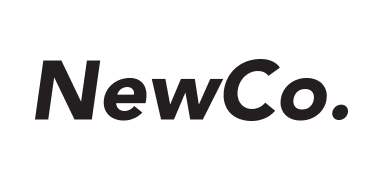 Name Withheld
Precision Tooling Manufacturing
This company manufactures precision tooling used to manufacture marine products. They had a written business plan and a financial forecast. They engaged Cayenne to make over the financial forecast. "What we received exceeded Cayenne's promises and our expectations. They had an excellent grasp of manufacturing and completed our set of accounts. We sent the summary to one of the advisors at SCORE that has been helping us and he was blown away! To the point that he said he as only seen details like that from major existing corporations," said one of the founding partners.

Napa Group
University Distance Learning
Novato, CA
The Napa Group founded, in 1985, provides strategic planning, leadership development, organizational design and executive team coaching for universities, advancement offices, alumni associations, foundations and venture-funded startups. Cayenne was retained as a subcontractor to The Napa Group to create a detailed distance education financial model for a major US university. RJ Valentino, President of The Napa Group, wrote "I appreciated your terrific efforts, keeping me updated, all of your attention to the details, and your solid commitment to the client, the project and the model. Thank you, Cayenne!"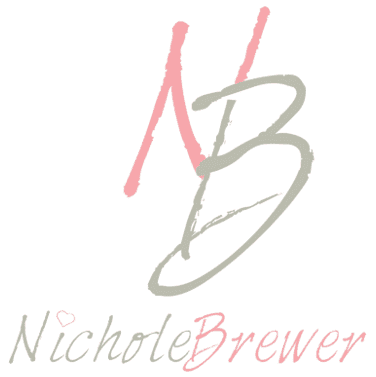 NB Shoes
Specialty High Fashion Women's Shoes
Tampa, FL
NB Shoes is an online shoe store specializing in high fashion, high heel shoes for tall women. This is an underserved market, especially by brick and mortar retailors. The shoes are designed by NB Shoes and manufactured by a contract manufacturer specializing in high end shoes, small lot sizes, and short lead times. As a result, NB Shoes will be able to serve this niche market with an evolving product line that will stay on fashion's leading edge. "I already had a business plan and I just wanted a plan makeover. What I got was a business model makeover," said Nichole Brewer, Founder. "I recommend taking your plan to Cayenne before you take it to an investor or a bank."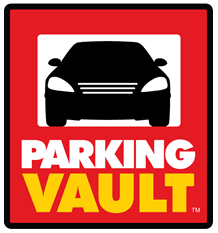 Parking Vault, Inc.
Automated Parking Structures
Flower Mound, TX
Parking Vault has developed a breakthrough automated parking garage. It is the first automated garage that costs the same as a concrete parking garage and has a cycle time of less than a minute, actually 40 seconds. For the first time the total cost of installing automated parking is equivalent to installing concrete parking structures. "The real value of working with Cayenne goes beyond the outstanding business plan we received," said Cole McDowell, Founder & CEO, remarked. "They brought real world experience and academic expertise. Tom and Malcolm 'walked in my shoes' and became part of our company. Tom's experience includes the complete entrepreneur cycle from company founding to going public. He has felt what we are feeling and made the decisions we are making. Malcolm was able to create a 'bullet proof' valuation based on the latest business ideas. No one delivers the value that Cayenne delivers. Thanks guys."

patchVantage
Oracle Management Tools
Manila, Philappines
There are hundreds of thousands of Oracle Database implementations and tens of thousands of Oracle Application implementations. Of those thousands at least 38% run 100 or more distinct databases and 10% have more than 1,000; 74% report security, governance, and compliance problems; and 51% report patching difficulties. The Data Base Administrators (DBA) are responsible for all of it. patchVantage has developed a suite of tools that automates most DBA tasks to eliminate human error, schedule jobs, reduce costs, and multiply DBA productivity. patchVantage needed to raise funds for product rollout and retained Cayenne to help develop a business plan. "Cayenne exceeded expectations. Everything they did was over and above." said David McNish, Founder and CEO.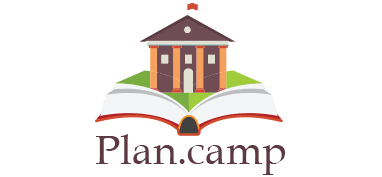 Plan.camp, LLC
Adult Career Education
Calgary, Canada
Plan.camp was founded by three highly successful young women. All three are well known speakers and authors, and one of them will soon have her biography published by a major publisher. They wish to share the knowledge and skills that are the foundation of their career success. Knowing that their students would be spread across North America and that most of their students would be early in their career, with full schedules, they designed an online education program. They prepared an initial business plan and then engaged Cayenne to do a business plan makeover. "A business plan makeover became a business plan evolution as feedback from the makeover process caused changes to our business model. Cayenne was flexible and adapted to our needs. They saved us considerable time and contributed valuable feedback," said Zahra Al-Harazi, Co-Founder.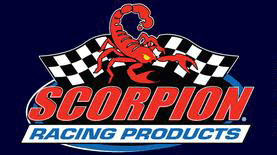 Scorpion Performance
Automotive Products & Medical Devices
Ocala, FL
Scorpion Performance started as a developer and manufacturer of high performance valve train products for racing engines. Its precision manufacturing capability and the metal finishing capabilities of its Anodize Inc. division led it to found Scorpion Medical, to develop and manufacture medical devices. Along with a partner, Scorpion Medical founded Biologic Therapies to develop an advanced bone marrow aspiration catheter and other autologous orthobiologic products. The power-driven catheter enables bone marrow draws in a physician's office or hospital setting with very little or no pain for the patient. The marrow is concentrated using the company's centrifuge system and the resulting cells are injected back into the patient at the site of injury, all in less than an hour. The injected cells work to speed up the healing process. Scorpion Performance is raising capital to fund its acquisition of the portion of Biologic Therapies it does not own, fund Scorpion's and Biologic Therapies' rapid growth, and fund accelerated growth in its other divisions. "The business plan from Cayenne Consulting is very comprehensive," said Executive Vice President Scott Reynolds. "Cayenne goes above and beyond what is expected, and is as interested in our success as we are."

Skynet Robotics
Military & Civilian Rescue Robots
Tempe, AZ
Skynet Robotics has developed the Battle Enhanced Ambulance Search Transporter (BEAST). In military applications it can rescue the wounded while being operated from anywhere on the globe. "Cayenne wrote our business plan, but more importantly they helped us shape our value message," said Tom Madison, Founder. "Several potential investors complemented us on the quality of our plan."
StudyGroupIt.com
Learning Support Services
Tucson, AZ
Developed a business plan and financial forecast for an innovative approach to improving learning rates and retention. "Cayenne got into my head and saw my vision as I saw it," said Terryl Robinson, the company's CEO. "They provided valuable feedback about our business model as the plan was developed."
The Invention Center
Product Commercialization Services
Irving, TX
The Invention Center has developed a scalable methodology to solicit product ideas, review the ideas for uniqueness, test the ideas for marketability, and develop and patent ideas that will have market success. "My firm contracted with Cayenne Consulting to help fine-tune the writing of a new business plan and also prepare the financial projections," said Kish Kuehnert, CEO. "In the end, we were extremely pleased with their overall representation. In particular, our consultant used his many talents to craft a wonderfully constructed end product for us. I would highly recommend them to others in search of similar services."

The Winston Group
Industrial Equipment: Automatic and Hand Held Heat Welders
West Chicago, IL
The Winston Group develops, manufacturers, and markets a line of automatic and hand held heat welders. Their welders are used to weld roofing sections, weld industrial fabrics, and weld geomembranes. They had an older Excel financial model of their business. They wanted the inventory model portion improved and the model brought up to date. "Our consultant had a very good understanding of how a manufacturer works and was easily able to integrate everything into this spreadsheet. The beauty of this newly designed spreadsheet is that it is dynamic. This allows me to play "what-if" scenarios by changing simple basic parameters," said Bill Croft, President.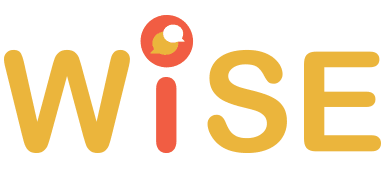 WISE
PreK-12 International Baccalaureate School
Los Angeles, CA
A group of entrepreneurs who have a vision of future international career requirements and effective education plan to start a school in Los Angeles. The school will begin with a few early grades and grow to a full Pre K – 12 program. They will use the International Baccalaureate Curriculum at all grade levels. The school will take a humanistic approach to each student. They engaged Cayenne to develop a business plan. "We developed the plan in phases; first the market research, then the financial feasibility, and finally the written plan. Even at a distance of 8,000 Kilometers, coordination and communication with Cayenne was easy and effective." said Livio Nani, Co-Founder.
Xautomata Technologies, Inc.
System and device management and fault prediction
Klagenfurt, Austria
Xautomata has developed Sherlogic, a software system that eliminates failure from any number of internet-connected devices and machines. While their customers conduct their day-to-day business, before they would even recognize that a fault is likely to happen, Sherlogic analyzes data from the agents monitoring the devices, predicts the fault, and then implements the solution. Sherlogic is the game changer required to ensure the success of the "Internet of Things". "We have many years in the software business, but we learned more from Cayenne. Their writing was clear and precise and we were astonished by how well the first draft captured our business. Cayenne is a pleasure to work with." Said Giovanni Esmanech, Founder & CEO.