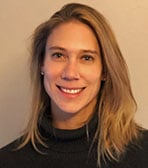 Stephanie Tolosa is the Chief Operations Officer at Skylight Studios, an innovative real estate consulting firm known for hosting New York Fashion Week (2015-2017) and revitalizing Bleecker Street in Manhattan. In this role, she is responsible for developing company strategy and launching new business lines. In addition, she is responsible for various corporate functions including Analytics, Tools & Reports, Business Development, Strategy, Finance, Human Resources, IT, and Office Operations. In her tenure at Skylight, she launched the strategy and research function, successfully advised an equity buy-back, and closed negotiations on several key contracts including the company's most profitable venue for 2018.
Prior to Skylight, Stephanie worked in Merchandise Analytics at One Kings Lane, the online furniture retailer, where she worked on assortment planning, product exposure strategies, and pricing and inventory management. She led defining retail metrics and implementing processes across the organization.
Prior to joining OKL, Stephanie was a management consultant for Bain & Co. She also completed a 2-year finance rotational program at General Mills and worked in Corporate Strategy for Iron Mountain.
She earned an MBA from the Amos Tuck School at Dartmouth College and a Bachelor of Arts with distinction in Economics from Yale University. At Yale, she captained the Women's Varsity Tennis team and was a 4-year starter in both singles and doubles.
She competes in national tennis tournaments with her father. The duo has won 9 national championships. She loves cooking good food and traveling. She has lived in Hyderabad, India and Mexico City.
View Stephanie's articles.
Contact Stephanie to Learn More
If you'd like an assessment of your needs and a fee estimate, please let us know how to reach you: