E.M.M.A. International Consulting Group
Operations Management Consulting
Farmington Hills, MI
E.M.M.A. International is an operations management consulting firm with several U.S. and international locations. They have been in business for 10 years. When it came time to raise additional capital to fund their expansion into software services, they contacted Cayenne to create a compelling business plan, financial model, and pitch deck. They were extremely pleased with the results. "We learned a lot about what a true financial model is," said Carmine Jabri, Ph.D., Founder & CEO of the company. "Our Cayenne consultant not only created the model, but also made sure we understood the numbers, so we could speak to them. We were very fortunate that our consultant had a great understanding of what we did. Because he understood our main product so well he was able to understand how our firm should approach financing." When asked to describe how Cayenne can help other entrepreneurial ventures such as EMMA International, Dr. Jabri responded: "They will help you create the plan that you always wanted to do, but 1- did not have the time, and 2- did not have the skill set because your skill set is in running your business."
ImplantTrack
Healthcare Information
San Diego, CA
ImplantTrack is a startup in the medical industry, focused on ensuring patient safety via tracking of implanted surgical devices for recalls and follow-up actions. Its founder Dr. Robert Zucker – a cardiologist and entrepreneur – engaged Cayenne Consulting to develop ImplantTrack's business plan, financial model, and investor pitch deck. "I am very happy that I elected to go with Cayenne Consulting for the development of the business plan for ImplantTrack," said Dr. Zucker. "The service and my consultant were outstanding in every way. My experience was much more collaborative than I anticipated. I easily developed a rapport with my Cayenne Consultant during our first web conference and this continued throughout our work together. I was impressed by his grasp of my project, and his ability to discover new and significant contributing information regarding my project from his own research. I absolutely enjoyed this collaboration with him, and the business plan that he produced is outstanding. He is extremely knowledgeable and provided the exact spark that I needed to move this project forward. He has my highest recommendation."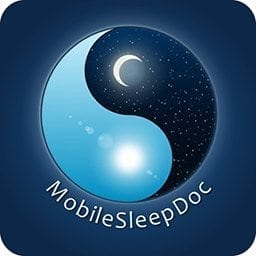 MobileSleepDoc
Sleep Disorder Treatment Mobile App
San Francisco, CA
MobileSleepDoc is a healthcare startup founded by a medical expert in the field of sleep and critical care medicine. It is focused on developing disruptive new solutions to diagnose and treat sleep-related disorders. The company engaged Cayenne Consulting to develop a strategic business plan, financial model, and investor pitch deck to prepare itself for investor funding. "[The consultant] came to meet with us in person to ask all the right questions in order to build the plan," said Melissa Lim, M.D., founder and CEO of the company. "He did his own research and seemed genuinely excited to learn about my field of expertise (sleep medicine) and the products currently available." She felt that the Cayenne engagement was "absolutely worth the investment. We worked together to create a business model that will serve us well, whether or not we decide to pursue outside funding. The process was as important as the final product, and thanks to Cayenne, that was both pleasant and invaluable. The Cayenne engagement both met my expectations in terms of the final products, and exceeded my expectations in how it shaped our business model and helped us change directions."
National Basketball Players Association
Career Development for Professional Athletes
New York, NY
The National Basketball Players Association (NBPA) represents the NBA players. It is led by President Chris Paul (Phoenix Suns) and First Vice President LeBron James (Los Angeles Lakers). The NBPA helps its members transition into second careers as they retire from the NBA. They engaged Cayenne Consulting's Shyam Jha to create their first 4-day training program on franchising and entrepreneurship for NBA professionals, held in New York City in August 2015. Shyam was invited back to repeat the program in 2016. "We were excited to have Shyam Jha lead our inaugural franchising and entrepreneurship program session for NBA players. He presented the information in a context that was easily relatable for people who are changing industries, and provided a practical game plan for our guys to take with them as they explore new business ventures," said Deborah Murman, Director of NBPA/NBA Career Development Program.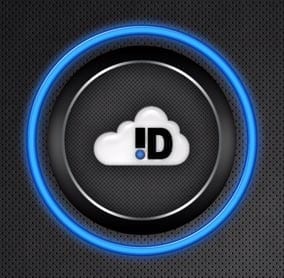 NimbusID
Computer Authentication
Amarillo, TX
NimbusID is a software startup based in Texas, developing a next generation True Digital ID password-free authentication system. Cayenne Consulting developed the firm's business plan and financial forecast, and assisted in refining the firm's business model. "I researched business-planning consultants heavily before engaging Cayenne Consulting," said founder and CEO Alex Natividad, M.D. "Fortunately, I did not have to waste time and resources elsewhere. With Cayenne, you get a top notch investor-grade business plan, plus a mentor as an added bonus."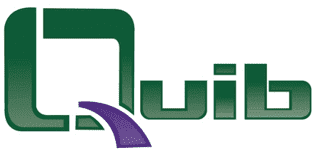 Quib Marketing
Mobile Marketing
San Antonio, TX
Quib Marketing is a pioneer in the area of Social-Local-Mobile (SoLoMo) marketing that engages customers via a Smartphone App within a store to facilitate e-commerce. Cayenne Consulting prepared their investor-grade business plan, financial model and presentation. "We looked at several business plan consultants before we chose Cayenne," said Thad Payne, Founder and CEO of Quib Marketing. "Our Cayenne consultant helped us define our business and financial model, and sharpen our customer value proposition. Even though we paid more that what others would have cost, in the end we received a superior product. Cayenne was a great investment for us, worth every penny," Payne added.
Recovery Partners
Addiction Recovery Technology
Denver, CO
Recovery Partners is a substance addiction recovery app and cloud-based addiction recovery clinic management system startup based in Denver, CO. Cayenne was asked to create a business plan for raising their first round of capital. "Cayenne Consulting exceeded our expectations," said Mark Van Loucks, founder and CEO of the firm. "Our Cayenne consultant quickly understood our business model, and he seemed to CARE about our project. Very time-efficient. Project done EARLIER than promised. Good guy, friendly and easy to talk to," said Van Loucks. Commenting on Cayenne's working style, he added. "I liked working with our Cayenne consultant. He was very knowledgeable and congenial."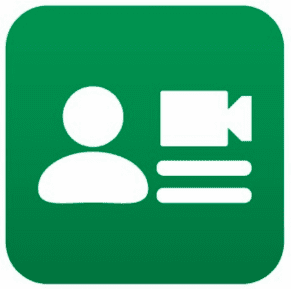 Troyka
Video Based Business Social Networking
Los Angeles, CA
Troyka is a business-networking startup focusing on video solutions for impactful relationship management. Cayenne developed an investor-ready executive summary and business plan, financial model and presentation deck for Troyka. "Working with Cayenne Consulting was a great experience. My Cayenne consultant took the time to understand the intricacies of our business, and helped crystallize our value proposition and business model," said Phillip Butts, founder and CEO of Troyka. "We had worked with a low cost business plan company before, but were not satisfied with the outcome. Cayenne understood our needs, and provided excellent business planning and strategic help to finish our business plan, financial model, and investor pitch. We would highly recommend Cayenne to other entrepreneurs."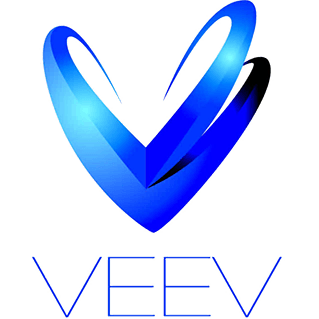 VeeVoce
Social Recommendation Platform
Houston, TX
VeeVoce is a social media startup focused on monetizing recommendations from friends and family for restaurants, spas, and other retail establishments. They engaged Cayenne to create their financial model. "[Our Cayenne consultant] made the process relatively painless," said Steven Vu, founder and CEO. "He gave us the assumptions that were most plausible for potential investors and we determined if they were realistic for us. It is always helpful to have your plan and assumptions questioned by others to make sure you are covering all the angles. This is especially true when it is from someone with experience in the space." The VeeVoce founder and CEO was very pleased with Cayenne's work. He recommends Cayenne as a "top-notch, experienced firm that will help you in your venture's most important phase."

WITMA Media Group LLC
Media & Entertainment
Phoenix, AZ
WITMA Media Group is a startup in the music industry bringing concert-goers, musicians, venues and show promoters together. Michael Rinehart, founder and CEO contacted Cayenne Consulting to create their business plan and investor presentation. "We particularly liked the ability to meet face to face with our consultant," said Rinehart. "If you need assistance in market research and developing a business plan and strategy, then Cayenne is who you want. They are a respected industry leader in business consulting."