Accelerator Enterprise Technology
Technology Staffing & Outsourcing
Beverly Hills, CA
Accelerator Enterprises Technology provides a spectrum of IT services ranging from staff augmentation to complete project outsourcing. AET staffing options range from onsite full time to off shore part time resources. "I hired Cayenne Consulting to coach me through a transitional period in my business. Cayenne has brought clarity, structure and accountability to the process," said David Victor, CEO. "The coach's role as guide and mentor based on his extensive experience has allowed me to learn new skills and grow as a business owner. The net result is we are achieving the goals we have set for the business."
Allied Soft Limited
Software and IT Services
Lagos, Nigeria
Allied Soft is a technology company focused on people management and business software solutions. Allied Soft became the first Nigerian company to earn product certification with Microsoft thereby gaining the status of an Independent Software Vendor and Gold Certified partner. Rick Tifone, of Cayenne Consulting developed the company's business plan, investor presentation, and financial model for the investor community. "Rick, thanks for a job well done! This has been a most rewarding and informative exercise and I feel better equipped with tools that can help me secure outside investment and analyze my business." said Chuma Ofoche, Managing Director and Chief Executive Officer, Allied Soft Limited.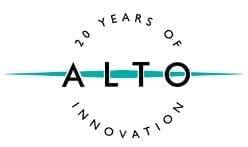 Alto Aviation
Aviation Audio Entertainment Systems
Leominster, MA
Alto Aviation is the leading provider of audio entertainment systems for private aircraft. Cayenne Consulting has provided strategic planning facilitation and ongoing executive coaching to Alto's management team. "My business partner and I initially hired Cayenne Consulting to help us develop a strategic plan for our business and provide guidance and accountability in the execution of the plan. In the time we have worked together, our business has grown and evolved and the number of topics that Rick Tifone has coached us on is too long to enumerate," said Don Hamilton, President, Alto Aviation. "Our weekly phone meetings have helped us grow as leaders and have improved our performance. We have benefited greatly from the advice and feedback he provides. Most importantly, he challenges us to look at things differently which has helped spur our growth."

Analytica Systems
Technology Services
Boston, MA
Analytica Systems offers world-class systems engineering capabilities to clients in the Boston metropolitan area and surrounding suburbs. Analytica Systems' services mitigates the risks inherent to technology initiatives, while minimizing the tradeoffs of cost, schedule, technical performance, and quality. "My Cayenne coach guided me through the process of establishing the company, business development, execution of client engagements, and overall strategy," said John Sedivy, President of Analytica Systems. "Cayenne has been an invaluable asset to the success of my business and I highly recommend Cayenne's services to anyone either looking to start a new business or take their existing business to the next level."

Labor Finders International
Temporary Staffing
Palm Beach Gardens, FL
Since 1975, Labor Finders has been a leader in the temporary staffing industry. With a network of over 285 offices, Labor Finders delivers a dependable, productive, and flexible workforce to meet fluctuating demands while eliminating administrative and payroll hassles for companies. Cayenne Consulting facilitated the development of a strategic plan for Labor Finders. "We appreciate all the help from Cayenne. Our consultant was a great match for our team and was very flexible to adapt to the dynamic schedules of our management team," said Jonathan Klorfein, Director of Client Services. "We look forward to continued work with him as we execute our plan and we would highly recommend Cayenne to any business that is developing a strategic plan. Thanks again."
Right Residential
Real Estate Investment
Chicago, IL
Right Residential is an established brand in the 7 county Chicago market. Over the past 3 years, they have bought and sold over 200 homes with their systematic approach to purchasing inventory (houses) at discounted prices, rapidly creating value through the rehab process, and selling quickly. Cayenne was engaged to help the owner prepare the company's business plan. "Our Cayenne Consultant was also a real estate investor who had a deep understanding of our business. He did a great job in helping us prepare our business plan for our next round of funding," said Christopher Shaxted, Executive Vice President.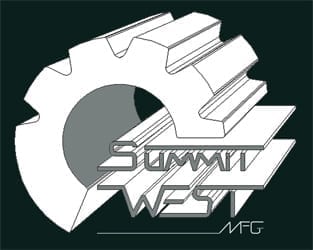 Summit West Manufacturing, Inc.
Machining
Santa Ana, CA
Summit West Manufacturing has been in business since 2003 providing quality machined parts to its customers. They service many industries from aerospace to general commercial businesses and customers range from smaller local manufacturers to large Fortune 500 Companies. "I hired Rick Tifone of Cayenne Consulting to develop a plan to transition part of the ownership of the company to my Brother-in-law, a key employee of the company. This was to reward his contribution to the growth of the company and ensure a long-term future for the company," said Sandra Schumacher, owner of Summit West. "Rick has a deep knowledge of developing exit plans including developing a financial model so we can see what the after-tax impact from both the buyer and seller's perspectives. He made a series of recommendations with respect to documents to be drafted by our attorney to avoid any issues that might occur during the execution of the plan. Rick presented the plan to all parties involved and we are all excited about the transition."
Whitham Group
Executive Search
Windsor, CA
Whitham Group Executive Search is a Retained Executive Search Firm recruiting in the Renewable Energy arena, in business since 2010. Cayenne Consulting has "allowed my organization to increase my profit margin by 30% in just 6 months," said Carina Whitham, President. "[The consultant's] eye for detail has helped me implement changes to the existing policies and that have made our organization more efficient and structured. In many aspects, we owe our success to [the consultant]. [He] is dedicated to his clients and has spent a lot of time with me to work out the details of a complex business plan. Without his help our organization would not have been able to grow so efficiently. [His] research and information gathering skills are surpassed only by his compelling presentation of findings and recommendations for improvements. He is an expert at identifying and driving new efficiency and growth opportunities and is an absolute pleasure to work with. I highly recommend [him] and Cayenne Consulting."